Uniswap (UNI) And Polkadot (DOT) Investors Show Greater Interest In The Uwerx (WERX) Presale
Disclaimer: The text below is a press release that is not part of Cryptonews.com editorial content.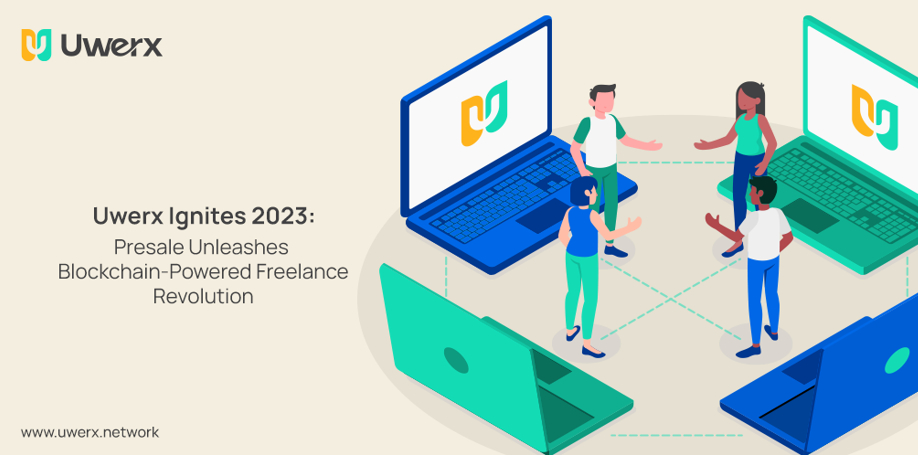 Every once in a while, a new crypto emerges and makes investors turn their heads. Uwerx looks to be that coin - even Uniswap (UNI) and Polkadot (DOT) investors are beginning to buy into it.
Let's find out why a project in stage 1 of its presale could climb the crypto charts this year and likely develop into a popular blue-chip crypto platform trusted by countless people across the globe.
Uniswap (UNI) Gains 11%
Uniswap (UNI) is a decentralized exchange that uses a collection of smart contracts to carry out deals on its platform. Holding the Uniswap (UNI) coin gives you more governance for the exchange.
In recent news, Uniswap (UNI) made the cut for the Twitter Cashtags feature, which will display price graphs for many cryptos on Twitter. And with the recent price movement of Uniswap (UNI), we can see why. It is currently trading at $5.90, a good 11% upswing in the last week.
Sentiment around the coin is neutral as decentralized exchanges have, unfortunately, been showing a decrease in trading volume. Experts believe Uniswap (UNI) will maintain this price point, but investing in other projects with more opportunities for growth is a better idea.
Polkadot (DOT) Holders Become Disinterested
Polkadot (DOT) is a multichain, open-source protocol that helps cooperate between different blockchains. Like many other coins, users can receive staking rewards and governance by holding the Polkadot (DOT) coin.
Polkadot (DOT) recently achieved a milestone as its nomination pools hit 1 million DOT tokens bonded. Nevertheless, Polkadot (DOT) opted to avoid the spotlight, mainly regarding prices. It is currently worth $6.38, dropping by 2% over the last 24 hours.
This is not the only metric where Polkadot (DOT) is suffering; its trading volume and market cap have also plummeted. With 1.45% and 17.61% decreases in those fields, the future for Polkadot (DOT) looks grim as more and more holders are beginning to flee.
Uwerx (WERX) Is The Most Desirable Presale Currently
Thanks to modern-day technology, it is projected that the freelancing sector will continue to expand steadily. With freelance platforms like Upwork and Fiverr generating millions, tapping into this industry is a sure-fire hit for profit.
But making a name for oneself can be difficult; you have to bring something new to the table to create a large enough buzz – and that is precisely what Uwerx did.
Uwerx will be the pioneering blockchain-based freelance platform. That is correct; this project uses blockchain technology as its foundation, bringing many advantages others simply do not have.
It will drastically lower fees, create greater trust among freelancers and companies, and eliminate scams through transparent smart contracts. With these advantages, Uwerx will be the most dominant entity in the freelance sector.
Early investments always yield the most gains, as all experienced traders know. With Uwerx, that statement still holds true. You can buy into this project for the low price of just $0.0065, which is a great price point for a project with such long-term growth potential.
Also, since the presale is very new, the token is expected to experience many price hikes before the presale ends, with some analysts even forecasting a 6,000% surge in the next few weeks.
Many potential investors will be happy to hear that InterFi Network and Solidproof have already finished audits for the project, and the Uwerx team will be locking liquidity for 25 years after presale ends as well as renouncing ownership of the smart contracts when the project is listed on centralized exchanges.
In our opinion, Uwerx is undoubtedly one of the safest, financially attractive initiatives in 2023, click the links below to see for yourself and stand a chance to win $5,000 with a 25% bonus on your purchase.
Presale: invest.uwerx.network
Telegram: https://t.me/uwerx_network
Twitter: https://twitter.com/uwerx_network
Website: https://www.uwerx.network/
---