Twitter's BTC Plan, Action Against Coinbase, Oversubscribed NFTs + More News
Get your daily, bite-sized digest of cryptoasset and blockchain-related news – investigating the stories flying under the radar of today's crypto news.
___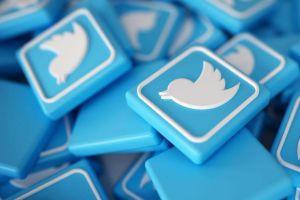 Adoption news
Twitter CEO Jack Dorsey confirmed to investors that Bitcoin (BTC) will be a "big part" of the company's future, as he sees opportunities to integrate the cryptocurrency into existing Twitter products and services. He added that it could help the company move faster in terms of its product expansion, while explaining that BTC is the "best candidate" to become the "native currency" of the internet.
BTC ATM network Bitcoin Depot announced a partnership with Canadian convenience store Circle K in both Canada and the US. Circle K will deploy Bitcoin ATMs within "thousands" of its stores, making it the first major retail chain to do so, they said.
Exchanges news
International shareholder and consumer rights litigation firm Scott+Scott announced that it has filed a securities class-action lawsuit against the crypto platform Coinbase Global, some of their directors and officers, and each of the venture capital firms that benefited from Coinbase's April 2021 direct offering, alleging violations of the US Securities Act. According to the complaint, the registration statement and prospectus used to effectuate the offering were false and misleading, and anyone who has purchased their stock is advised to contact the attorney's office.
NFTs news
British artist Damien Hirst's experimental non-fungible token (NFTs) auction has been oversubscribed by more than six times, per art services business Heni. There are a total of 10,000 NFT paintings available, priced at USD 2,000 each.
CBDCs news
DeFi news
Decentralized finance (DeFi) network Acala has announced the launch of Karura Swap, their new decentralized exchange (DEX). The DEX offers the possibility of launching a trading pair in "Bootstrap" mode, which allows a brief warm-up period to encourage a pool to achieve adequate liquidity while working to prevent frontrunning and market manipulation.
Mining news
Crypto mining hardware manufacturer Bitmain has announced a partnership with data center operator ENEGIX to host Antminer S19 Pro in their 180MW facility. This ENEGIX data center is designed to host more than 50,000 current-generation mining rigs.
Massena, a town in New York, USA, wants to impose a 90-day moratorium on new cryptocurrency mining operations to make sure local roadsides are not cluttered with trailers and shipping containers loaded with computers to make the place "presentable," according to WWNYTV. Massena Town Supervisor Steve O'Shaughnessy said officials decided to draw up new regulations for miners after noticing trailers with computers in them on a main road in the town, as 1,500 rigs will be set up to mine cryptocurrencies.
Blockchain news
The Central Bank of Colombia, IDB Group, and Banco Davivienda said that they have launched the pilot of Colombia's first blockchain bond. The bond will be issued, placed, traded, and settled on blockchain technology through the use of smart contracts for the Colombian securities market.
---