Troubled K-pop-themed Crypto Startup Just Lost USD 6m Investment
South Korean IT hardware and entertainment company AimHigh Global has pulled the plug on an investment payment worth some USD 6 million in K-pop-themed cryptocurrency venture ENT Cash, claiming the latter is "bankrupt."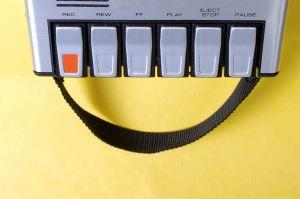 AimHigh, ENT's biggest investor, was acting as ENT's legally recognized representative in South Korea, with the former officially based in Australia (due mainly to South Korea's restrictive initial coin offering (ICO) laws).
As previously reported on Cryptonews.com, ENT this year struck deals with two of K-pop's biggest stars, Qiri and Eunjung of girlgroup T-ara – with plans to issue Qri Cash and Eunjung Cash ICOs. Other plans included the creation of a smart contract platform for K-pop artists, and the launch of a blockchain-powered social media network, as well as a broadcast platform.
ENT's business operations have also involved allowing K-pop fans to buy concert tickets on a blockchain-powered platform. ENT says it sold fans tickets to a K-pop concert in Jakarta last year using its blockchain platform, and claims it has deals in place with many of the Korean music industry's biggest names, including members of boyband BIGBANG.
AimHigh's investment package was being paid in installments, and was worth a total of around USD 10 million.
However, per news agency Yonhap, AimHigh says it has been forced to default on its latest installment, despite the fact that it has already honored almost half of its investment pledge.
Yonhap quotes an AimHigh spokesperson as saying, "We have not made our latest scheduled payment as [ENT Cash's] bankruptcy is currently pending."
AimHigh is also said to be speaking to lawyers about the possibility of taking legal action against ENT.
After a particularly busy 2017 and first three months of 2018, ENT's social media channels have gone quiet – with no official posts since March.
---