Trending Crypto Coins - Pepe, Polygon, Psyop, Tweety, Wagner Inu Pumping on DEXTools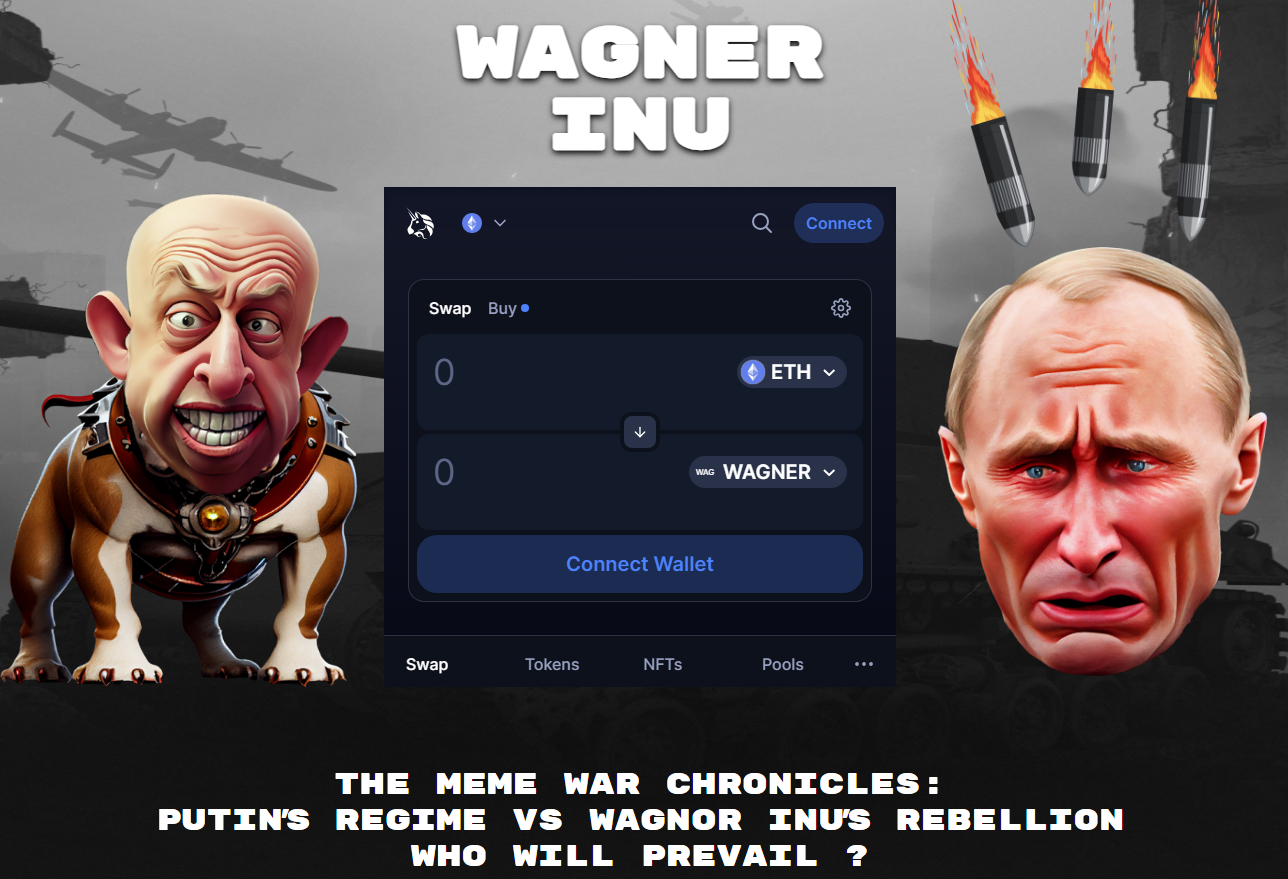 With the Bitcoin price holding around the $30k level, market sentiment is high and several trending cryptocurrency assets are up double digits or more today.
Even with ETH/BTC trending down, many altcoins are pumping, old and new - from Bitcoin Cash, Bitcoin SV and Waves to meme coins like Pepe and newly listed Uniswap coins - even a meme token inspired by the attempted Wagner coup this weekend.
Most Trending Cryptocurrency on DEXTools
The 'hot pairs' on DEXTools.io give an indication of what traders are looking at right now - measuring the most visited pairs in the past 24 hours.
Pepe
Usually in the ten top trending crypto coins after being the best performing crypto asset of Q2 2023, $PEPE is today back in the #1 spot after its recent bounce of over 100%.
Polygon
The 12th largest cryptocurrency in the world, Polygon (MATIC) is trending today, although the MATIC price is flat.
Psyop
Ben.eth's controversial new cryptocurrency $PSYOP has bounced over 2,000% from its lows.
Like Polygon, it's unclear why PSYOP is trending today - possibly as the project released its new decentralized exchange platform PSY DEX.
The term 'PSYOP' is also trending in relation to the reported coup attempt on Putin, which some parties are speculating was a CIA false flag.
$PSYOP token had retraced almost 99% from its May 19th all-time high, and may have been oversold prior to today's pump.
Tweety
Listed yesterday, Tweety is a brand new meme coin with a $1 million market cap at the time of writing.
Based around the Warner Bros Looney Tunes cartoon character Tweety, the new token is up over 200% and in the top three trending crypto coins.
Wagner Inu
Elon Musk tweeted over the weekend that the best coverage of the Ukraine-Russia situation, particularly of the Wagner mercenaries' advance on Moscow, was from controversial crypto influencer Mario Nawfal.
That trending news topic led to another new coin on Uniswap being listed - Wagner Inu (WAGINU).
A play on Shiba Inu and the conflict between Vladimir Putin and Yevgeny Prigozhin, the new token made its debut on Uniswap today.
Disclaimer: The Industry Talk section features insights by crypto industry players and is not a part of the editorial content of Cryptonews.com.
---