"Transactions in Crypto May Become Standard," KPMG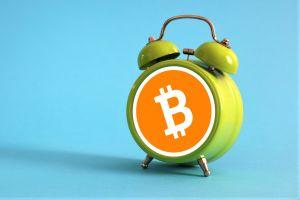 "Big four" accounting firm KPMG says that assets like Bitcoin are not truly currencies yet, but that "a new world of finance is emerging in which transacting in cryptoassets may become standard procedure." To drive the space towards this new world, they believe that institutionalization is necessary in order to "build trust, facilitate scale, increase accessibility, and drive growth."
The paper, titled Institutionalization of Cryptocurrencies, covers the challenges facing the cryptocurrency industry, as it seeks adoption by the world's largest financial institutions. They define institutionalization as the at-scale participation in the cryptocurrency market of banks, broker dealers, exchanges, payment providers, fintech companies, and other entities in the global financial services ecosystem.
"New tokens and assets are one thing, but new business models and market participants may redefine the space significantly over the next few years," according to KPMG.
For Bitcoin and other assets to "truly become a currency," KPMG believes that there will be three criteria to be met: being used as a unit of account, a store of value, and a unit of exchange. While it may meet the requirement of a "unit of account" to a certain extent, KPMG chief economist Constance Hunter believes that the assets are too unstable to be considered a store of value. "Consider for a moment extending a person or entity a loan in a cryptocurrency. The value is too unstable at the moment to be assured repayment. Under these conditions, neither lenders nor borrowers would be willing to take the risk of transacting in cryptocurrencies," she explains.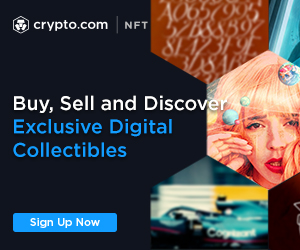 As for the final qualification - unit of exchange - Hunter adds, "In order to be a medium of exchange, a crypto must be a store of value. In order to be a store of value, the speculative nature of crypto must dissipate. Until at least one crypto meets all three criteria, they cannot be considered full currencies."
But once cryptocurrencies meet all three of these criteria, the financial world as we know it might well change. "If a crypto could achieve enough stability of value to be used for this purpose, it could eliminate the need to have bank accounts in multiple countries and could allow individuals to transfer money to anyone without paying wire fees. If a fully equipped crypto that has a stable value becomes easier and less expensive to transact than a government-issued fiat currency, it could be an innovation that becomes ubiquitous in the global financial services system," Hunter believes.
However, up until now, companies that have looked towards institutionalization have often faced immediate backlash from the community. One example is peer-to-peer crypto trading platform ShapeShift, which has announced mandatory KYC (know your customer) to be implemented very soon - to the disgruntlement of Bitcoin maximalists, who believed that this platform was one of the few remaining ones following "Satoshi's vision." Another recent example are stablecoins which have backdoors to allow them to freeze assets and blacklist addresses at will. Whether these companies will truly achieve mass adoption thanks to institutionalization still remains to be seen.