Trade Stock Indices with Bitcoin on PrimeXBT
The text below is an advertorial article that was not written by Cryptonews.com journalists.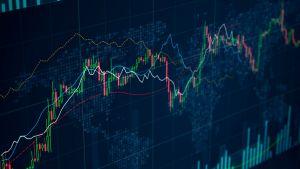 Most commonly, people first get into traditional financial assets, such as stocks, and then move onto newer ones, such as cryptocurrencies. However, crypto has been around for a while now, which means that a growing number of people who would have otherwise been barred from entering the stock market can now do so thanks to the financial freedom afforded to them by some savvy crypto investments.
The easiest way to get into stock trading is through derivatives: instead of actually handling stocks (or any asset), you are only working with their derivatives, while the asset remains untouched. Leveraged trading platform PrimeXBT now offers access to stock indices through CFDs that can be traded against Bitcoin with a leverage of up to 100x so you can maximize your profits.
What Are Indices and CFDs?
Indices (plural of index) are aggregates of publicly traded companies. In other words, it is an imaginary portfolio made up of securities representing a specific market (or even just a part of it). Popular indices in the US (that you have very likely heard of) include Standard & Poor's 500 Index (S&P 500), the Nasdaq, and the Dow Jones Industrial Average (DJIA).
A CFD, or a contract for differences, is an arrangement in which the differences in the settlement between the open and closing trade prices are cash-settled—in other words, without touching any physical goods, according to Investopedia.
By getting exposure to indices through CFDs, traders can take long and short positions so they profit from the way indices turn, which is significantly faster and more profitable than holding actual indices, not to mention that traditionally, indices require large deposits and a lot of paperwork. With CFDs, everyone can take advantage of the traditionally high volatility of indices without the complicated procedures that involve actually holding the asset. Add to that the margin available at PrimeXBT, and you can profit without any of the usual hassle.
Starting to Trade Stock Indices
To start trading stock indices at PrimeXBT, you first need to open an account with them. The platform is privacy-positive, meaning they don't force any KYC. This means that all you need for an account is a valid email address. Of course, before you begin trading, you'll have to fund your account with BTC—and you're all set to go!
At this point, PrimeXBT offers 11 different stock indices:
GER30: also known as the DAX30, this is a stock index in Germany charting the top 30 performing companies.
SP500: one of the biggest and best-known stock indices, it tracks 500 of the best performing US companies.
NASDAQ: another well-known index, it tracks 100 of the world's best performing tech companies.
HK-HSI: also known as the Hang Seng 50, it tracks 50 of the biggest companies on Hong Kong's stock market.
AUS200: charts the top 200 companies on the Australian stock exchange.
JAPAN: also known as the Nikkei 225, charts 225 of the leading companies in Japan.
UK100: aka FTSE100, tracks the UK's 100 best performing companies on the London Stock Exchange.
DOWJ: the Dow Jones Index tracks 30 US companies across stock exchanges.
EUR50: or Euro Stoxx 50 is made of 50 of the largest companies in the Eurozone.
FRANCE: follows France's top 50 best performing companies.
SPAIN: also known as IBEX 35, tracks 35 of the best performing companies on the Madrid stock exchange.
As you can see from their list, PrimeXBT offers you fast and efficient access through CFDs to the biggest and best known indices across the world. The threshold for entry is much lower than with other platforms thanks to the possibility of margin trading, but vastly lower than in traditional finance due to the use of CFDs. You will need as little as BTC 0.001 to start trading stock indices here — if you've been HODLing at all, you're very likely already there!
Conclusion
Diversifying your portfolio is one of the most important parts of being a successful trader. At PrimeXBT, you can do exactly that, while gaining experience handling assets that are not necessarily cryptocurrencies or their derivatives. Thanks to this, you can gain valuable insights into traditional finance markets — a significant step towards financial freedom.
---