Toncoin Price Prediction as TON Shoots Up 22% – Will TON Reach $10?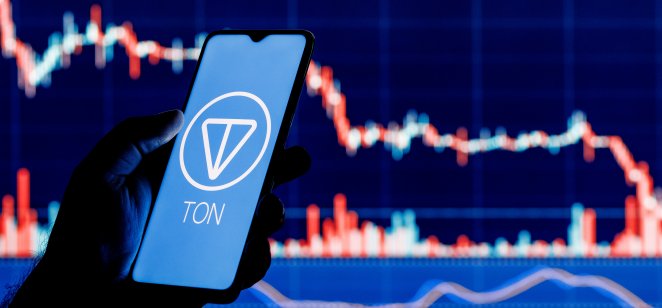 Toncoin price is seeing an impressive leg up today, barely a day after a leading messenger app, Whatsapp, suffered a network disruption that put it out of service. TON, the crypto token affiliated with Telegram, surged by over 22% to trade at $1.81 at the time of writing.
CoinMarketCap has recorded a 220% increase in trading volume over the last 24 hours pushing the figure past $33 million.
Toncoin Listed on KuCoin Exchange
The world's fifth-largest cryptocurrency exchange by trading volume, KuCoin, announced the listing of TON as a tradable asset on October 26. Trading is expected to start at 10:00 am on October 27 (UTC). Deposits have already started, but withdrawals open 24 hours later.
The Toncoin Ethereum-BNB Smart Chain Bridge Is Nearing Completion
In related news, The Open Network (TON) is developing a bridge that will allow cross-chain transfer of value between the Ethereum network and the Binance Smart Chain (BSC).
In a Twitter post, Toncoin outlines that the token bridge is in the final stages of testing. Users can move any ERC-20 or BEP-20 tokens like USDC and USDT from Ethereum to the TON blockchain and back.
"The transferred tokens will be represented on TON as regular Jettons so that TON services, such as DEXs, will be able to work with them without any additional modifications," Toncoin explained to its followers on Telegram.
Toncoin Price Prediction
Toncoin's bullish move over the last 24 hours may be attributed to Whatsapp's downtime on Tuesday. The Telegram messenger app has always been flaunted as a competitor to Whatsapp, although the latter's user base continues to grow globally. The price may have rallied as users worldwide reacted to the technical hitches on Whatsapp.
Toncoin price has been trending upward since its June low at $0.75. Although, after two months of a seemingly unstoppable rally, TON ran into an acute seller congestion zone at $2.00.
Due to the supply within that area and a generally bearish market, the Toncoin price slashed some gains before holding onto support at $1.18. A descending trend line continued to limit movement to the upside, but with bulls coming in strongly over the last 24 hours, TON broke out, tagging highs at $1.93.
TON's breakout momentum suggested it could close the gap to $2.20 and possibly move toward the $5 zone. Bulls need to consolidate the price above $2 for a chance to push higher.
That said, investors are advised to tread cautiously, keeping in mind that frequent retracements occur during bear market runs. Overhead pressure is likely to increase as some investors choose to book early profits.
The DMI (Directional Movement Index), an indicator used to identify the direction in which the price moves, reveals that buyers have the upper hand. However, this situation might change, citing a wide divergence exhibited by the -DI above the +DI. In other words, TON could be on the verge of a reversal back to lower support levels.
Notably, the RSI (Relative Strength Index) affirms the potential trend reversal as it enters the overbought region. TON is considered to be overvalued when the RSI crosses above the 70.00 mark. When this happens, assets tend to correct to their fair values, which could mean a pullback in TON.

Support levels to look out for include $1.60, the 100 SMA (Simple Moving Average) (in blue) at $1.45, and its most recent solid support at $1.18.
On-chain Reveals Mixed Signals for Toncoin price
The MVRV (Market Value Realized Value) Santiment warns investors that the TON price could be in for an immediate trend reversal. The ratio holds at 29.21% after jumping from -22.84%, as recorded on September 25.
Investors should be aware that TON gradually becomes overvalued as the MVRV lifts above the equilibrium (0%). Holders should consider selling with the hope of entering the market after another dip below the mean line. Put simply, profit-taking should be carefully considered.
On the flip side, stubbornly bullish investors seem unbothered by the possibility of a retracement. The chart below shows addresses with 10,000 to 100,000 TON tokens holding at 78 after a 22.67% growth in six months.
For Toncoin to sustain its uptrend toward $10.00, that cohort of holders and others must pledge their support and refrain from selling. Otherwise, bulls may be forced to accept new lower entries to collect more liquidity for another breakout.
Consider Dash 2 Trade for Portfolio Diversification
For most markets, 2022 has been a challenging year, with most coins declining significantly from their all-time highs set last year. Although, presale tokens have been proving particularly lucrative.
One promising ongoing presale is Dash 2 Trade – a crypto analytics and intelligence platform for traders and investors. Think of it as a Bloomberg Terminal for crypto users.
D2T is the token powering the Dash 2 Trade ecosystem. It is an ERC-20 token, allowing users access to the latest crypto analytics and key trading features.
The team has raised more than $2.5 million in the presale so far, catching the attention of crypto investors worldwide. At a time when presales are doing particularly well, D2T is poised to continue this positive momentum.
---