Toncoin is Going to Zero as TON Price Plummets 12% and This New Coin Just Raised $150,000 in 24 Hours – What Does it Do?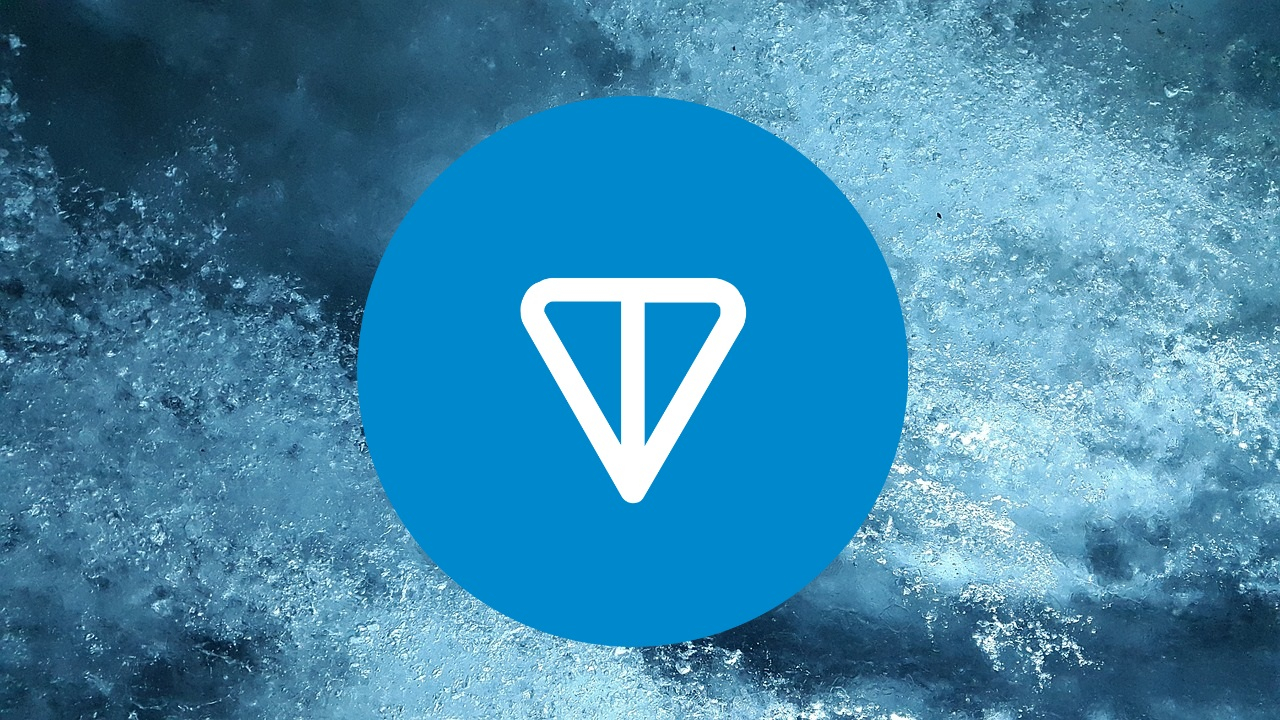 Toncoin (TON) is heading for zero, as sell pressure continues to dominate price action for this struggling cryptocurrency.
The downside move comes following three months of cascading downside movements which have seen ranks of loyal TON holders bleed out almost -48% since the end of April.
TON Price Analysis: Is Toncoin Going To Zero?
Caught in a tight trading channel, Toncoin's technical unraveling has left price trading low at a current price of $1.20 (a 24-hour change of +0.64%).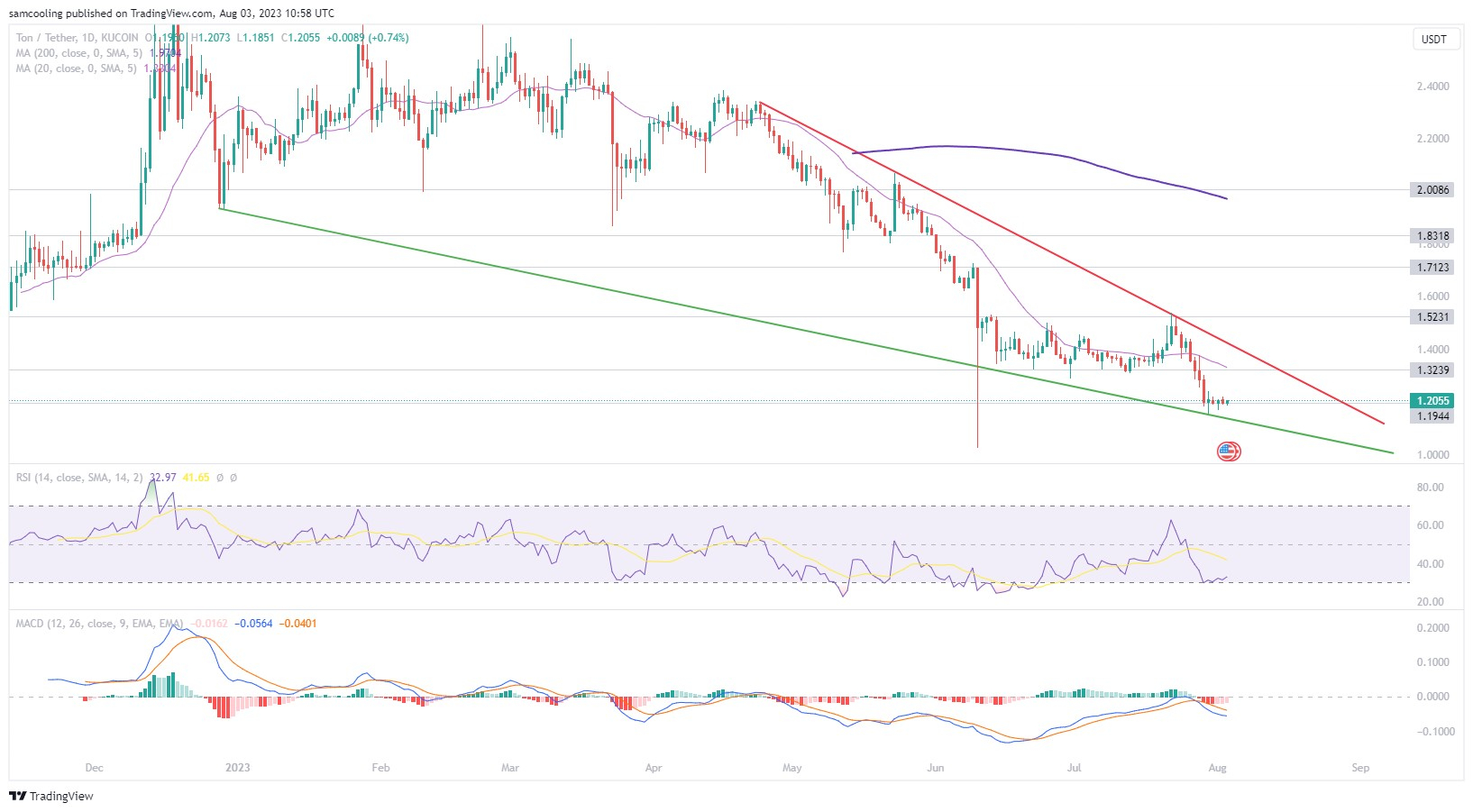 The recent -12% fall was triggered by rejection from the upper trendline in the trading channel on July 22, a rejection that has now wiped -21% off Toncoin's value.
Worse still, the downside move has seen TON lose critical support from the 20DMA (currently stood at $1.33), leaving price in free-fall with few technical supports nearby for the cryptocurrency.
Markets this week have seen an attempt at stabilization for this struggling altcoin, with $1.20 forming a bedrock of localized support for much-needed consolidation.
One reason for this foothold could be the RSI, which has cooled off dramatically with the recent move down - now signaling a bullish 32.97 - a classic oversold signal.
However, there is no confirmation from the MACD, which remains bearish at -0.0162.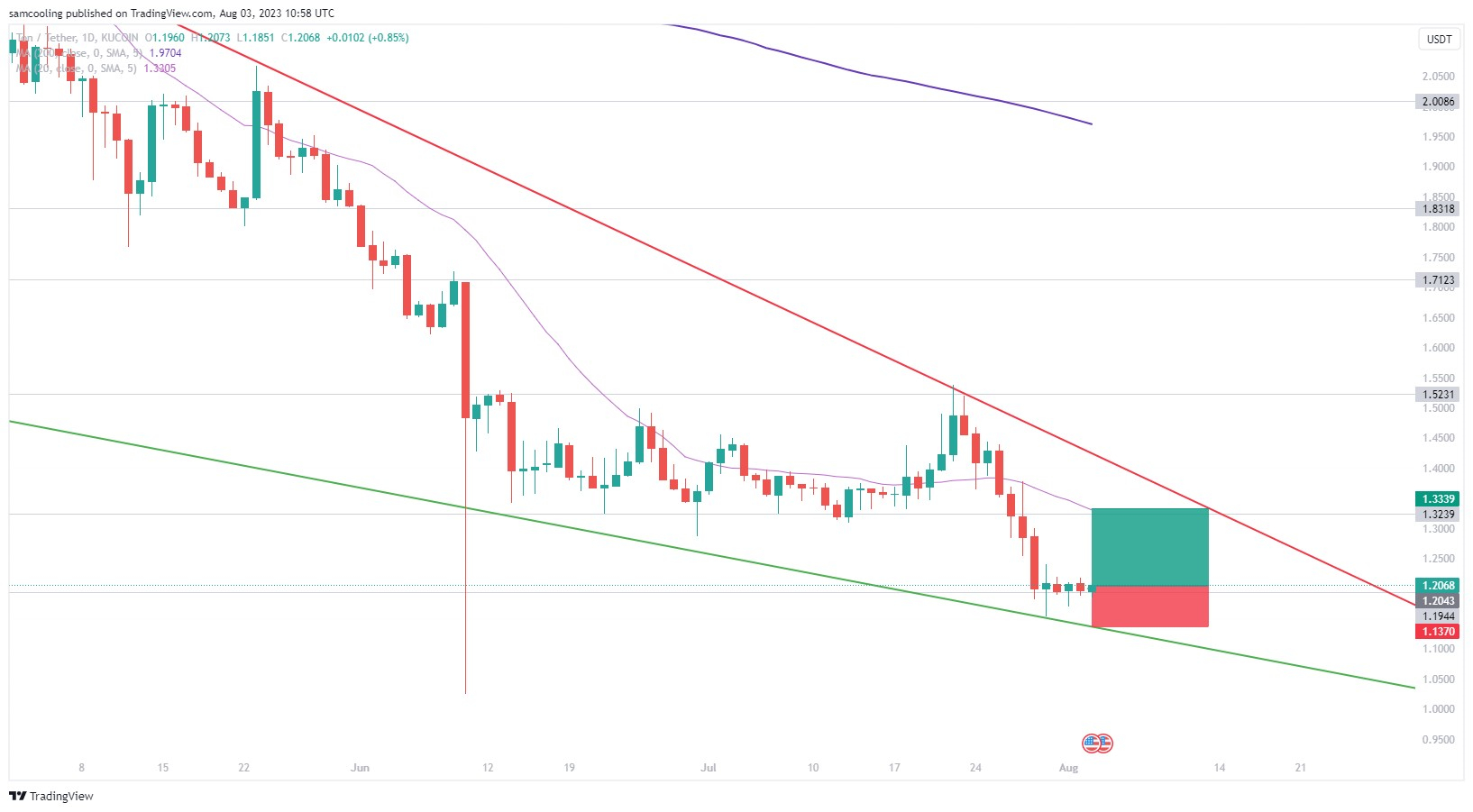 Upside potential on the short-time frame would target a return to the 20DMA at $1.33 (+10.75%), whereas downside risk remains less significant at lower trendline support around $1.13 (-5.5%).
Overall, TON has a reasonable risk: reward ratio here of 1.93, which may imply that TON isn't going to zero just yet.
Yet, with Toncoin pushing down, smart money is turning its attention to a rapidly growing crypto project with moon-shot potential.
TON Alternative: Introducing XRP20 +$100k Raised in 24-Hours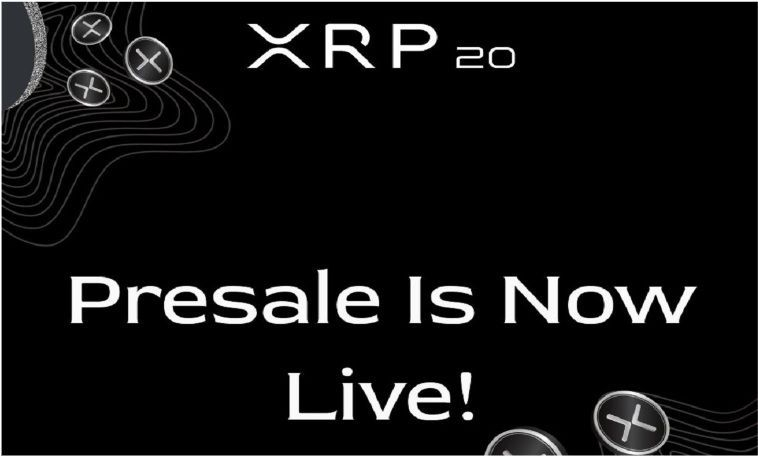 XRP20, a distinctive proof of stake Ethereum token. XRP20 is engineered to emulate the philosophy and tokenomics of Ripple (XRP), but with a particular focus on retail investors.
Despite drawing on Ripple's concepts, it's crucial to highlight that XRP20 stands alone as an independent project with no direct affiliation to the well-established XRP.
Attractively, XRP20 is currently available at a strikingly low price point, retailing for $0.000092 with more than $100k raised in the opening 24-hours, bringing the presale total to $226,000.
This valuation is about 30 times lower than XRP's all-time low and thousands of times cheaper than XRP's current price of $0.70, but the allure of XRP20 extends beyond its pricing.
XRP20 Delivers Top Staking Rewards to Ripple Holders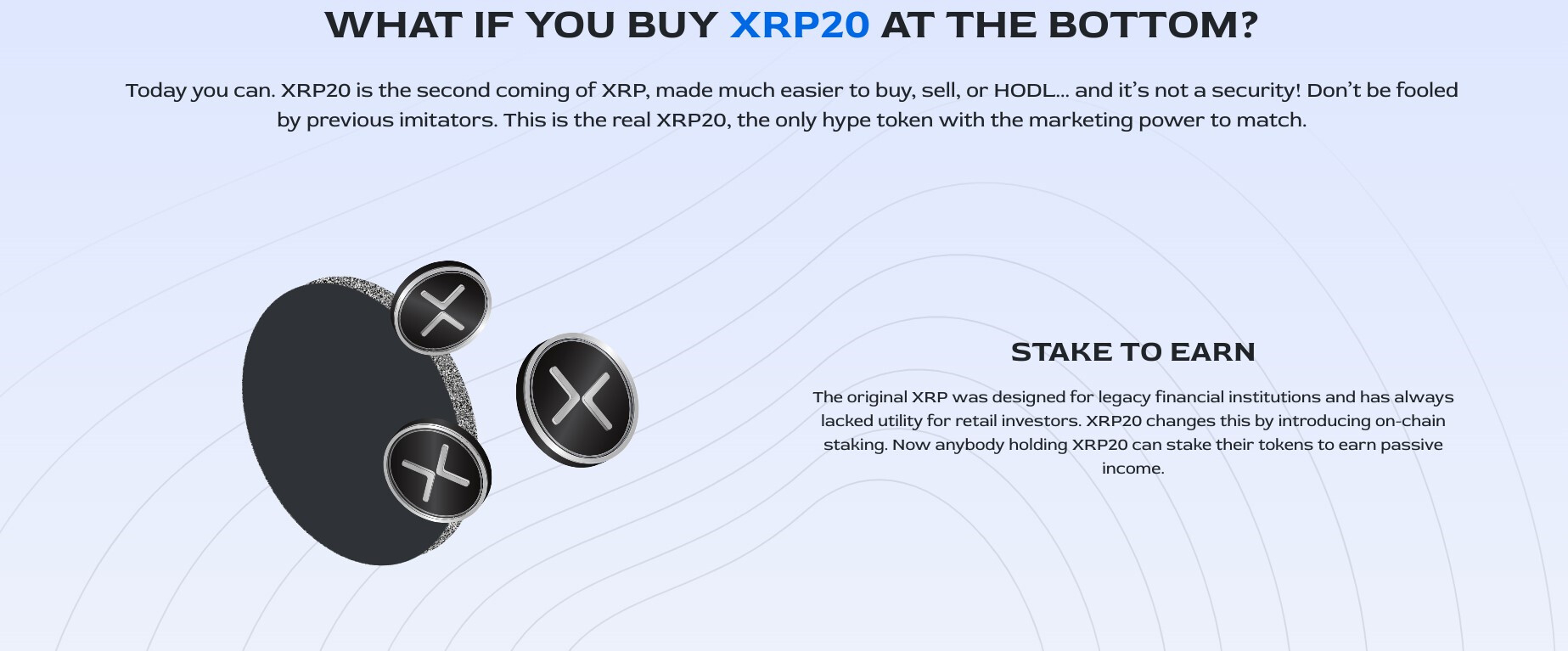 The project proposes a unique staking reward system within a deflationary ecosystem.
With 40 billion $XRP20 allocated to staking rewards and 10 billion intended for permanent removal via a burn mechanism, the token supply will decrease over time, which could increase scarcity and add an upward pressure on the token's value.
The XRP20 presale serves as an inviting opportunity for early adoption, the project's roadmap highlights a focus on marketing and awareness, followed by a token burning mechanism and community staking.
By capitalizing on Ripple's recent legal victory over the Securities and Exchange Commission (SEC), XRP20 could attract attention from a significant investor base.
Yet it's imperative for potential investors to understand that XRP20 is not Ripple, and investment in this token comes with its own risks and rewards.

How To Buy XRP20?
To join the XRP20 presale, investors will need a Web3 wallet, either MetaMask or Wallet Connect.
With the required USDT and ETH crypto in their wallets, investors can connect their wallets to the presale page, specify their purchase amount, and claim their $XRP20 tokens upon completion of the presale.
Considering the potential of XRP20 and Ripple's historical price increase of 137,000%, XRP20 could offer significant gains for early buyers.
Coupled with its unique stake-to-earn mechanism, retail investors have a compelling opportunity to participate in the XRP20 project.
Be sure to follow XRP20's progress on Twitter and Telegram for the most recent updates.
Disclaimer: Crypto is a high-risk asset class. This article is provided for informational purposes and does not constitute investment advice. You could lose all of your capital.
---