This Viral Crypto Ad Just Got Almost 2.5 Million Views
Disclosure: Crypto is a high-risk asset class. This article is provided for informational purposes and does not constitute investment advice. By using this website, you agree to our terms and conditions. We may utilise affiliate links within our content, and receive commission.
The crypto industry just used an old way to reach masses: invite a TV star, make a funny video and hope it will go viral. And this time it really did went viral, spreading the word about the world of cryptocurrencies: almost 2.5 million views on YouTube and Twitter in less than two days.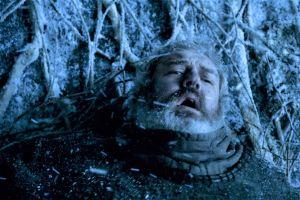 eToro, a multi-asset platform which offers both investing in stocks and cryptocurrencies, released an ad featuring actor Kristian Nairn, better known as the character Hodor from the record-breaking TV series Game of Thrones.
Kristian Nairn portrays the beloved character Hodor, the simple-minded servant of a noble house in the TV show Game of Thrones, who can only say the word Hodor which, in turn, gave him the name. The character spends a significant amount of time carrying a young boy on his back in the show, communicating only with that one word, which is derived from the phrase "hold the door".
The ad follows the actor listening to offers for advertisements in which he always carries something on his back and says "Hodor." Tired of being pigeonholed, he tells his agent to find him something "with a tie". Well, the result is below:
The community went absolutely wild over the advertisement. Nairn's character was universally beloved – the episode featuring a significant plot twist involving Hodor's past and future which brought fans to tears has been universally acclaimed as well as receiving a 100% rating from review aggregator website Rotten Tomatoes. The choice of character, the play on words and the simple message of the ad had fans in a frenzy.
"Thanks @eToro for proving that advertisements can be funny again," writes Twitter user @FleitzPierre, while user @CryptoPoland adds, "A serious actor who reminds us the ads can be more engaging, funny and enjoyable, all at the same time." Other people are finding more easter eggs in the ad: "Anyone else notice the elevator buttons? Moon or Rekt," writes Reddit user u/jaynemesis. Then, there are those speculating on other characters of the show and the ways they're leveraging the world's economy to serve their own goals… But that does not really have much to do with Hodor.
The platform might well have struck gold with this ad in terms of the future of crypto advertising: integrating terms unique to the cryptoverse into pop culture could serve to familiarize wider audiences with the industry. After all, are you a real Game of Thrones fan if there is a reference somewhere online that you don't understand?
---