This Little-Known Top 100 Altcoin Shines Amidst Market Turmoil
While both bitcoin and the broader crypto market is seeing a fresh wave of selling today, one little-known Canadian altcoin stood out from the rest of the market with double-digit returns over the past 24 hours.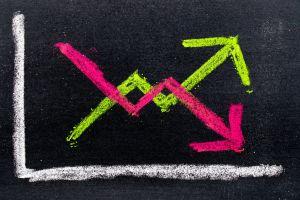 As of press time on Wednesday (12:54 PM UTC), AION – the native asset of the blockchain platform known as The Open Application Network (OAN) – has seen a massive surge on the market, gaining about 59% over the past 24 hours, to a price of USD 0.22. The price is also up 51% in a week and 143% in a month. AION, ranked 75th by market capitalization, is also up 63% in a year.
According to the platform's website, the OAN is an open-source public infrastructure for the creation and hosting of Open Apps ("programs that put users back in control and are universally accessible across platforms.")
AION price chart: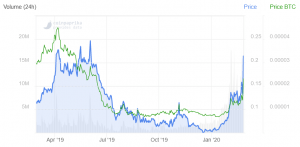 The cryptoasset, which was listed against both BUSD and USDT on Binance last week, has largely remained off the radar for most crypto investors.
Despite only recently being listed against the two stablecoins, AION has been tradable against bitcoin (BTC) and ethereum (ETH) on Binance since the height of the crypto boom in December of 2017.
In addition to the Binance-related news, however, a new listing announcement and airdrop from South Korean crypto exchange Bithumb also stands out as a possible driver behind the current rally.
Judging from today's trading volumes, it appears that the AION price moves remain largely driven by trading on Binance, with more than 70% of the AION trading volume recorded on that exchange, according to data from Coinpaprika.
---