Things Got Personal After Report "Took" USD 6bn from XRP's Market Cap
The "war" between Ripple supporters and their opponents took a personal turn this week after a new report from crypto research firm Messari suggested the market capitalization of Ripple's XRP cryptocurrency may be overstated by as much as USD 6.1 billion, based on "inflated circulating supply numbers."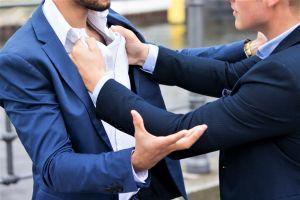 In the report, Messari said XRP's circulating supply and market capitalization could be overstated by as much as 48%. If that's true, it would put XRP's current market cap at USD 6.9 billion, instead of the official USD 13 billion that it is listed with today.
The company arrived at these numbers by analyzing how much of the officially circulating supply it deemed to be "illiquid or subject to significant selling restrictions" by Ripple. When accounting for this, Messari believes that 19.2 billion XRP out of the 41 billion XRP in the official circulating supply, fits the definition of "illiquid."
It followed up by recommending major crypto indices such as Bloomberg-Galaxy, Bitwise, and CryptoCompare to immediately adjust XRP's market capitalization down "to more appropriately reflect its true network liquidity."
Still, Messari also admitted that Ripple had not given access to some of the data needed to conduct a thorough analysis of the real market capitalization, and that some of the estimates therefore "lack precision." However, the researchers also added that they believe the estimates to be "directionally correct."
Ryan Selkis, founder of Messari, also insisted on Twitter that his team gave Ripple plenty of time to respond to the report before it was published:
Meanwhile, a spokesperson for Ripple told Coindesk that the report contains "several inaccurate assumptions around lockups and selling restrictions," and is based on an "incorrect calculation of market capitalization." According to the spokesperson, "the term 'market cap' is always a very simple calculation: current price X total number of the asset = market capitalization. That puts XRP's current market cap at approximately USD 31 billion." Ripple's calculations are based on the fact that there are almost 100bn XRPs in total, while websites such as Coinmarketcap are using the number of circulating supply, which stands at more than 41bn.
In either case, despite being widely used, market capitalization as a method of looking at digital assets is often criticized for being misleading. It can be easily be manipulated and it is important to look at a wide range of different metrics.
Despite the news, XRP is up by 0.75% in the past 24 hours (UTC 07:22 AM.)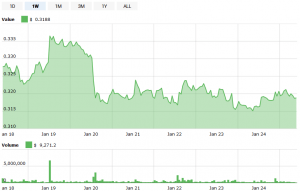 Police might be needed
After the research was published, Messari's founder said publicly that he has received what he considers to be threats against his family from the XRP community. He went on to ask Ripple and its CEO Brad Garlinghouse to officially denounce the threats members of the community had made to him, while adding that he will bring the case to the police.
Reactions from the community were mixed to Selkis' claim that his family had received threats.
Others called out XRP supporters, calling them losers for getting so upset about their "magic internet money":
Ryan Selkis also shared some more details, saying someone called him up and recited his wife's birthday before hanging up:
---