The $SPONGE Airdrop Just Distributed $100K To 747 Spongebob Participants – Here's Why
Disclosure: Crypto is a high-risk asset class. This article is provided for informational purposes and does not constitute investment advice. By using this website, you agree to our terms and conditions. We may utilise affiliate links within our content, and receive commission.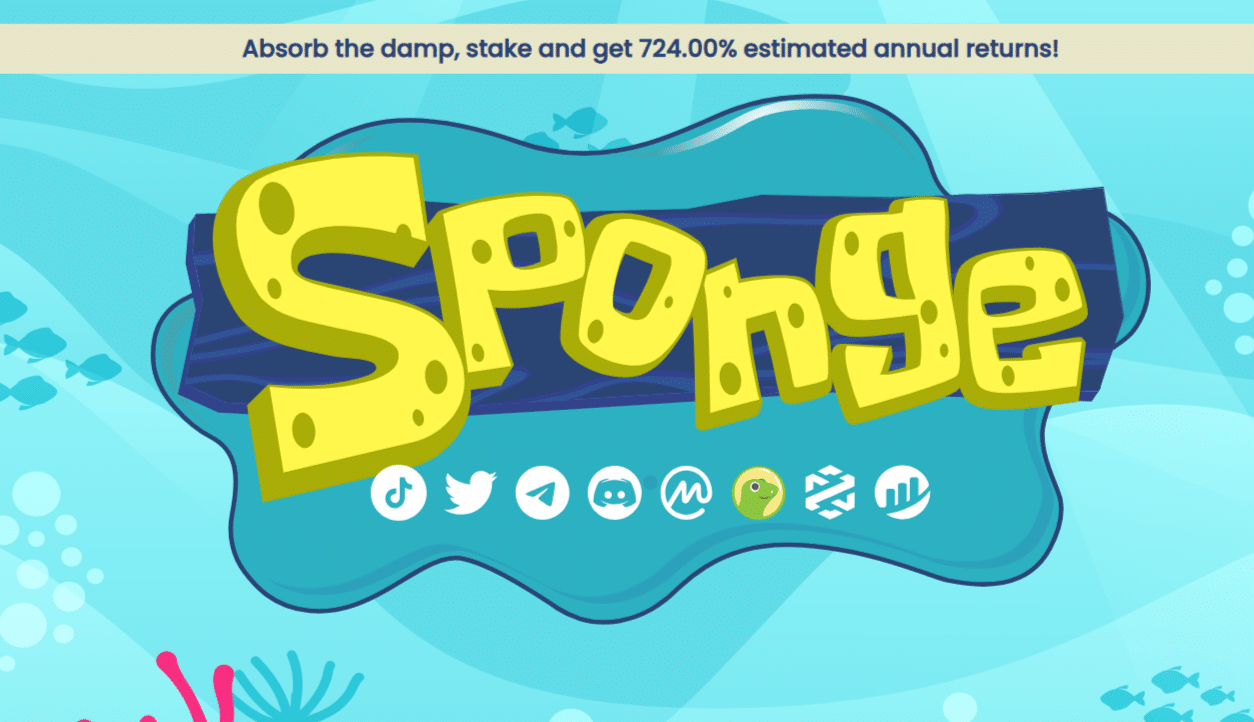 Tuesday, November 7, 2023 – The much-awaited Sponge token ($SPONGE) Season 1 airdrop dropped today, in a move that saw around $100K distributed between participants.
The competitive Season 1 airdrop enticed more than 20,000 active participants to compete in a series of Sponge challenges tied to engagement, trading and $SPONGE token holding.
Participants were able to accrue both holding points (H Points) based on the quantity of $SPONGE held in wallets, alongside trading points (T Points), which rewarded high $SPONGE trading volume on Uniswap.
The combined total points score (H Points + T Points) was then converted into an equivalent amount of $SPONGE tokens distributed in the airdrop.
🚨 Exciting news, #SPONGERS! 🧽

The $SPONGE Airdrop distribution is now complete! https://t.co/iMAdfg9SiS

Check your wallets to see if you've made a splash as one of the recipients! 🌊💰#SPONGE #MemeCoin #Airdrop pic.twitter.com/yw7RKVtcg9

— $SPONGE (@spongeoneth) November 7, 2023
Sponge Series 1 Airdrop: A Breakdown of The Biggest Winners

With more than 20,000 participants competing to secure their slice of the pie, a spot in the top 3 emerged as a highly-contested prize – with three participants amassing a combined 58M $SPONGE tokens (equivalent to 6% of the airdrop).
Leading the pack, in first place the top participant managed to accrue a jaw-dropping 41M total points (valued at $6,104), as they emerged as a major whale in the lucrative competition.

The second place participant managed to secure a whopping 10M total points (valued at $1151), while the third place participant managed to gain 7M total points (netting a value of $1053).
In testament to $SPONGE tokens grass-roots project, the fair distribution of more than 833,000,000 ensured no participant was left behind, with all 747 participants receiving a share in the $100k airdrop.
All of the airdrop transactions are trackable on Etherscan, ensuring complete transparency as Season 1 closes to an end.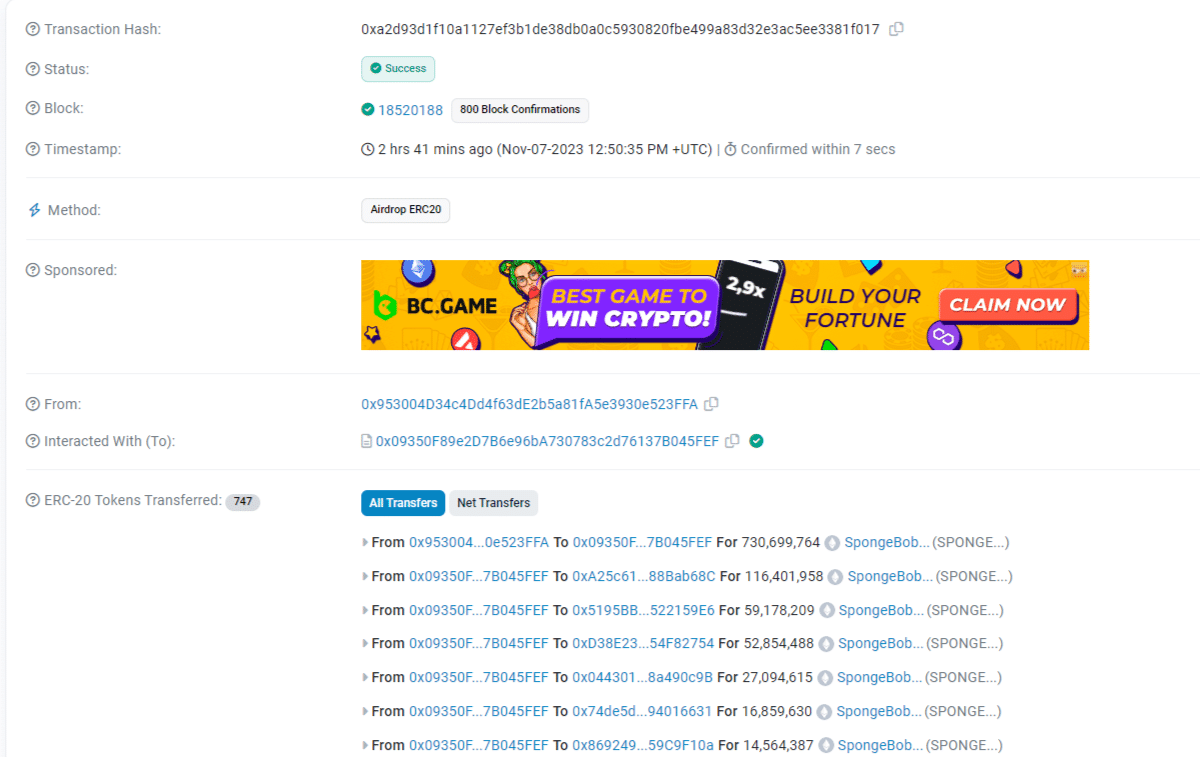 $SPONGE holders now look forward to the next airdrop, which is teased for Season 2 next year.
To make sure you don't miss out, stay tuned with the $SPONGE Discord channel, Telegram group, and X account for the latest updates.
Sponge Token Airdrop Follows Successful Launch of $SPONGE Staking

The airdrop distribution follows the successful launch of the equally anticipated $SPONGE staking launch last week, which saw the doors open to more than 11,000 Sponge token holders (according to DEXtools).
Looking at the details, the Sponge token staking APY % is set at a variable rate that adjusts in real-time to the quantity of $SPONGE staked through the dashboard.

Yet, despite the variability, it is expected that the Sponge staking APY will remain high, and this is reflected in the current staking yield –  which stands at an attractive 724% APY, offering an alluring incentive for Sponge holders to stake their bags and freshly airdropped tokens. 
Staking lock-up periods offer a number of opportunities to holders with a minimum 7-day lock-up period offering standard APY rates.
Longer periods include a 30 day lock-up offering 1.5x rewards, a 60 day lock-up period offering 2x rewards, and for the seriously committed a 90 day lock-up period offering 3x staking rewards.
$SPONGE holders can access the now-live staking facility through the Sponge token staking dashboard.
Disclaimer: Crypto is a high-risk asset class. This article is provided for informational purposes and does not constitute investment advice. You could lose all of your capital.
---