The Largest Asset Manager Sends Mixed Message To Crypto Market
Larry Fink, CEO of BlackRock, said on Monday that the world's largest asset manager has put together a team to look at blockchain technology and cryptocurrencies, Reuters reported. However, Fink argues that he does not see massive investor demand.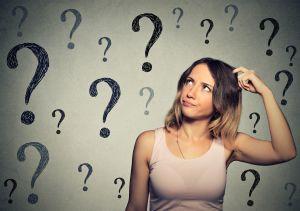 In an interview with Reuters, Fink said that the company is still exploring all options: "We are a big student of blockchain."
Meanwhile, in a separate interview, the CEO told Bloomberg "I don't believe any client has sought out crypto exposure". Also, when asked if he feels the need to be prepared for the day when clients might want exposure, Fink said, "at the moment, no."
In either case, markets reacted positively - Bitcoin's price, which is up by 4% in the past 24 hours as of the time of writing, sitting at USD 6,630.96.
Reuters stressed that "any move to invest in cryptocurrencies or to use blockchain by BlackRock would mark a pivot for the company and a major institutional endorsement for the insurgent technology," as the company managed USD 6.3 trillion in assets as of June 30.
Fink has previously called Bitcoin "speculative," claiming that it thrives because of its anonymity - or, more precisely, pseudonymity. During that particular interview with Reuters last November, he also noted Bitcoin's association with money laundering.
However, in February, Richard Turnill, Global Chief Investment Strategist for BlackRock, wrote in a report that cryptocurrencies has the potential to become more widely used in the future as the markets mature.
As it often happens, Bitcoin's rise in price has boosted up other cryptocurrencies as well: the top 10 coins by market cap are in the green, with single-digit increases in percentage. A bull run may still be far away, but the community hopes to catch a break from the current bearish market, at least.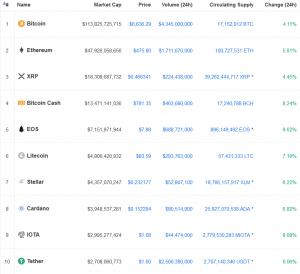 ---