Tetris Token Rockets Up 100,000% in 24 Hours But Experts Say It's a Scam and This Lesser Known Crypto May Explode Next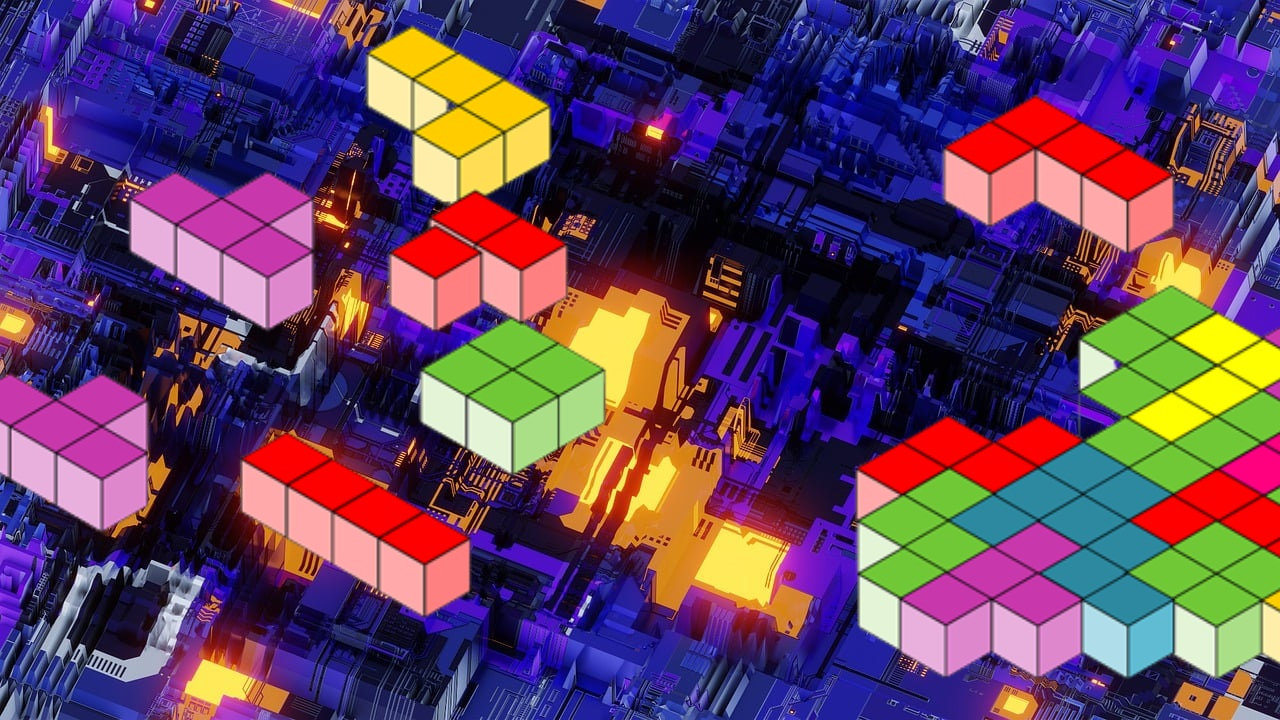 In the latest DEX moon shot to take markets by storm, new entrant Tetris token has surged an eye-watering +300,000% just hours after launch.
Named after the iconic retro game, the Tetris token rode a wave of nostalgia as eagle-eyed DEX traders rushed to ride the sensational skyrocket meme coin.
Tetris Token: Multi-Million Volume Fuels Explosive Price Action
Currently trading at $0.003552 (a 24-hour change of +13,259%), Tetris token has surged onto the charts with a stunning market open from this fresh-faced DEX meme coin.
Launched at only 15:00 yesterday (July 27), the unlikely launch of the Tetris token quickly became an overnight success story, with three hours of moon-shot candles carrying price action of a jaw-dropping +250,000%.
At this point a huge influx of multi-million trading volume flooded in from DEX markets, pushing already unimaginable price action a further +82% - rising high to reach ATH at $0.043.
But now price action is undertaking a dramatic retracement, with 1.85k top-buyers already left high and dry nursing a -92% bleed-out in just 16 short hours.
The unceremonious dump down has already led some traders, inevitably slow on the draw, to allege the Tetris token is a classic pump-and-dump scam.
But as the saying goes, all good things must come to an end and such immense volatility on-launch is unsustainable in any market.
Yet, despite the downside move, DEX traders remain undeterred - already rotating skyrocketing gains into new meme coins with significant upside potential.
Meet Wall Street Memes: As $WSM Presale Races Towards $20m
Born from the Occupy Wall Street culture, and emboldened by the NFT success of popular investor forum Wall Street Bets, Wall Street Memes is a meme coin with a difference.
With backing from an impressive community of more than +1m followers, this near-sell-out token presale is rapidly growing to become the most anticipated meme coin launch since Pepecoin ($PEPE).
Hoping to build on the success of Wall Street Bet's top NFT project, the new $WSM token is poised to take the meme coin market by storm.
In a meme coin homage to the intrepid investors that took on Wall Street, $WSM is aiming to transform powerful community sentiment into a tangible asset - seeking not only to tokenize the anti-bank movement but also to redefine our perception of digital value.
But what really has investors flocking in, is its democratic price point at just $0.0328, the WSM presale has surged as a result rapidly approaching $20m raised with the seed funding pot currently at $18.1m.
With the speed of the presale growing faster by the day, there is a clear signal that investors could unlock lucrative gains with $WSM, not least because of the built in +30% for presale investors in the initial listing.
$WSM Builds-Off Community Success to Unlock +1m in Follower Growth
In keeping with the original anti-bank philosophy, $WSM will be allocating 30% of the token supply to community rewards, with an additional 20% going towards liquidity, and 50% up for grabs in the presale - this is a democratic project for the masses.
And this no-team split has fuelled the project's explosive growth on social media, with the Wall Street Memes community now amassing an impressive +1m followers in the community.
This explosive community growth is likely to incentive major CEX listings such as Gate.Io, which could propel the $WSM token on an incredible moon-shot.
With a proven track record stemming from the success of the Wall Street Bets NFT collection, this project continues to thrive off the original moment in history when $WSM exploded onto the scene.
Don't miss your chance to secure a slice of the next skyrocketing meme token.
Disclaimer: Crypto is a high-risk asset class. This article is provided for informational purposes and does not constitute investment advice. You could lose all of your capital.
---