Terra Luna Classic Price Prediction as Daily Trading Volume Falls to $12 Million – Is It All Over for LUNC?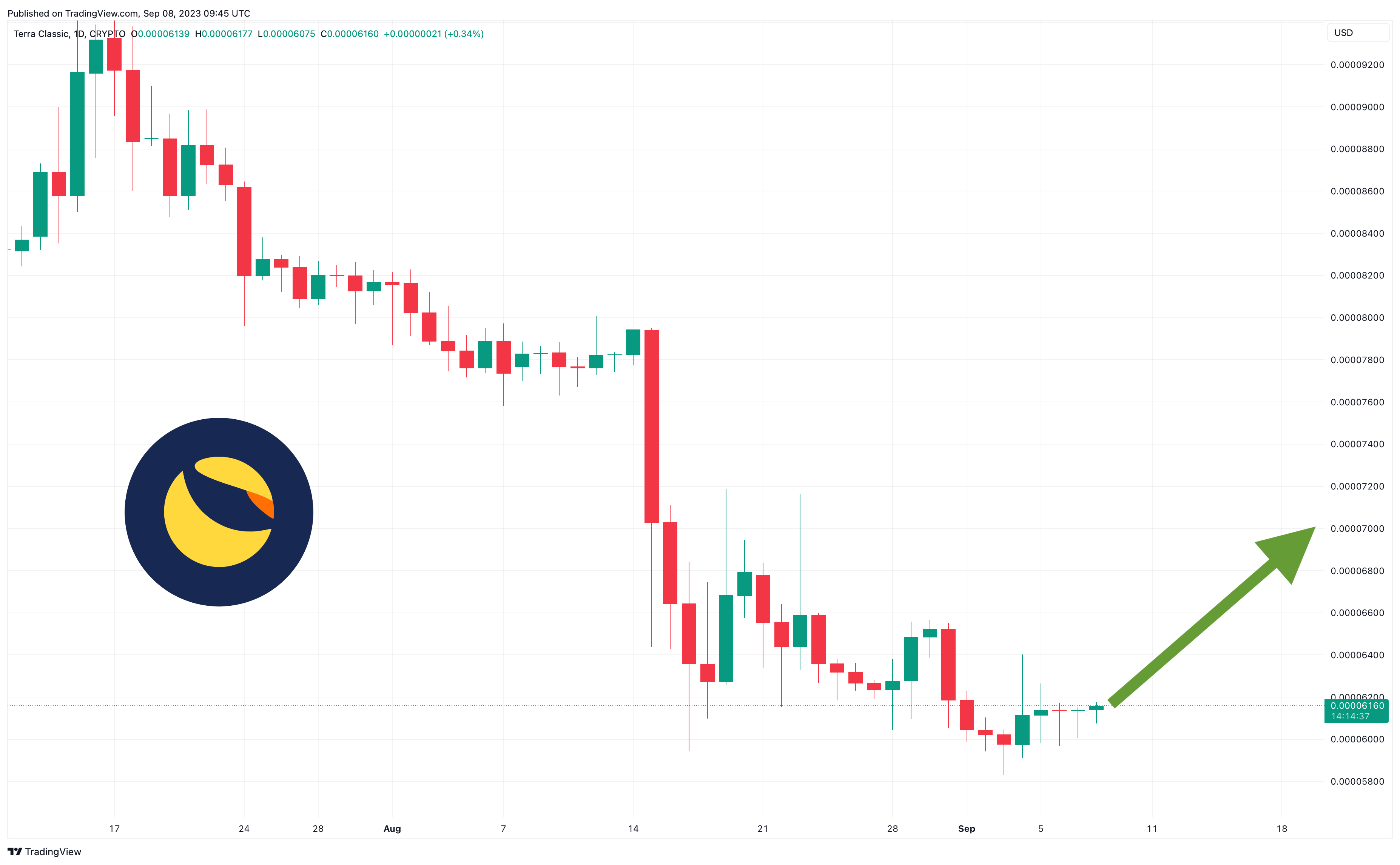 The Terra Luna Classic price has risen by a modest 0.5% in the past 24 hours, with its little jump to $0.00006095 coming as the wider cryptocurrency market recovers by 1% today.
Despite this slight improvement, LUNC remains down by 1% in a week and by 22% in the last 30 days, while the altcoin has also declined by 58% since the beginning of the year.
And with LUNC's trading volume sliding all the way down to $12 million today, it doesn't look like enough interest and buying pressure is going to emerge to lift the altcoin out of its long-term slump, despite the best efforts of the Terra Luna Classic community.
Terra Luna Classic Price Prediction as Daily Trading Volume Falls to $12 Million – Is It All Over for LUNC?
Under normal circumstances, LUNC's weak indicators would be a sign that the coin is due a very big rebound in the not-too distant future, given just how oversold it is and has been for several months.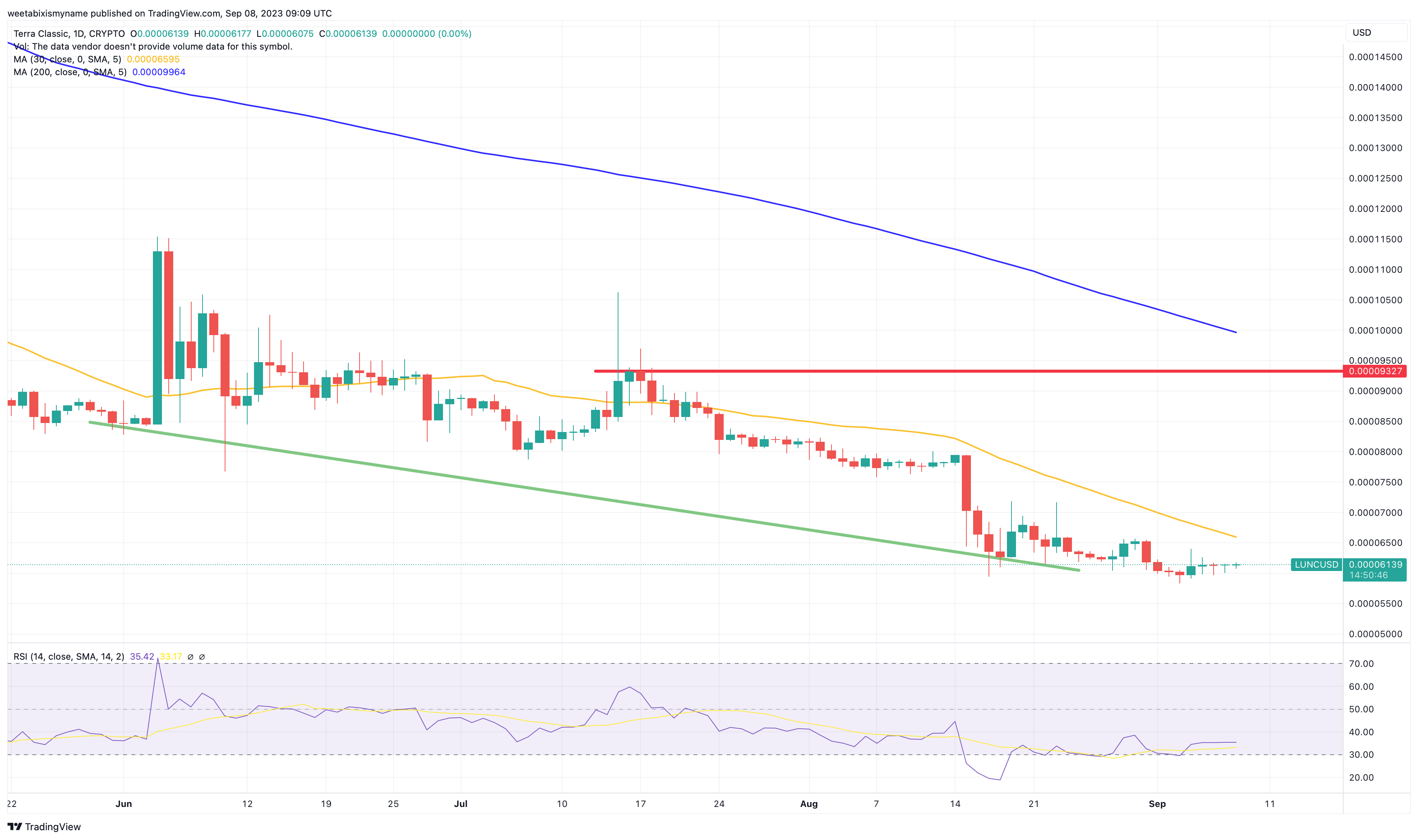 Its relative strength index (purple) has remained in and around the 30 level since the middle of August and doesn't look like it's going to recover anytime soon, signalling that momentum remains downwards.
Likewise, LUNC's 30-day moving average (yellow) continues to slide even further below its 200-day average (blue), which is again a sign that the coin is trapped in a prolonged downturn.
This is also indicated by the coin's support level (green), which has continued to drop below one apparent support after another in recent weeks.
Again, such technical indicators would normally suggest that an asset should make a recovery very soon, assuming that the asset in question has strong fundamentals and has declined more as a result of external pressures (e.g. market-wide bearishness and poor macroeconomic indicators).
However, in the very particular case of LUNC, its sustained losses seem to be the result of what may be a terminal – i.e. an irreversible – decline.
This is largely because the Terra Luna Classic community has been able (at least so far) to unite around a clear and concerted course of action to restore LUNC, USTC and the Terra Luna Classic ecosystem as a whole.
Every week seems to bring a new proposal focused on helping LUNC and its ecosystem, yet in most cases proposals seem to invite more conflict than concord.
Most recently, developers put forward a plan to limit the amount of new LUNC being minted with each block, yet voices within the community suggest that the main author of this proposal is being 'bullied' by certain other parties to reject it.
This kind of episode is sadly all-too emblematic of the kind of thing that has been happening within the Terra Luna Classic community in recent months, and if it continues, there's really no chance of LUNC reversing its current long-term decline.
As such, it's likely that the altcoin may drop down to $0.000050 in the next few weeks, before sinking even lower towards the end of the year.
Better Altcoins With Brighter Futures
Given LUNC's extremely uncertain status, many traders may prefer to turn to newer altcoins that have better chances of growth in the near future.
This includes not only small-cap altcoins already in the market, but also new altcoins that are holding their presales and may potentially rally big once they list on exchanges for the first time.
And probably the strongest such token at the moment is Wall Street Memes (WSM), a new ERC-20 meme token that has raised over $25 million in the past couple of months.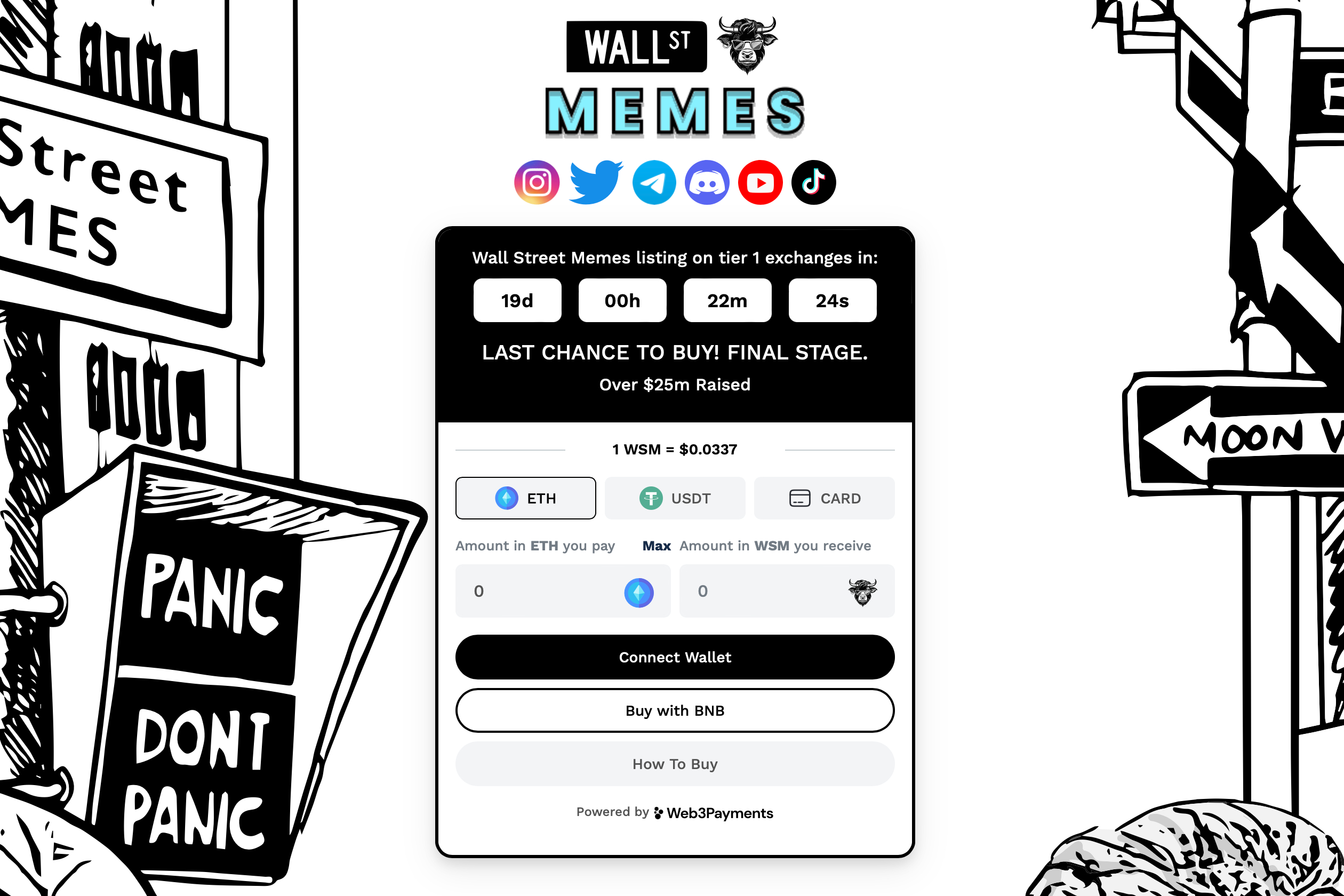 Wall Street Memes has appeared out of the meme stocks movement responsible for the 2021 GameStop rally, meaning that it already comes with a large community around it, something which is essential for any aspiring meme token.
Its Twitter profile now counts more than 269,000 followers, with many of these already buying WSM in its presale, and with many more likely to help support the coin once it goes live on trading platforms.
This is due to happen in 19 days, meaning that anyone who wants to buy some discounted WSM will have to act fairly quickly.
The coin will have a max supply of two billion, with 50% of this supply allocated to its presale and 30% going to community rewards.
Such rewards will only strengthen WSM's community even further in the long run, helping it to maintain an edge over other new meme coins.
Newcomers can participate in the sale by visiting the official Wall Street Memes website, where 1 WSM costs $0.0337.
Disclaimer: Crypto is a high-risk asset class. This article is provided for informational purposes and does not constitute investment advice. You could lose all of your capital.
---