Telegram ICO May Not Happen
Telegram, an encrypted messaging app, plans to cancel their public initial coin offering (ICO) after raising USD 1.7 billion in two private sales, the Wall Street Journal reports, citing undisclosed sources familiar with the matter.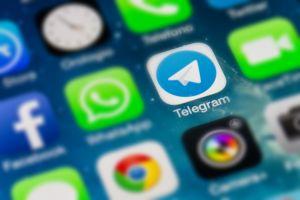 Although one reason may be that the company has raised funds beyond anybody's expectations and that they don't need additional funds, but Spencer Bogart, partner at Blockchain Capital, a venture capital company, is of the opinion that the move would come as securities officials are increasing scrutiny on the crypto market, and a public sale would have made the company more susceptible to regulatory risk.
Bogart wrote in an email to Bloomberg, "From a regulatory perspective, I think a public sale is considerably riskier for Telegram than a private sale. Considering the amounts raised by Telegram via private sale, there's really no need to incur the additional risk of a public sale."
According to previous unsourced reports last December, the company was planning to raise USD 2 billion during its token sale.
Telegram had two rounds of presales in February and March, each raising about USD 850 million from fewer than 200 investors; the March sale had a minimum investment of USD 1 million. As ICOs were hailed as a way to democratize venture investments, Erik Voorhees, CEO of crypto exchange ShapeShift, tweets that Telegram goes against this: "The SEC [the U.S. Securities and Exchange Commission] has created an environment where only the rich (aka "accredited investors") are able to get access to financial deals. The plebeians must stick to the lottery."
The US SEC continues its crackdown on ICOs, having said that tokens sold in ICOs are really securities in disguise, even though they don't represent a stake in the company as a traditional security would; regulators say in most cases investors are hoping to sell their tokens as prices go up, similar to how traditional securities are often used.
---