Suspected USD 330M Crypto Scammer: Set Me Free and I'll Refund Investors
Javier Biosca, a man accused of masterminding a Spanish crypto-themed fraud project believed to be worth over USD 330m, has appeared before a court to deny that he intended to cheat investors out of their funds. He also claimed he would be able to "fix the situation" for investors currently unable to access their stakes "in three or four weeks" – providing he is allowed to walk free from jail.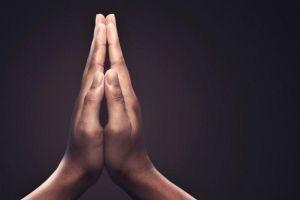 Biosca founded an eponymous company and the Algorithms Group and went missing following widespread allegations of fraud, before a police manhunt led to his arrest in Malaga.
He appeared before a judge from the National Court, Justice Alejandro Abascal, who ordered police to seize not only his passport, but also travel documents belonging to his wife and son. Both Biosca's wife, Paloma Gallardo, and their son have pleaded ignorance of fraudulent activities.
The Algorithms Group had reportedly promised investors weekly returns of up to 25% on their stakes before running into trouble with disgruntled investors and then going missing.
Biosca told the judge that he had never had any intention to deceive investors, and even claimed that the business he was proposing was indeed a profitable one, per Expansion and Confi Legal.
The media outlets said that "legal sources" had told media outlets that Biosca "is willing to collaborate" with prosecutors, and wants to provide access to bank accounts and other evidence that he says will allow him to pay investors back their stakes. However, he added the caveat that in order to provide access, he would need to be released so he could find the information needed – a process that he said would take him "three or four weeks to resolve."
Biosca has been detained at the Alhaurin de la Torre prison in Malaga since his arrest on July 8.
The judge ordered that Gallardo and the couple's son, Sergio Biosca Gallardo, remain free, despite the fact that investigations into their possible involvement are ongoing – although their passports are now in police hands. Prosecutors had asked the court to place the duo in preventive detention.
Biosca and his family face a number of charges, ranging from fraud to money laundering and the misappropriation of funds.
During the hearing, Biosca claimed that he did not know anything about crypto until 2019. He also stated that banks were at fault for the hold-ups in distributing funds to investors, as many had moved to block crypto-related transactions.
He added that he had, in September 2020, traveled to Guinea to look into the possibility of buying a bank with which to make crypto-to-fiat exchanges, but was ultimately unsuccessful in his efforts. Biosca asserted that Gallardo and their son had "no knowledge of cryptocurrencies," and were thus not involved with any of his crypto-related business affairs.
____
Learn more:
- Police Reveal More Details About 'USD 60M' Crypto 'Scam'
- Bank Manager Gut Feeling Helps Her Thwart Crypto Scammers
- Crypto Scammers Now Stalking Dating Apps Like Tinder for Prey
- SEC Readies to Settle with BitConnect Promoters - Judge
- South African 'Exit Scam' Sees Brothers Vanish with USD 3.6B in Bitcoin
- Ledger Hack Saga Continues: Scammers 'Gifting' Fake Hardware Wallets
---