Steady Price Rise Brings XRP Back to Almost Pre-Crash Levels
XRP, the cryptoasset affiliated with California-based fintech company Ripple, appears to finally be catching up after heavy selling brought it down nearly 50% during the two darkest days of March.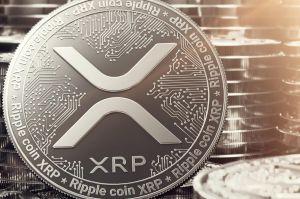 The rise in the price of XRP over the past 4 weeks has now brought the price almost back up to levels seen just before the major crypto market crash on March 12, at close to the USD 0.2 mark, and just above the important 50-day moving average line.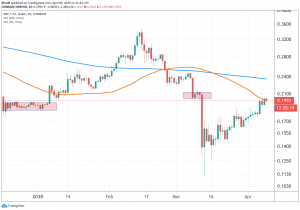 As of press time on Thursday (12:13 PM UTC), XRP was almost unchanged over the past 24 hours, trading at c. USD 0.196 per coin. At the same time, bitcoin (BTC) is down 1%, ethereum (ETH) slipped - 0.4%.
Looking at the weekly gains, XRP also appears to be doing reasonably well with close to a 12% rise over the past 7 days, outperforming bitcoin's almost 9% rise over the same period.
However, the gains come at a time when nearly all major cryptoassets are seeing stellar performance, with double-digit weekly gains up to 24% As a result, XRP remains the weakest performer besides bitcoin in the top 10 over the past 7 days.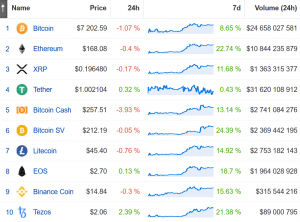 Meanwhile, yesterday, Ripple and Stellar (XLM) Co-founder Jed McCaleb transferred XRP 63.7 million (USD 12.5 million) to his wallet. According to the Twitter account Whale Alert, the transaction was part of a known settlement between Ripple and McCaleb.
---