States Rush to Collect Abandoned Crypto
A bill has been proposed in the New York State Assembly, which would liquidate unclaimed cryptocurrency after the digital assets have been abandoned and transfer them to a state office. However, such legislation comes with many unresolved issues and unanswered questions.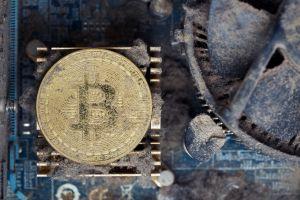 An industry group, the Unclaimed Property Professionals Organization, stated that as more individuals and companies recognize cryptocurrency as legitimate forms of payment, "more unclaimed property issues will likely arise," Roll Call reported.
Here is where the escheatment laws concerned with abandoned property meet the cryptocurrencies. All states have escheatment laws, but only a few states, including Illinois, Colorado, Tennessee and Utah, have adopted a definition of virtual currency as property.
U.S. escheatment laws require people or businesses that hold another person's property, whether tangible or intangible, to transfer that property to the state if it has been abandoned after a dormancy period, which is typically three to five years, after which the state will generally use the profits, "while technically holding the abandoned property in trust in perpetuity until claimed by the owner or the owner's heirs".
Number one concern as is raised by the international law firm Greenberg Traurig partner Marc J. Musyl and his colleagues in their analysis of escheatment laws on blockchain technology, is who is it that actually holds digital assets and how are states able to claim them? Both of these questions remain unanswered by the New York bill, according to Roll Call. Musyl and colleagues have presented a number of issues:
Is the holder of digital assets the cryptocurrency exchange, the online wallet provider, or another form of financial intermediary?
Will a business be considered a holder based on its ability to access and transfer cryptocurrency to a third party?
Owners usually have private keys or passwords required to transfer crypto, so a wallet or an exchange would not be able to transfer the property to the state, and "the state likely could not assert the right to take custody of the property."
Finding owners of a liquidated cryptocurrency is difficult since many owners of currency on a blockchain are anonymous.
How do the states determine when were cryptos abandoned? In the case of the New York bill, for example, it was suggested that "any electronic communication from the "apparent owner" of securities or amounts would be sufficient to toll, or place a stay, on the dormancy period."
Similarly, according to Roll Call, the Eversheds Sutherland law firm wondered how would exchanges transfer digital assets to states, when these don't have the necessary technology to accept and hold it?
The New York bill gives a course of action already undertaken by many states when it comes to abandoned property. Unclaimed virtual currency will be considered abandoned, then transferred to the New York State Comptroller's Office, sold on an established exchange or in another way. Then, the proceeds would be held in the state's abandoned property fund, "and any claimant to such virtual currency shall be entitled only to the proceeds of the sale of such virtual currency by the comptroller", not the value.
However, the firms warned that "any approach that features liquidation could carry legal risks for cryptocurrency holders because the owner could miss out if currencies rise in value".
The expert recommendations and warnings are as follows:
Digital currency industry participants, including exchanges and wallets, should "brace for potential regulatory enforcement actions, audits or litigation based on violations of state unclaimed-property laws," said Musyl and his colleagues.
States are "aggressively enforcing unclaimed-property laws through private auditors working on a contingency basis to identify unclaimed property that has not been reported to the state", while the audits are "often contentious" and the assessments can be in the "millions of dollars", said Eversheds attorneys.
Owners and holders of digital assets should not lose contact, but should be as interactive as possible with each other so that the property wouldn't become dormant, said Kendall L. Houghton, a partner at the law firm of Alston & Bird.
---