South Korean Bitcoin Tax Amendments to Be Unveiled in July
South Korean crypto tax legislation is set for a July rollout. The government appears to have settled on a means of ensuring citizens pay tax on their cryptoasset earnings – and will attempt to tax crypto "like real estate."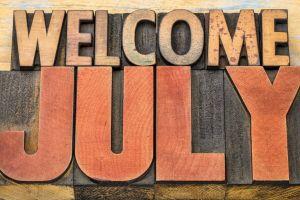 Although it has yet to make a formal announcement on the matter, a number of leading South Korean media outlets say they believe that the nation's Ministry of Strategy and Finance has made up its mind on the matter – and will look to pursue a capital gains tax-based solution.
Per Kookmin Ilbo and Chosun, the ministry, in conjunction with the Ministry of Science and ICT, will make an official announcement requesting tax law amendments next month.
These proposals will then be passed on to the National Assembly, which will next be in session in September. Providing the amendment passes parliament, income tax will be imposed on the profits of cryptocurrency trading as of next year.
The news follows years of wrangling – with Seoul starting its talk of crypto taxation all the way back in December 2017.
Although Seoul has never swerved in its determination to impose taxes, deciding exactly how to tax crypto-related income has proved problematic.
Ministries and regulators have spent months debating the pros and cons of a plan that involves considering income from crypto transactions to be "transferable income," like shares or property.
Other voices in the government, though, were pushing for Seoul to consider crypto earnings to be classifiable as "other income" in income tax law – like interest payments, lottery winnings and dividend payouts.
However, the latest news appears to indicate that the Ministry of Strategy and Finance, which ultimately has the last word on taxation-related issues, has finally made up its mind, choosing the capital gains tax model.
Chosun quotes a National Assembly Budget Office spokesperson as stating that crypto tax would help "prevent tax avoidance using [cryptoassets]" and limit "speculative" market "overheating."
Legal experts cast doubt on the plans, stating that calculating crypto tax payment rates in fiat would be problematic, and enforcement would likely be fraught with difficulties.
__
Learn more:
South Korea Mulls 20% Crypto Tax Plan, Russia Also Wants to Tax Tokens
'Dismayed' Blockchain Startups Excluded from S Korean Tax Support Plan
South Korean Crypto Tax 'Coming Next Year for Traders, Miners & ICOs'
South Korean Gov't May Introduce Capital Gains Tax on Crypto Earnings
---