Sony Co-testing Blockchain Solution for Fans of its Pop Groups
Music giant Sony appears set to take another tentative step into the world of blockchain technology – and could be set to target fans of Japanese pop with new blockchain-powered offerings.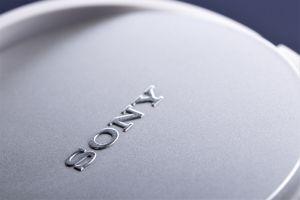 Per Coin Post, Sony's Sony Music Group arm – the business group giant's record label and music distribution business – has struck a partnership deal with Gaudiy, a Japanese blockchain firm that is aiming to tokenize parts of the entertainment sector.
The two companies have reportedly already begun pilot experiments using blockchain technology-powered platforms that will target the fans of so-called idol groups – major Japanese pop (J-pop acts) on the Sony Music Group roster.
Sony Music Group also distributes music for a large number of hugely popular South Korean K-pop idol groups.
The same media outlet stated that Sony Music Entertainment – the international arm of the Sony Music Group subsidiary – owns a large number of intellectual property (IP) titles for manga titles, video games and more, opening the door for further potential collaboration.
Gaudiy has previously sealed collaboration deals with other Japanese entertainment companies, including such as manga giant Shueisha, publisher of the popular Weekly Shonen Jump series, as well as Aniplex, a Sony Music Entertainment-owned anime and music production company, as well as a number of domestic sports teams.
The news comes on the same day as Gaudiy announced it had received a USD 2.9m Series A funding injection. Per TechCrunch Japan, the funding round was underwritten by Strive, a Tokyo-based investor in internet and mobile companies.
The company said it was developing a series of fan-centric offerings that will promote mutually beneficial relationships between IP developers and rights-holders and fans.
Earlier this year, Sony announced it was developing a common database platform that makes use of blockchain technology as part of a new Mobility-as-a-Service (MaaS) offering.
Back in 2018, the business group claimed that it was working on a blockchain-powered rights management platform for digital content.
___
Learn more:
SKE48 Splash: Japan's First J-pop NFTs Sell Out 'Instantly'
Sony Just Proved That It Is Interested in Security Tokens
Award-winning DJ RAC Spins Crypto Tune with His Own Ethereum Token
Japanese Football Megastar Keisuke Honda Launches His Own Crypto Token
---