Solana Full Service Expected Soon, SOL Recovering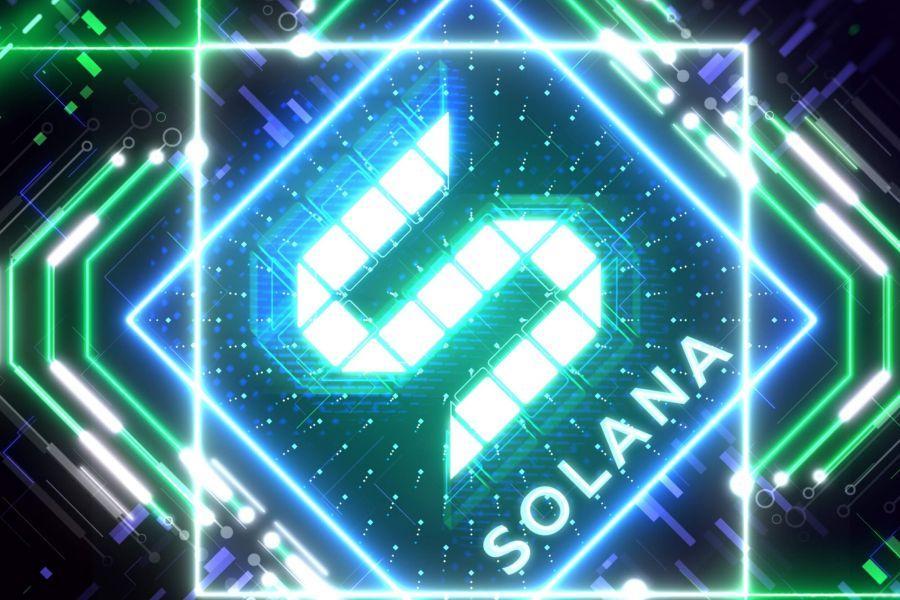 Following the issues faced by Solana that caused an outage and the network to go offline, the service is expected to return in hours' time, and the network's SOL coin has started to recover.
At 8:16 UTC, the 7th coin by market capitalization, SOL, was down 2.5% in a day, and 6% in a week, trading at around USD 163. Between its highest point on September 14 and the lowest reached at the start of September 15, SOL had dropped 14%. It has since then recovered nearly 9%.
SOL price chart: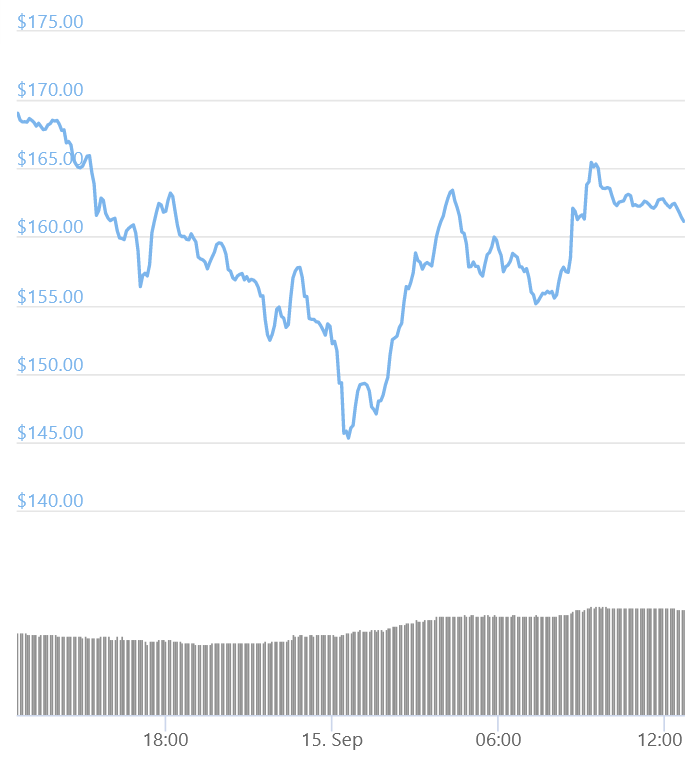 Solana validators have successfully restarted its Mainnet Beta after nearly a day of downtime, expecting block explorers, dapps (decentralized applications), and supporting systems to recover within hours, followed by the restoration of full functionality, the team said.
Solana Status Twitter account announced yesterday that Solana's mainnet, which is still in beta mode, was experiencing "intermittent instability," and that "resource exhaustion in the network is causing a denial of service."
They came back with more information, stating that the mainnet beta saw a massive increase in transaction load, which "flooded" the transaction processing queue. That resulted in the lack of prioritization of network-critical messaging, which then caused the network to start forking.
"This forking led to excessive memory consumption, causing some nodes to go offline," with engineers unable to stabilize the network, due to which the validators decided to restart the network. The validator community members also commented during the process how quickly they were able to organize.
Solana, which has a total value locked of USD 11.05bn, reported "intermittent performance degradation" in early September as well, which lasted for an hour.
"We're still in the early days of building fast, scalable blockchains. Issues can happen," commented Emin Gün Sirer, the CEO of Ava Labs, while the CEO of Solana Labs Anatoly Yakovenko tweeted: "better now than when its a billion users." He also stated that the issue was caused by bot trading.
Still, other commenters said that many SOL holders had sold some or all their stash during the downtime, others say they plan to sell despite the team coming back with a fix, while there are also those who claim they resisted selling.
As is expected, any time the team behind a project intervenes in any major manner during the time of crisis or otherwise, the question of centralization vs. decentralization is raised. There were those who criticized the project, stating that the team shut the network down by themselves, adding that it's 100% centralized. Some added that to get high speed and low fees, decentralization has to be sacrificed.
The supporters, however, argue that the team had to wait for the validators to upgrade and complete the restart.
Another point brought into question is decentralized finance (DeFi) projects on Solana, and whether they would face any issues, specifically if users get liquidated.
Meanwhile, software developer and engineer Hudson Jameson, comparing this Solana incident to an attack on Ethereum (ETH) in 2016, stated that both were denial-of-service (DoS) attacks - but that "Ethereum blocks never stopped producing during the attacks because of our multi-client design decisions. Solana is literally having to do a network restart," he said.
In either case, Ethereum scaling platform Arbitrum also experienced downtime for less than an hour yesterday, stating that the funds were never at risk, and emphasizing that this was not a network, but a Sequencer outage. They also cautioned users that further outages were possible. "The root cause of the downtime was a bug causing the Sequencer to get stuck when it received a very large burst of transactions in a short period of time. The issue has been identified and a fix has been deployed," said the Offchain Labs team.
As a cherry on the network pie, somebody tried to attack Ethereum yesterday, but was unsuccessful. Developer Marius Van Der Wijden tweeted that a small percentage of Nethermind nodes were switching to an invalid chain, but they have since re-joined the correct chain. "Another great demonstration of how client diversity makes Ethereum stronger," he commented.
___
Learn more:
- Decentralization in Crypto Is a Hard to Measure Ideal
- Ethereum Alternative Solana Almost Doubles In a Week, Flips XRP

- Ethereum, Solana, Polygon & Co Form A New Hot Market Of Blockchains
- Power Ledger Migrates to Solana But Keeps Its Token On Ethereum
---