Social Media Influences Bitcoin Price, Research Shows
The value of Bitcoin may be manipulated by public sentiment from social media, new research shows. A four-university team, led by professor Feng Mai of Stevens School of Business, found that not only do comments influence the price, but some commenters can even carry up to ten times the weight of others.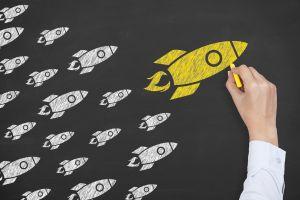 Professor Feng Mai was working with University of Cincinnati, Dickinson College and Ivey Business School, collecting two years' worth of posts from the Bitcointalk forum, as well as two months' worth of data from Twitter.
"Any changes in Bitcoin's price are obviously going to affect the sentiment around it, so we needed to factor in those influences as well," Mai was quoted as saying on the website of Stevens School of Business.
The results of this research were recently published in the Journal of Management Information Systems, and show that "periods of increasingly positive social media commentary do in fact influence the rising price of Bitcoin significantly." But the voice of those who do not regularly talk about Bitcoin, instead taking the time to comment infrequently, is what is actually moving the price. On the other hand, users who are very active did not move Bitcoin's price much at all.
"This was a big finding, and it does seem to prove that people are trusting the silent majority much more, perhaps because they do not seem to have an agenda," Mai said for the Stevens article, adding, "It's also true that, by following the infrequent posters' comments, you get a much more accurate prediction of Bitcoin's price over time, and this is useful for investors and potential investors to know."
The team hopes to investigate blockchain technology and its relationship with social media soon as well.
Meanwhile, the U.S. Commodity Futures Trading Commission has already urged customers to avoid buying tokens based on tips shared on social media. Moreover, anyone who promotes an initial coin offering (ICO) in exchange for compensation tied to the sale may be breaking the law if they don't first register with the regulator, Richard Levin, Denver-based chair of fintech and regulation practice at law firm Polsinelli PC, told Bloomberg in a recent interview.
Also, as reported, John McAfee, a self proclaimed "crypto visionary" and software tycoon, said he will stop recommending ICOs because of unspecified "threats" from the U.S. Securities and Exchange Commission.
---