Shiba Inu (SHIB) Wants to Do Battle with Axie Infinity (AXS) - Uwerx (WERX) has its Own Niche
Disclaimer: The text below is a press release that is not part of Cryptonews.com editorial content.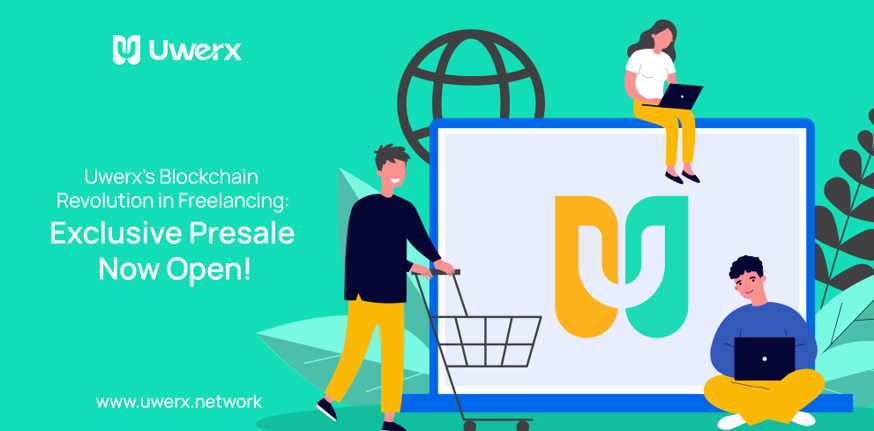 Shiba Inu (SHIB) developers are stepping up their game with recent plans to target the top crypto trends in n NFTs, play-to-earn gaming, and the metaverse.
The project will have to battle with blockchain gaming platforms like Axie Infinity (AXS). Uwerx (WERX) investors don't have to worry about crypto competition as the project is a first mover with a platform for freelance workers that leverages the digital ledger.
Uwerx (WERX) Can Gain before the Metaverse
Uwerx is a protocol currently in presale that can see big gains long before the metaverse catches a big adoption. Uwerx has all the elements that have seen other coins surge in the past: largely unknown, ready for exchange listings, secure, disruptive, and with a growing market.
Uwerx is looking to disrupt the freelance worker market with a blockchain platform. The gig economy is a fast-growing sector after the pandemic led to an increase in remote working, and Uwerx aims to take advantage of this.
Uwerx was recently audited successfully by InterFi Network and SolidProof and there is a lock-up period of 25 years after the presale concludes, so investors know that this is a serious project. The digital ledger system that Uwerx has will provide fundamental advantages to employers and workers.
We strongly believe this could be an opportunity to get into a future blue-chip cryptocurrency at an extremely good price. Especially with the renouncement of contracts tabled in for when the project is ready to be launched on centralized exchanges.
Shiba Inu (SHIB) Looks to New Products for a Revival
Shiba Inu (SHIB) was a big gainer in 2021 as the project gained meme coin volume from the Dogecoin hype. The crypto bear market has put an end to the crazy days of overvaluations and projects will have to see real development to attract capital. Shiba Inu (SHIB) is moving ahead with new developments and could see new investors with its Shibaverse and Shibarium updates.
Shiba Inu's (SHIB) project lead recently tweeted that the project was 'playing 3D chess'. That is a fair comment because many projects and investors are waiting for the glory days to return in coins that have no utility and are slipping out of contention.
Shiba Inu (SHIB) has been focused on the release of Shibarium, which adds Layer 2 scaling to the project and will reduce fees. Shiba Inu's (SHIB) developers are also aware of the current market trends in NFTs, metaverse, and P2E gaming. That could bring success with the Shiba verse in the years ahead.
Axie Infinity (AXS) Still Seeing Lower User Numbers
Axie Infinity (AXS) has continued to see a drop in its daily user base to around 100k active wallets per day. The project previously saw a high of 2.3 million users at the peak of the P2E craze, but a drop in the token's price and in NFT values has hurt Axie Infinity (AXS).
The token price of Axie Infinity (AXS) collapsed from $160 to around $6 but rebounded to around $12 in early 2023; currently trading at $7.75.
The problem for Axie Infinity (AXS) is that more competition is arriving in the sector, and they may lose favor. The project has also lost investors' after a huge $600 million hack of the Ronin Network that hosts the Axie game.
Developer Sky Mavis has since been moving to expand its presence in the esports community. Axie Infinity (AXS) also understands a need to expand its reach and not rely on the old success of the Axie Infinity (AXS) game.
The move towards esports could add a whole new community, however, some esports community is a little skeptical of blockchain after the recent bear market.
Given all the uncertainty, we would lean more towards investing into Uwerx. Simply due to the fact that it is tied to the freelance industry, an industry that has shown growth even during times of adversity.
Take a look and get in on the presale at $0.0075 by following the links below and benefit from a 25% purchase bonus:
Presale: invest.uwerx.network
Telegram: https://t.me/uwerx_network
Twitter: https://twitter.com/uwerx_network
Website: https://www.uwerx.network/
---