Axie Infinity Price is Going to Zero and Holders are Jumping Ship to This New Viral Meme Coin – How to Buy Early?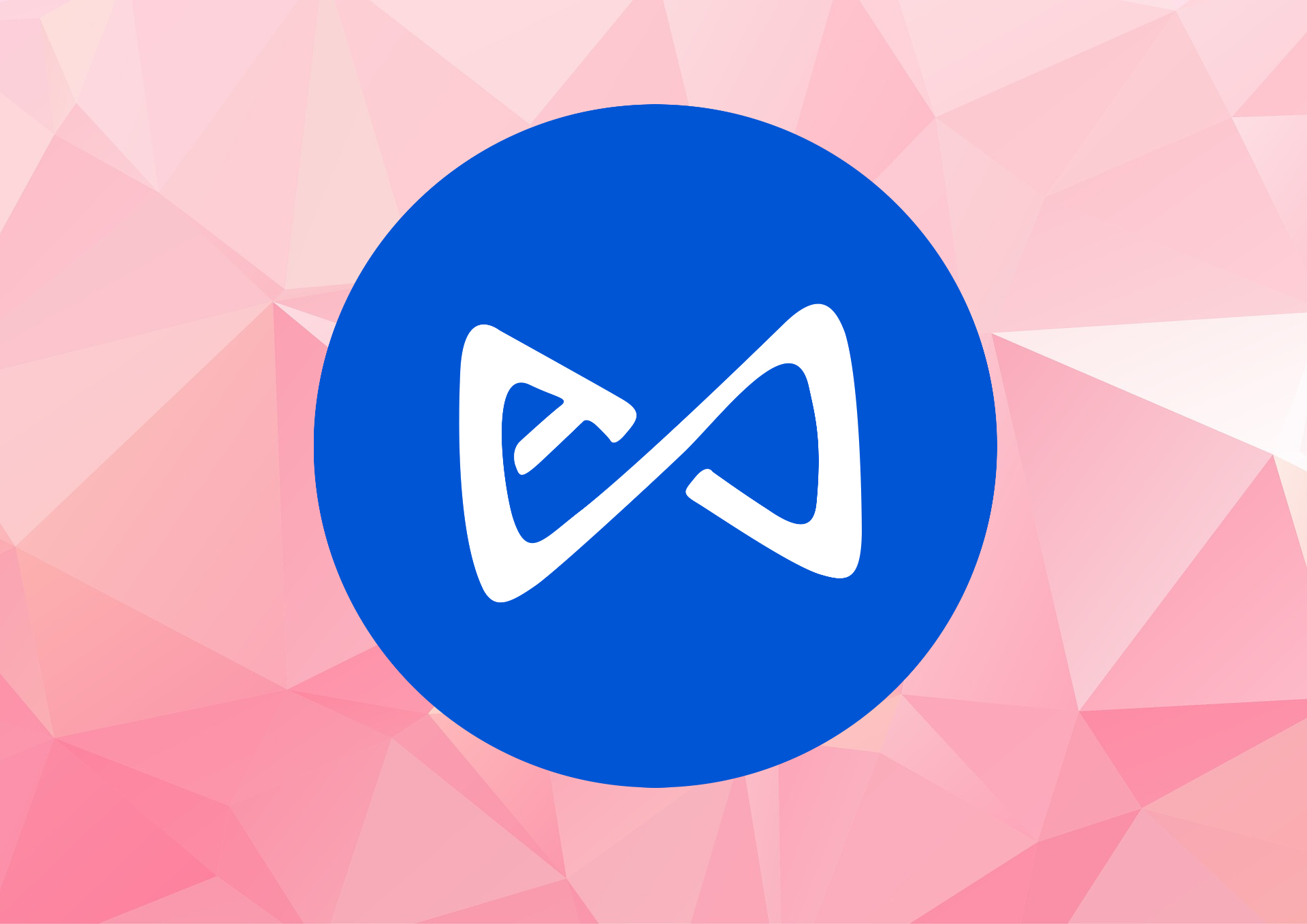 As the play-to-earn gaming sector continues to buzz, Axie Infinity's AXS token recently faced a pivotal moment with a massive $156 million token unlock on April 23.
Despite recent losses, AXS maintains its position as the third-largest cryptocurrency in the gaming sector.
With the broader market downturn and the recent unlock, investors are now keenly observing the potential impacts on AXS price trends moving forward.
Axie Infinity (AXS) Price Analysis
AXS is currently trading at $7.79 (a 24-hour change of -1.64%).
This comes following a continual bleed out, with price action trapped within a bearish pendant pattern that has so far seen AXS tumble -8% in April alone.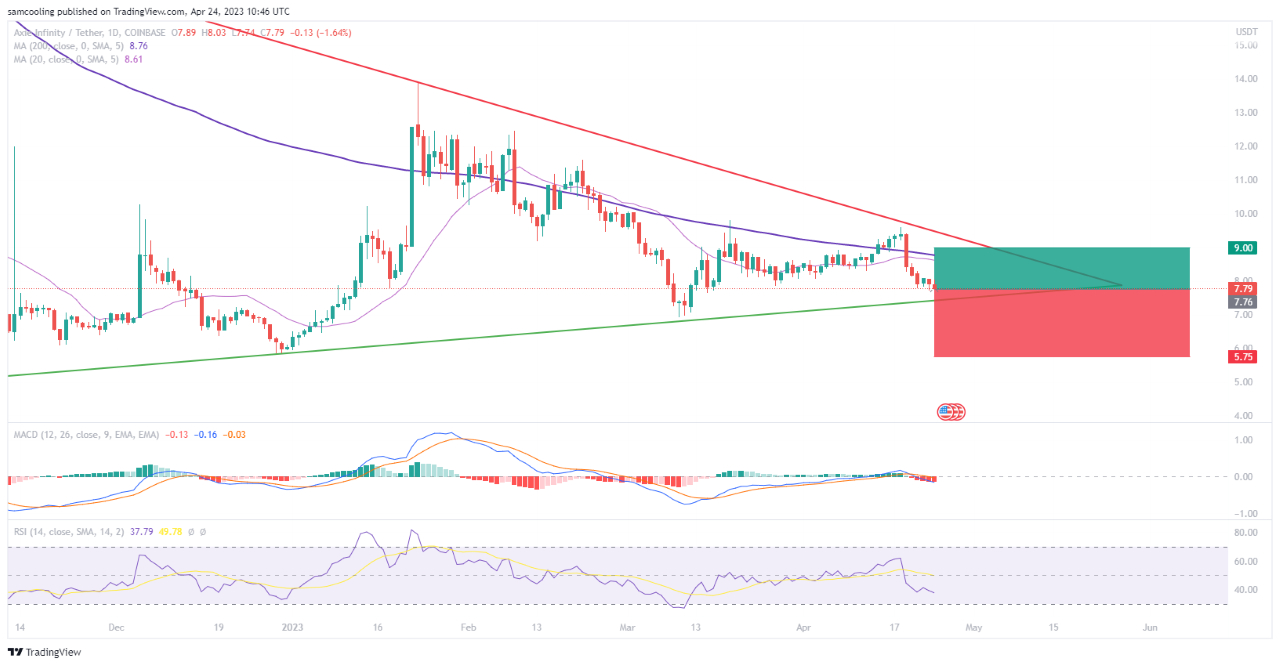 With a suppressive price ceiling forming around a descending resistance level formed by the overhead 20 and 200-Day MAs - things are looking bleak for this GameFi favorite.
Despite the fact that the RSI has cooled off to an oversold 37, the MACD continues to spotlight bearish divergence at -0.13.
Upside targeting is limited but could see a short time frame bounce back to test resistance levels around $9 (a potential +16% leap).
However, if sell pressure and unlocks keep pushing price action downwards, then it is likely AXS will fall to a lower support level at $5.57 (a -25% capitulation).
Overall, Axie's bleak outlook gives AXS a 0.62 risk: reward ratio - a troubled entry threatened by significant downside risk.
With such turbulent downside price action, many are using this downtick in the market to identify and invest in promising prospects ahead of the next bull run.
Best April Presale: Love Hate Inu (LHINU)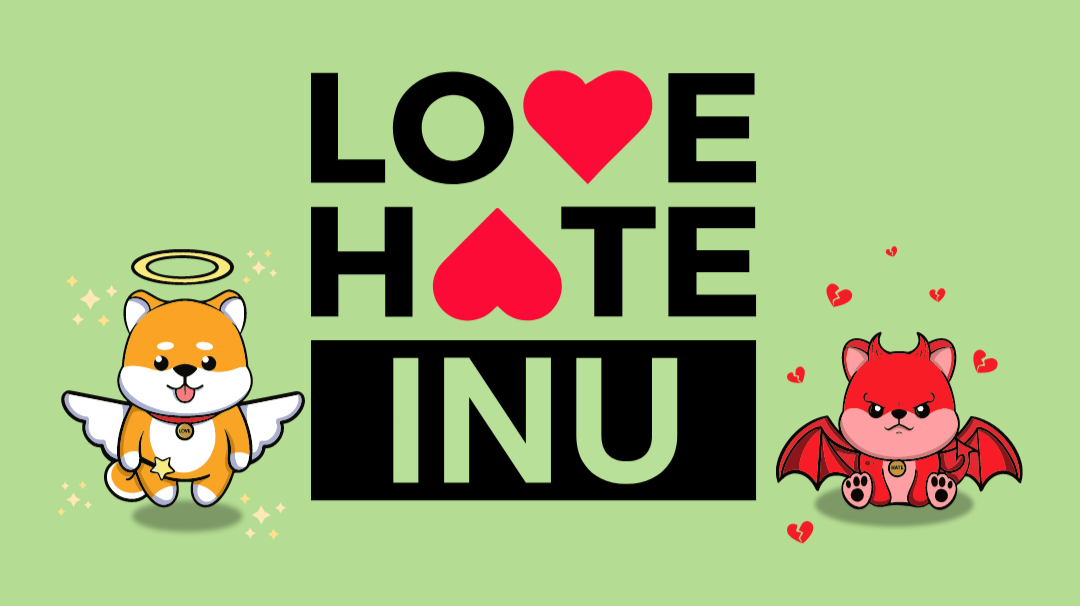 Introducing Love Hate Inu (LHINU) - a rising meme coin with a twist.
As Axie Infinity price wavers, it's the perfect time to explore alternative investments like Love Hate Inu (LHINU), a rapidly growing meme coin.
LHINU has quickly gained popularity and its fundraise has soared to $5.8 million, thanks to its unique Vote-2-Earn platform which merges meme coin tokenomics with blockchain-based voting.
Love Hate Inu: Transforming Blockchain Voting and the Survey Industry
The secret to LHINU's success lies in its innovative Vote-2-Earn system, which capitalizes on social media virality by engaging online communities in polarizing debates.
Users can stake LHINU tokens to participate in polls on popular topics and issues, earning LHINU tokens as they vote.
Love Hate Inu's platform guarantees secure and transparent voting, preventing spam and manipulation.
With smart contracts and KYC securing the staking mechanism, the voting process is both verifiable and anonymous.
This positions LHINU to revolutionize the $3.2 billion survey industry with Web3 technology.
Seize the Investment Opportunity in LHINU: Embrace the Exciting Ride!
LHINU's unique use of blockchain technology offers unparalleled security and community trust in voting, driving massive growth in the LHINU ecosystem by providing valuable data to major advertisers and marketers.
Set apart from other meme coins by its distinctive utility, Love Hate Inu has the potential to become the next Dogecoin or Shiba Inu.
Don't miss this extraordinary opportunity to join the Love Hate Inu movement.
Secure your LHINU tokens now and get ready for an exhilarating adventure ahead!
Noteworthy News: Love Hate Inu Appoints Meme Coin Expert Carl Dawkins as CEO
Love Hate Inu recently appointed Carl Dawkins, renowned for his success with Tamadoge, as CEO after raising $3 million in just over three weeks.
Dawkins, a well-known figure in the meme coin realm, has a proven track record with Tamadoge (TAMA), a successful meme-themed gaming platform.
TAMA token saw a staggering 1,629% gain from its initial presale price, and Dawkins aims to replicate that success with $LHINU.
LHINU CEO Dawkins will speak in a Twitter space tonight (24 April) at 6pm (BST).
Love Hate Inu: A Fair and Transparent Voting System
Dawkins emphasizes the importance of fairness and transparency with Love Hate Inu, setting it apart from other projects.
He explains that Love Hate Inu's goal is to bring legitimacy to online voting through Web3 technology, while also engaging the community through its meme coin appeal.
With $6 million raised in just over three weeks, Love Hate Inu is gaining significant momentum.
Some analysts believe it could be the next Dogecoin or Shiba Inu.
Unlike Shiba Inu, Love Hate Inu is designed from the ground up for a real-world use case as a survey and polling platform, aiming to capture a substantial portion of the $3.2 billion industry.
This combination of blockchain technology and meme coin branding has the potential to make participating in this presale one of the smartest investment decisions of the year.
How to Invest in LHINU Presale?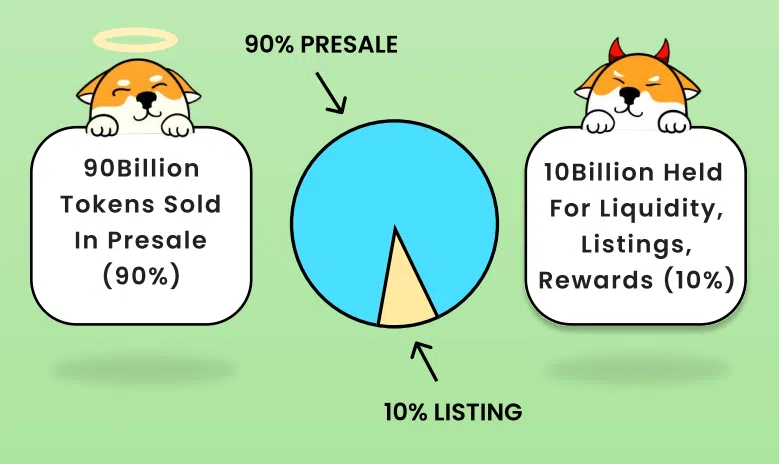 To participate in the Love Hate Inu presale and buy LHINU tokens, follow these steps:
Love Hate Inu (LHINU) Purchase Guide:
1. Create a crypto wallet, such as MetaMask or Wallet Connect.
2. Purchase Ethereum (ETH) or Tether (USDT) on a crypto exchange.
3. Send the purchased tokens to your wallet.
4. Visit the Love Hate Inu presale website and connect your wallet.
5. Choose to purchase LHINU with either ETH or USDT.
6. Enter the desired purchase amount and complete the transaction.
7. Claim your LHINU tokens once the presale ends.
With just ten days left before the next price increase, don't miss your chance to invest in the most lucrative presale of 2023.
Disclaimer: Cryptocurrency projects endorsed in this article are not the financial advice of the publishing author or publication - cryptocurrencies are highly volatile investments with considerable risk, always do your own research.
---