Shiba Inu Price Prediction as Shibarium Launch Approaches – $1 SHIB Incoming?
Disclosure: Crypto is a high-risk asset class. This article is provided for informational purposes and does not constitute investment advice. By using this website, you agree to our terms and conditions. We may utilise affiliate links within our content, and receive commission.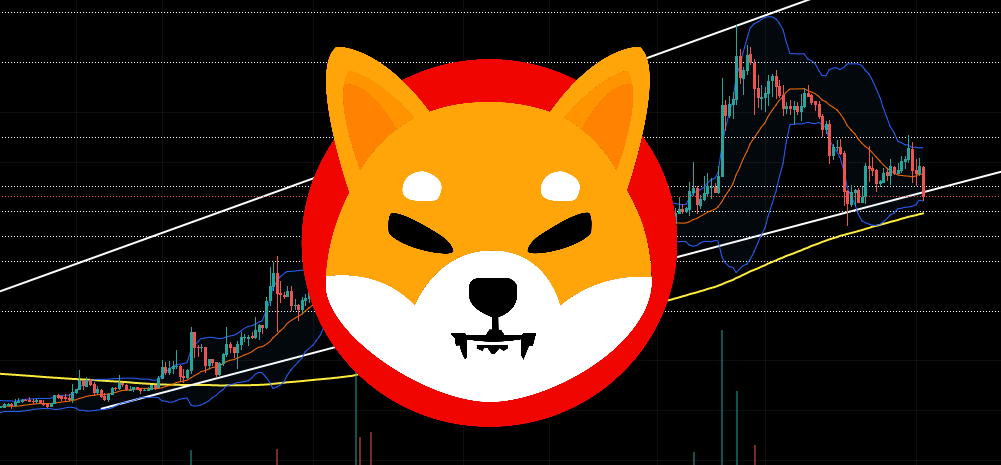 Shiba Inu (SHIB) is on a make-or-break collision course with the 200-Day MA. Will SHIB burst or bounce ahead of the Shibarium launch?
Markets are on edge as Shiba Inu (SHIB) begins a make-or-break test of steadfast 200-day MA. Could the launch of Shibarium save SHIB's fledging rally?
Yesterday's analysis focused on the critical collision course between price levels and the rising 200-day MA. This follows a retracement pattern predicted last week following rejection at $0.00001500.
I can confirm the vital test of the 200-day MA is currently taking place. A bounce here could see Shibarium drive SHIB to new heights. With bull confidence boosted by the highly anticipated burn mechanism.
This is now the ninth day of localized retracement, with prices currently trading astride the 200-day MA at $0.00001220.
That marks a daily change of -2.17% as bulls continue to fight for support around $0.00001250.
Attempted consolidation at this level over the weekend has found legs from the rising 200-day MA – highlighting the importance of this test.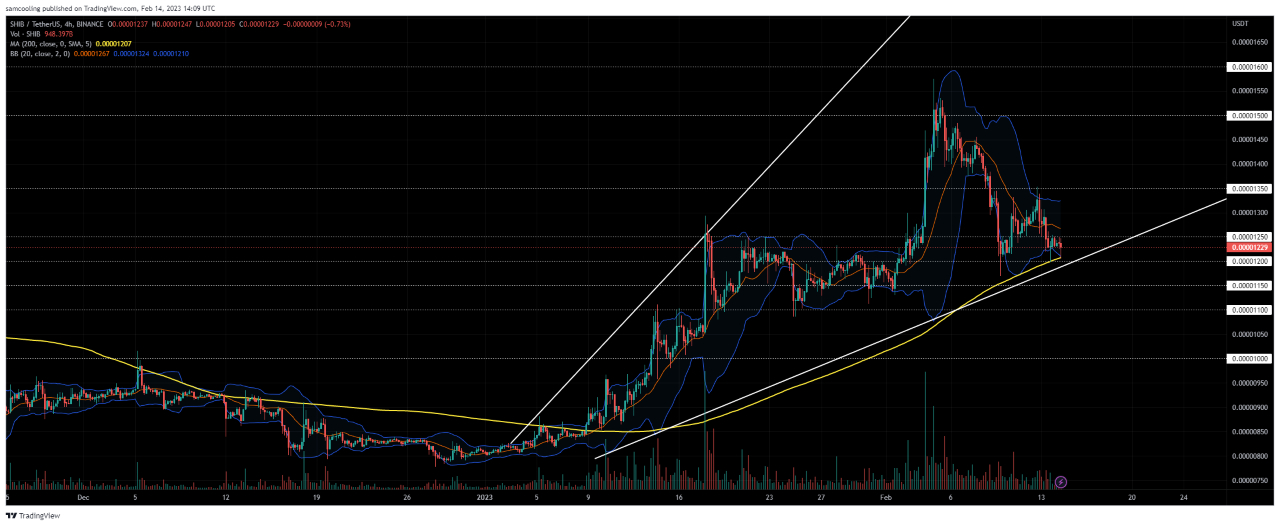 Price levels are still sat above more obvious local support at $0.00001150 – $0.00001200.
Shiba Inu (SHIB) On-Chain: Could Shiba Inu sell pressure be over?
Price action remains poised as traders sit waiting for a decisive signal from the make-or-break test.
Looking at SHIB's indicators, signals are more clouded today.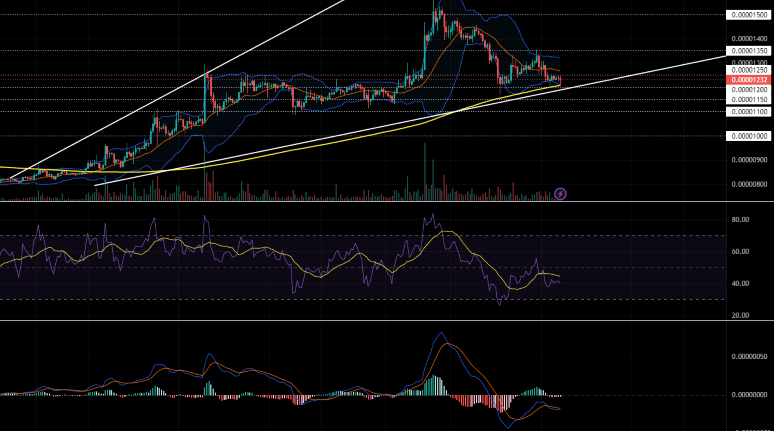 The RSI 14 shows increasing bullish divergence at 38.5 – as SHIB continues to move into oversold territory. Notably, the RSI hasn't topped out since February 4 – marking a 9-day cooldown on the RSI.
This paints an interesting on-chain picture – illuminating the flow of SHIB off exchanges.
Net Transfer Volume has steadily decreased throughout February.
This follows a huge spike on January 9, which saw coins rushing onto exchanges ready to sell as prices rose. The sell-off likely occurred in the last week of January when prices met resistance at $0.00001500.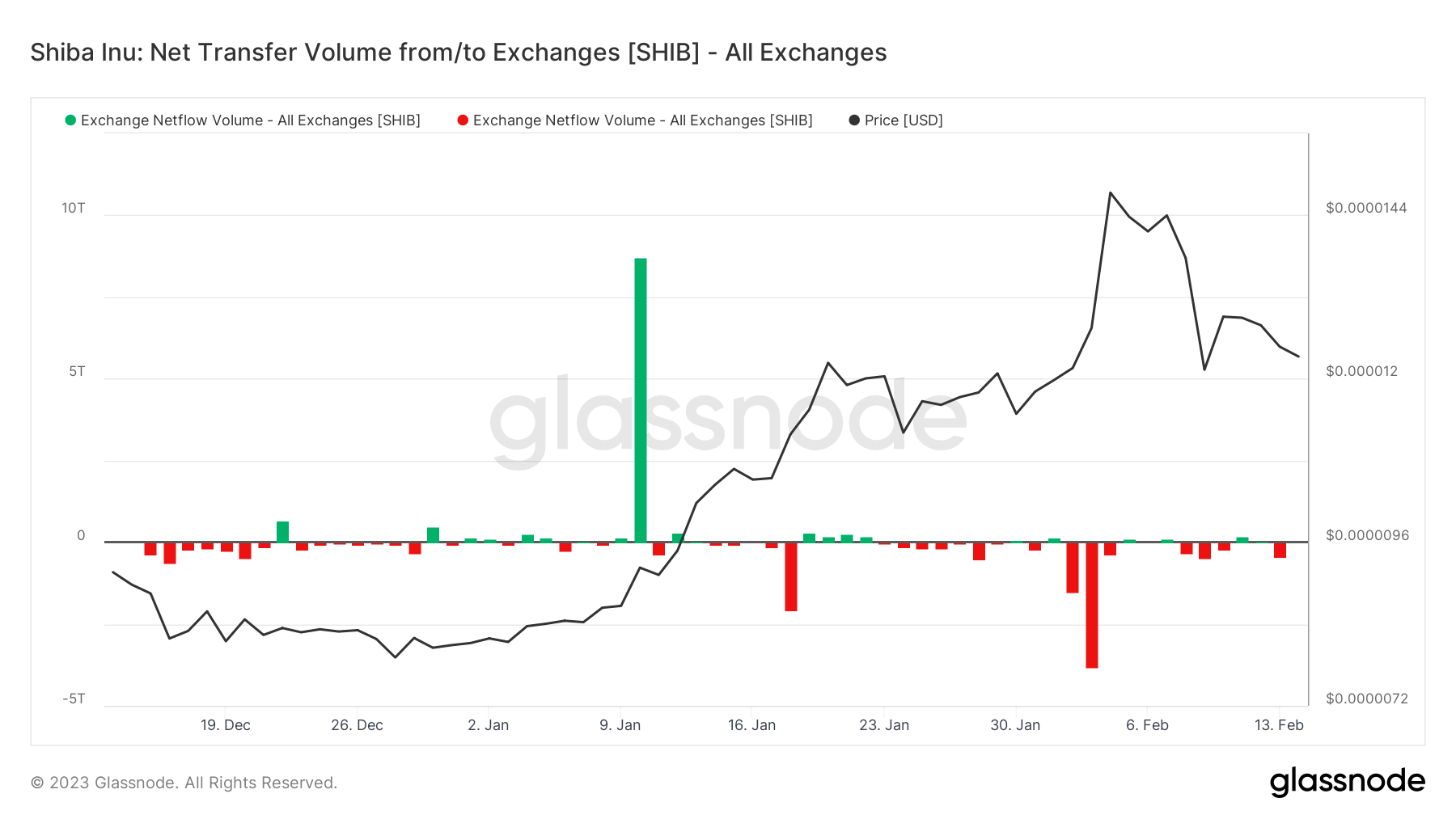 Most likely, this was profit-taking by long-term holders after a difficult crypto winter. Suggesting the worst of ongoing sell-pressure has passed – meaning a bounce off the 200 Day MA could see skyrocket velocity upwards.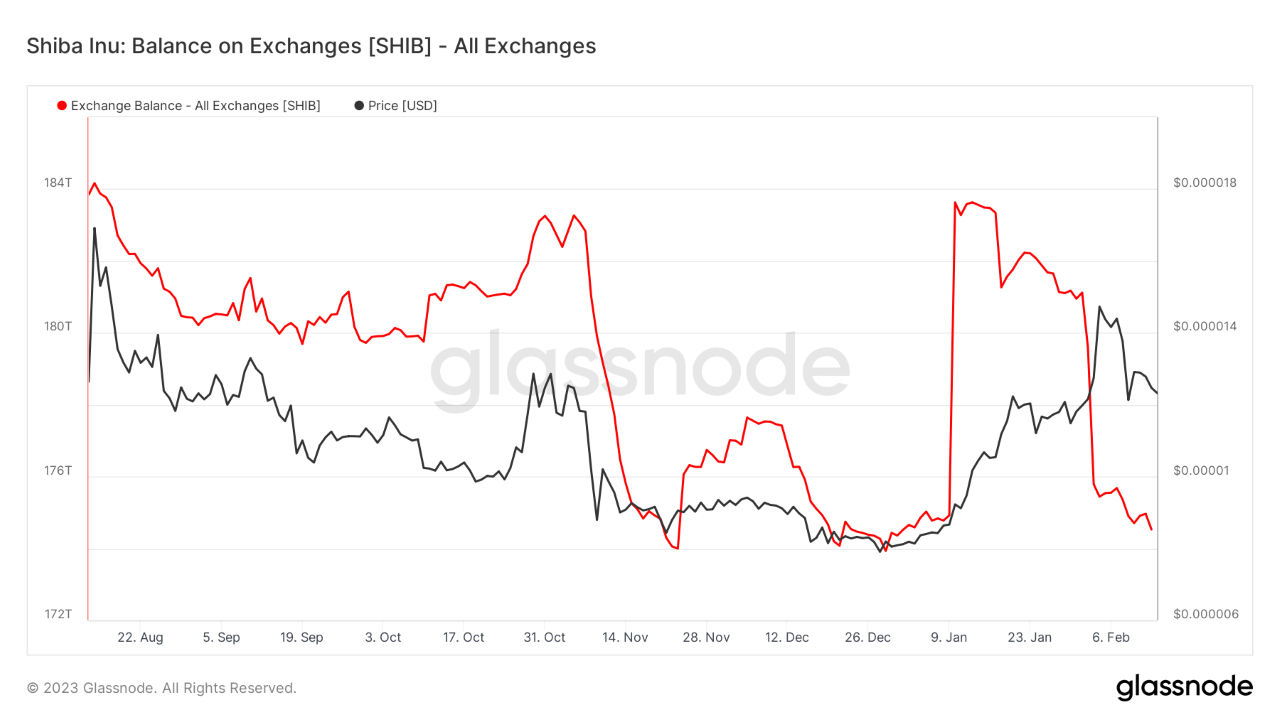 The bullish on-chain sentiment is reinforced when we look at the Balance of Exchanges. February has seen a -5.4% reduction in on-exchange balances of SHIB.
This signals that supply is being accumulated and removed from exchanges, likely ahead of the Shibarium launch this week.
A glance at the MACD shows -0.00000002 – the mildest bearish divergence. This is negligible, and reflects the support test astride the 200-Day MA.
How high could Shiba Inu (SHIB) go?
Our current upside potential is a conservative $0.00001500 (+22.25%). Upside potential seems poised to go beyond this level if prices do bounce. This is because of reduced sell-pressure on exchanges and the Shibarium news.
The downside risk of breakdown here is limited, with likely drops to previous support at $0.00001150 (-6.28%).
SHIB's current Risk: Reward ratio is 3.55 – a very attractive entry – characterized by limited downside risk.
But why is Shiba Inu (SHIB) rallying?
In yesterday's Shiba Inu price analysis, it was highlighted that Shiba Inu's burnrate has surged 1,000% in hours.
The huge uptick in burn rate has led some analysts to suggest there is a big comeback in the market inbound.
---