Shiba Inu, Dogecoin, And Pugglit Inu: Meme Coins Expected To Gain Momentum Again
Disclaimer: The text below is an advertorial article that is not part of Cryptonews.com editorial content.
Despite the recent cryptocurrency market crash, the crypto industry will continue to hold massive potential throughout 2022. Sifting through viable buy options is challenging, and the meme coins universe adds an extra layer of complexity.
Meme coins are crypto's funny and friendly side. It can be challenging to understand these digital assets, and adding jokes and humour to the mix can give the impression that they aren't serious investments. However, it's not always the case.
Market trends may drive several meme coins upward, including Shiba Inu (SHIB), Dogecoin (DOGE), and Pugglit Inu (PUGT), in the second half of 2022. These digital assets appear to be in excellent shape heading into the year's second half.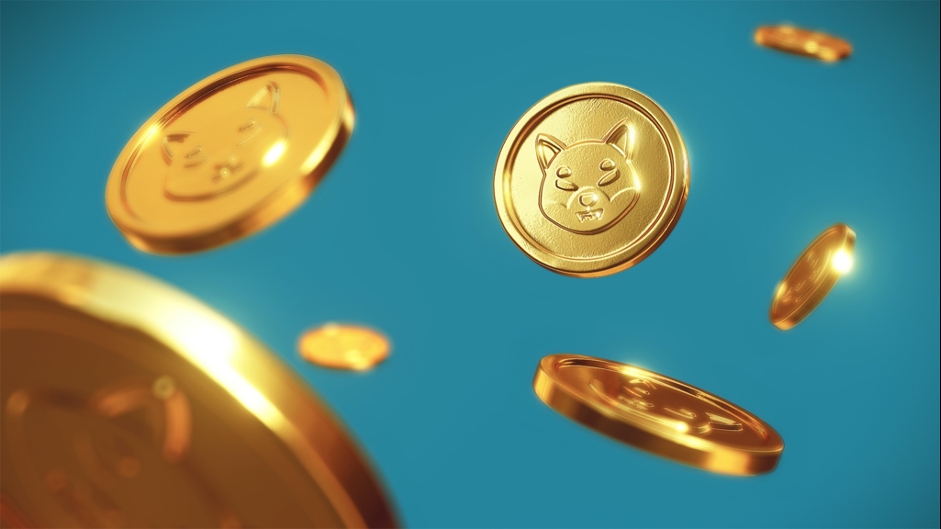 Shiba Inu (SHIB) - The Of The Most Popular Meme Coins
Shiba Inu (SHIB) will certainly be present in any meme coin resurgence. Despite criticism from crypto analysts, Shiba Inu means something to the meme coin community.
The Metaverse is yet another spark working in Shiba Inu's favour. In the SHIB metaverse, the token can now be used to purchase land. Owners are now exposed to opportunities that weren't previously available, which is a promising development for the cryptocurrency market.
The SHIB Metaverse provides digital land parcels from which owners can earn passive income, much like other Metaverse projects. Shiba Inu will, therefore, be quite popular when cryptocurrency prices rebound later this year.
Dogecoin (DOGE) - The Profitable Meme Coin
The most popular meme coin remains Dogecoin (DOGE). It's no secret that its creators intended it to be a joke; because of this, many analysts believe Dogecoin will always be a joke.
The same argument persists: Dogecoin lacks utility. Crypto enthusiasts will continue to view Dogecoin as a joke until it has good use cases.
However, the luxury fashion industry is one area where Dogecoin is starting to establish actual utility. The revelation that Gucci by Kering will soon accept Dogecoin as payment in its retail settings is significant for the coin. DOGE would have a strong catalyst on its side if this alliance were effective.
As a result, Dogecoin is establishing practical use cases for its coin by collaborating with Gucci. Such use cases are the quickest route forward if cryptocurrency begins to wrestle market share from fiat currency.
Furthermore, the naturally progressive fashion business offers Dogecoin a colossal market opportunity. The collaboration may indicate that other fashion labels may soon follow suit and start to accept DOGE in their retail outlets.
What Is PugglitInu (PUGT)?
PugglitInu (PUGT) is a new Binance Smart Chain-based (BSC) meme coin set to revolutionise the Decentralised Finance (DeFi) world.
Governed by a community of enthusiastic members, Pugglit Inu is quickly becoming one of the top meme coins, thanks to suggestions and ideas from the community. To possess governance privileges, community members must hold PUGT, the platform's utility token. PUGT also sponsors the project's decentralisation using rewards linked to user transactions through decentralised wallets.
PugglitInu features a token swap/exchange system where different asset holders can exchange/transfer various tokens from one blockchain network to another.
Holders of PugglitInu can quickly and efficiently facilitate transactions with other tokens since it will launch on BSC. Additionally, there will be countless use cases for the swap and exchange program, which the developers intend to harness and expand over time.
Furthermore, Pugglit Swap is intended to integrate existing traditional fiat currencies on the DeFi system and upcoming ones. The swap system will be designed to continue to be reliable and effective even for coins that haven't yet been created.
Also, members who stake assets will earn PUGT as compensation for their contributions and holdings in the liquidity pools. The platform will feature a Pugglit wallet which will support multiple tokens. With the wallet designed to hold several kinds of tokens, you may buy, sell, retrieve, and swap your assets using a single wallet. Most significantly, you have control over your wallet, which is both accessible and secure.
Final Thoughts
There is no doubt that meme coins are popular. They also have a lot of growth potential and can quickly make you a fortune. Yet, finding the ideal asset might be complex.
Consider Shiba Inu (SHIB), Dogecoin (DOGE), and PugglitInu (PUGT) if you're looking to diversify your cryptocurrency portfolio. Pugglit Inu will offer various use cases after its launch and, as a result, provide several prospects for growth.
PugglitInu (PUGT)
Presale: https://pug.pugglitinu.com
Website: http://pugglitinu.com/
Telegram: https://t.me/PugglitInuOfficial
---