Shiba Inu Coin Burning Out, Golden Inu's ICO Token To Explode in 2 Days
Disclaimer: The text below is an advertorial article that is not part of Cryptonews.com editorial content.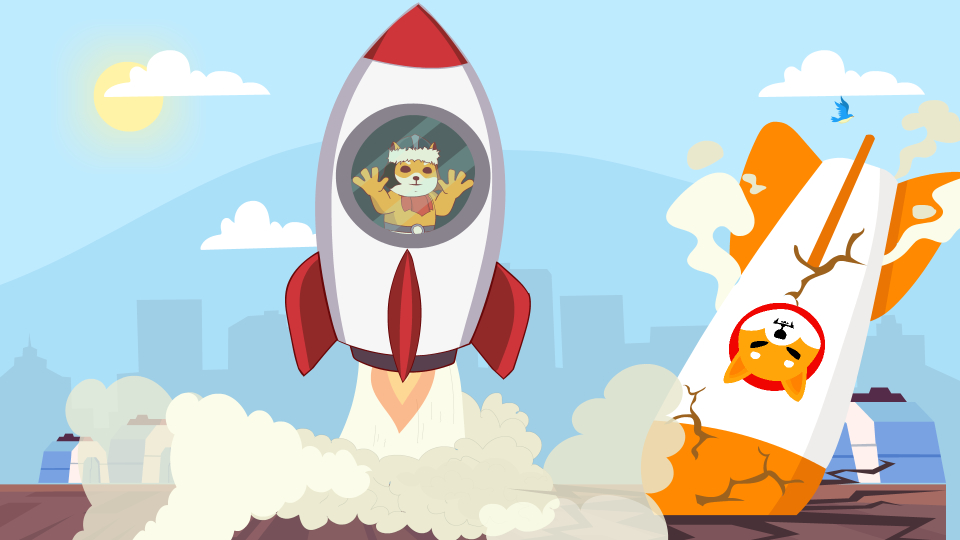 Are you ready to witness a seismic shift in the crypto landscape? As Shiba Inu has burned out and is going downhill, Golden Inu is all set to seize the opportunity in two days and skyrocket, making people millionaires. (Hopefully)
Read on to discover how this Shiba Inu Killer plans to take the market by storm. Let's get right into it.
The Rise and Fall of Shiba Inu
Shiba Inu, a meme coin that once took the crypto world by storm, seems to be losing momentum. The coin, which made many early investors millionaires, is now experiencing a significant downturn. The reasons behind this downturn are varied, with market volatility and shifting investor sentiment playing a significant role. As the value of Shiba Inu continues to plummet, traders are looking for new opportunities to invest their capital.
Shiba Inu was created in August 2020, inspired by Dogecoin. The token took the crypto world by storm, especially when listed on major exchanges like Binance, Huobi, and FTX. The coin's popularity skyrocketed when Elon Musk, the CEO of Tesla, mentioned it in his tweets. However, the hype around Shiba Inu seems to be fading, and the coin is currently experiencing a significant downturn.
Golden Inu Rising to the Occasion
As a new Memecoin project in the crypto space, Golden Inu is ready to appear officially once again. It is an innovative Ethereum-based token rapidly gaining attention in the crypto space and it's being called the "Shiba Inu Killer." This ERC-20 token, which is part of a dual-blockchain ecosystem, connects the Golden Inu ecosystem with both the Ethereum-Blockchain and Binance-Chain users for enhanced interoperability.
Golden Inu shares some similarities with Shiba Inu. Both are popular meme coins, and both have a strong community of supporters. However, Golden Inu stands out with its unique features and ambitious roadmap. If Golden Inu follows the trajectory of Shiba Inu, any investor could become a millionaire in 2023 from joining in on their current presale.
The big difference between the two, Shiba Inu is an old dog that can't seem to learn new tricks. It's already reached an All-Time High that's unlikely to repeat.
On the other hand, the new ERC-20 version of the $Golden token is not even publicly traded yet. Investors buying now are early on a wave, that's far from crested. Today's buyers of the ICO token will get to experience n All-Time High ROI Yields.
Earlier this year, Golden Inu launched its BEP-20 token on PancakeSwap. It was much anticipated because of a successful ICO. The hype became real and gave the early investors a return of over 750%. The team held back the ERC-20 version was still in development, but now it has been completed.
Just like the BEP-20 one, this ERC-20 variant got sold quite quickly. The team set the soft cap at 80 $ETH, which is only 5 $ETH away from completing (At the moment). But the way the project is growing, there's a 100% chance that the 80 $ETH target will be reached before the presale ends within the next two days.
Why Traders are Choosing Golden Inu
As Shiba Inu burns out, traders increasingly buy into the Golden Inu token. The unique features of Golden Inu, such as the Inuverse game and the upcoming decentralized exchange (DEX), make it a promising investment. The early investors of Golden Inu could potentially become very rich, similar to the early investors of Shiba Inu.
How to Buy $GOLDEN During Presale
Create a Wallet: The first step to buying $GOLDEN during its presale is to set up a cryptocurrency wallet that supports ERC-20 tokens. Wallets like MetaMask, Trust Wallet, or Coinbase Wallet are popular choices.
Fund Your Wallet: After setting up your wallet, you'll need to add funds to it. You can purchase Ethereum (ETH) from a cryptocurrency exchange and transfer it to your wallet. Ensure you have enough ETH not only for purchasing $GOLDEN but also to cover transaction fees known as 'gas fees.'
Access the Presale Website: Navigate to the official $GOLDEN presale website. Be sure to double-check the website's URL to avoid phishing scams.
Connect Your Wallet: On the presale website, there will typically be an option to 'Connect Wallet.' Click on this and follow the prompts to connect your wallet to the website.
Participate in the Presale: Once your wallet is connected, you can participate in the presale. There should be an option to 'Buy Tokens' or similar. Enter the amount of $GOLDEN you wish to purchase and confirm the transaction.
Confirm the Transaction: Your wallet will ask you to confirm the transaction. Double-check the details, ensuring that you're happy with the amount of $GOLDEN you're buying and the gas fees.
Wait for Confirmation: After confirming the transaction, wait for it to be processed. Once it's successful, the $GOLDEN tokens will be available for claim after the presale ends.
Where to Buy $GOLDEN
If you're interested in buying Golden Inu tokens, follow the guide above. Currently, the BEP-20 version of this token is available on PakecakeSwap, but if you want to buy the ERC-20 version, you can find it on their presale page.
The token will be launched on Uniswap in 2 days. This is projected tol significantly boost the ERC-20 token's price by 200% ( according to historical ICO launch data). As a plus point, investors have been very active towards Memecoins this year, so do look at this project in your free time.

The BEP-20 token on the other hand is also expected to surge. After posting positive yields for 5 weeks straight, the Fibonacci expert trading method predicts major buying surges for the $GOLDEN binance-chain token as well.
In conclusion, as Shiba Inu is burned out and not having the best time after the initial price surge, this Shiba Inu Killer is emerging as a golden opportunity for traders.
So, that's all. Do share your thoughts below on what you think of these projects and if you have invested in them already or want to after reading this.
---