SEC's Gensler Remains Resolute in Push for Crypto Regulation Ahead of Senate Committee Appearance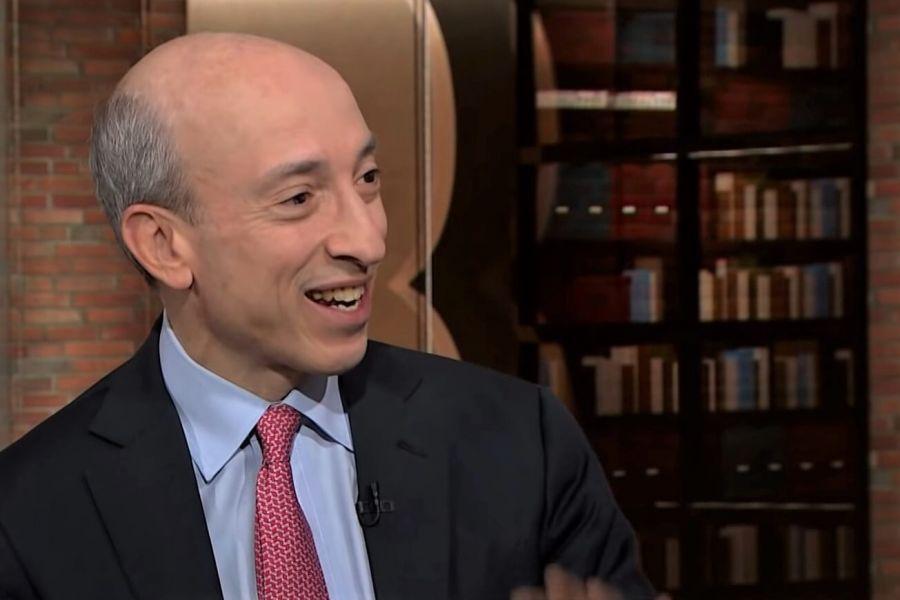 Securities and Exchange Commission (SEC) Chair Gary Gensler aims to reiterate his stance that many cryptocurrencies should fall under the agency's regulatory purview when appearing before the Senate Banking Committee.
In his prepared testimony released on Monday, Gensler claimed that the industry is widely noncompliant with securities laws, highlighting the need for regulatory intervention.
"Given this industry's wide-ranging noncompliance with the securities laws, it's not surprising that we've seen many problems in these markets," the written testimony read.
"We've seen this story before. It's reminiscent of what we had in the 1920s before the federal securities laws were put in place."
The SEC Chair further highlighted the agency's enforcement actions, both settled and ongoing litigation, aimed at holding wrongdoers accountable and safeguarding investor protection.
As Congress returns after a summer break, Gensler is likely to face inquiries regarding recent court decisions that have impacted the regulatory landscape.
Last month, the US Court of Appeals for the District of Columbia Circuit ruled in favor of Grayscale, ordering the SEC to set aside its earlier rejection of Grayscale's application and reopen the review process.
The court ruled that there was no justification for the SEC to allow Bitcoin futures-based ETFs but deny spot Bitcoin ETFs.
In a separate case, a US court ruled in favor of Ripple in the ongoing lawsuit brought by the SEC, claiming that selling XRP on exchanges in itself does not constitute an investment contract.
The ruling, issued by the District Court for the Southern District of New York, stated that the "offer and sale of XRP on digital asset exchanges did not amount to offers and sales of investment contracts."
However, the federal judge also ruled that XRP is a security when sold to institutional investors, as it met the conditions set in the Howey Test.
Gensler Might Be Questioned About Enforcement Actions Against Exchanges
The upcoming hearing follows the SEC's lawsuits against cryptocurrency exchanges Coinbase and Binance for their failure to register as exchanges.
While Gensler confirmed that ongoing litigation would not be discussed in his testimony, regulators might question the SEC chief regarding those cases.
This is specifically important given that some lawmakers have voiced concern regarding the increasing regulatory scrutiny in the US, noting that it is driving away crypto companies.
Just recently, Senator Bill Hagerty (R-Tenn.) said that the lack of regulatory clarity in the United States is creating an unfavorable environment, driving crypto companies outside the country.
"It is a terrible environment. For those companies who are trying to invest and expand, it's forcing them to look overseas to more favorable regulatory environments," Hagerty said while addressing an audience at the Cato Institute, a libertarian-leaning think tank.
Likewise, Antonio Juliano, founder of the decentralized exchange dYdX, said last month that crypto developers need to forget about serving customers in the US for the next five to 10 years due to a hostile regulatory environment.
"It's not really worth the hassle / compromises. Most of the market is overseas anyways. Innovate there, find PMF, then come back with more leverage," he wrote in an X thread.
---