SEC Chair Gary Gensler Set for Back-to-Back Hearings Before Congress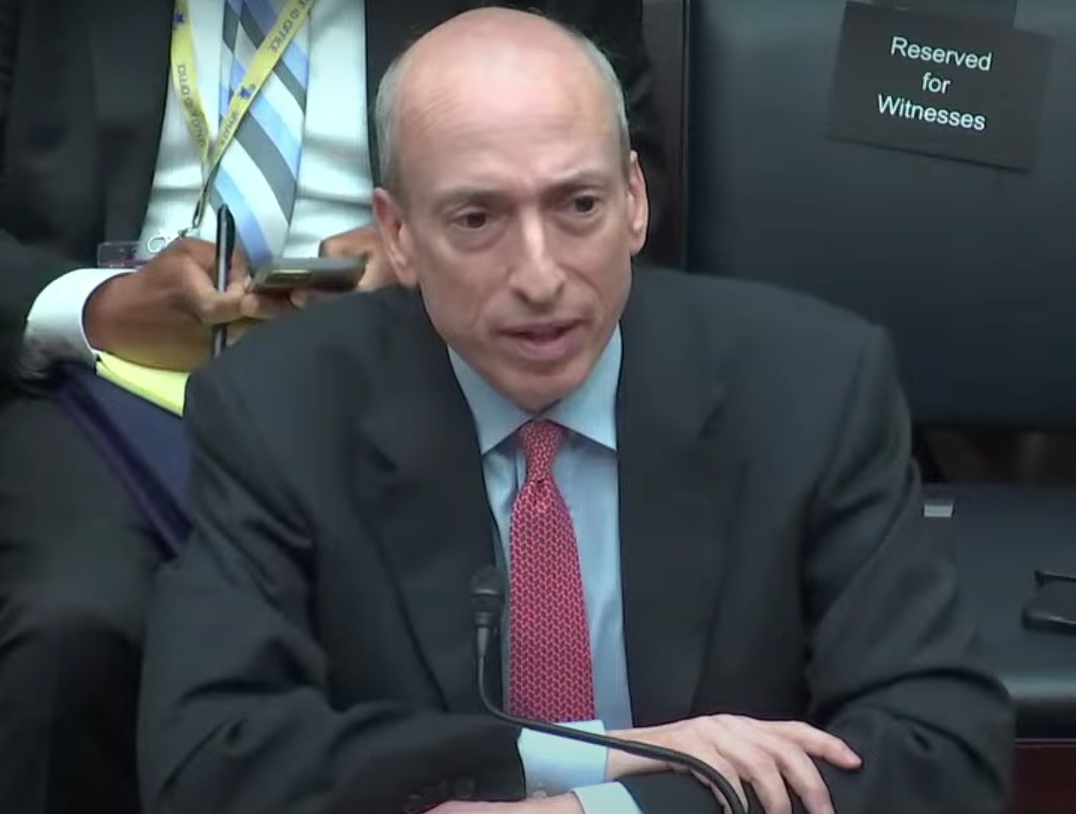 Securities and Exchange Commission (SEC) Chairman Gary Gensler is scheduled to appear before Congress twice in September, first testifying to the Senate Banking Committee on September 12 and later to the House Financial Services Committee on September 27.
The hearings follow mounting criticism from Republican lawmakers over the SEC's approach to regulating cryptocurrencies and digital assets.
Gensler Under Fire for Stance on Crypto Regulation
Ranking member of the House Financial Services Committee, Rep. Patrick McHenry, has accused Gensler of being overly aggressive and lacking transparency in the SEC's crackdown on the crypto industry. McHenry and other critics argue the SEC's enforcement actions have prioritized punishment over providing clear guidelines on which digital assets fall under the agency's jurisdiction.
In April, The House Committee on Financial Services asserted that Gensler had willfully misrepresented the SEC's authority by pushing for crypto firms to register with the agency without an actual framework for registration.
The escalating debate has spotlighted the need for specific crypto regulations in the U.S. Still, Gensler stands firm in his view that most cryptocurrencies qualify as securities subject to existing securities laws.
During previous Congressional testimony, Gensler admonished crypto companies for flouting compliance and pressed for registration with the SEC. His unyielding position has angered lawmakers who want to see more collaboration and less unilateral action from the regulator.
Scrutiny Over Recent Crypto Broker-Dealer Approval
SEC greenlighting Prometheum in May as the first SEC-registered broker-dealer for digital asset securities further inflamed tensions. The move came following a Congressional hearing on crypto regulation, leading some to accuse the SEC of a publicity stunt to prove the adequacy of current oversight frameworks.
Potential ties between Prometheum and Chinese entities, combined with disagreements on the right regulatory approach, have prompted lawmakers to demand answers and shine a light on the approval process.
With Gensler's return to Capitol Hill imminent, the stage is set for continued clashes over cryptocurrency policy. Gensler will likely renew calls for greater compliance, while Republican committee members are expected to push back on the SEC's unilateral tactics and lack of coordination with other agencies.
Congress is still divided on how to balance innovation and consumer protection in regulating cryptocurrency. Gensler's enforcement agenda has galvanized bipartisan concern over regulatory uncertainty stifling technological progress, however. As cries for sensible oversight frameworks get louder, lawmakers will pressure Gensler to work collaboratively to shape clear guidelines.
For now, the road forward promises continued turbulence as the SEC asserts its authority over crypto markets lacking tailored legislation. But both sides agree the status quo of fragmented regulations is untenable.
Gensler's appearances could provide a pivotal opportunity to chart a course toward developing a transparent, measured, and coordinated regulatory regime for cryptocurrency and decentralized finance.
---