Scammers Who Sold Coin '10x Faster Than Bitcoin' Now Jailed
A South Korean court has handed the masterminds of a scamcoin scheme seven-year prison terms.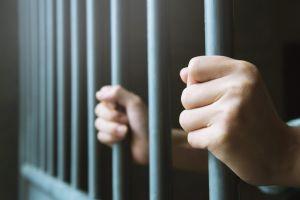 Per media outlet Newsis, a court in Seoul found two men, both aged 58, guilty of fraudulently selling some USD 23 million worth of so-called "A Coin" tokens to a total of 5,696 investors.
The men fronted a company that claimed to have developed the coin, whose name has been withheld from the media for legal reasons. The court heard that the company had claimed the A Coin was "10 times faster than Bitcoin" and could easily be "exchanged for dollars, euros, Chinese yuan and yen."
However, prosecutors explained that the A Coin developers did not have any original technology and stated that in fact the token could not be exchanged into any cryptocurrency or conventional fiat – rendering it totally worthless.
The court also heard that the operators copied source code from existing cryptocurrency programs and blockchain networks from the internet in order to create a fake white paper.
The duo, who were both also fined a total of USD 2 million, used multi-level marketing methods to bring in more investors, and operated a fake crypto exchange that traded in the fraudulent token.
Meanwhile, as reported, South Koreans have been scammed out of a total of USD 2.6 billion in crypto-related fraud cases, claims the country's Supreme Court. Crypto-scammers have been particularly active over the past 12 months, with a sharp rise in the number of cases coming before courts around the country.
____
Learn more:
Alert: Crypto Scam Season is Upon Us, Even Central Bank Issues Warning
How Cryptocurrency Scams Work
5 Crypto Scams To Be Aware Of
Twitter Scams Cost Millions, Solutions Emerging
---