Quadrant Protocol: Mapping the Chaotic Space of Data
In our Quick reviews series we introduce interesting initial coin offering projects that might inspire you to do your own research and decide whether an idea and its development is worth your investment. It's not an endorsement.
Today we are looking at Quadrant Protocol.
What problem(s) does it target?
Quadrant is a blockchain-based protocol for accessing, creating, and distributing data products and services. They aim to build a data economy around the silos created by data-hoarding companies like Google and Facebook. This could, in turn, diminish their power and create a more democratic system. They also want to address non-transparency issues in the data industry, preventing fraud and data misuse.
Who are the team members?
The team is made up of experts in big-data and software engineering. It includes founder and CEO Mike Davie (Founder of DataStream X, a blockchain enabled data authenticity and transaction network), director of engineering Barkha Jasani (former technical lead for N-Xperts Solutions, a desktop application developer), head of marketing Navas Khan, EU community manager Nikos Kostopoulos, and engineers Sharique Azam, Marlina Farhin, and Roger Ganga.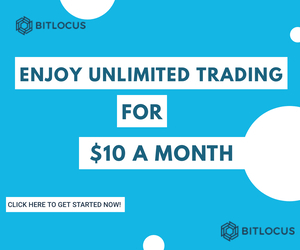 At what stage is the project?
Awaiting token sale, as well as data stamping protocol release. Within Q2 of 2018, they expect to finish the token generation event as well as distribution.
What are the main future milestones in their roadmap?
Within the Q3 2018, the team expects to release both Constellation Protocol and Constellation Explorer. After that, their roadmap highlights Q3 2019, when micro payments for nurseries will be enabled.
Fundraising status:
Token sale starts June 26th and will last for a month, until July 26th.
Most important partnerships?
Kenetic: a blockchain firm offering investment products and capital markets solutions as well as advisory products for blockchain technology and cryptocurrencies.
Openspace Ventures: investment firm focused on early-stage technology companies based in Southeast Asia.
Singapore's Info-communications Media Development Authority (IMDA): a statutory board of the Singapore government, under the Ministry of Communications and Information.
AmaZix: a group of crypto consultants with technical expertise.
These are only some of the companies listed as partners and supporters of Quadrant Protocol.
How large is their community?
Their Telegram channel numbers more than 16,000 members, as well as more than 4,000 Twitter followers. A subreddit dedicated to the project is small with only 76 members, but they have fans among partners' subreddits like AmaZix and Bluzelle.
What are other similar projects?
Streamr, Ocean Protocol.