PrimeXBT for iOS Brings a Host of New Features
Disclaimer: The following article is part of Cryptonews Deals Series and was written as a promotional article in collaboration with the sponsor of this offer. If your company has an exclusive promotion that you would like to share with our readers, we invite you to reach out to us. Let's build together.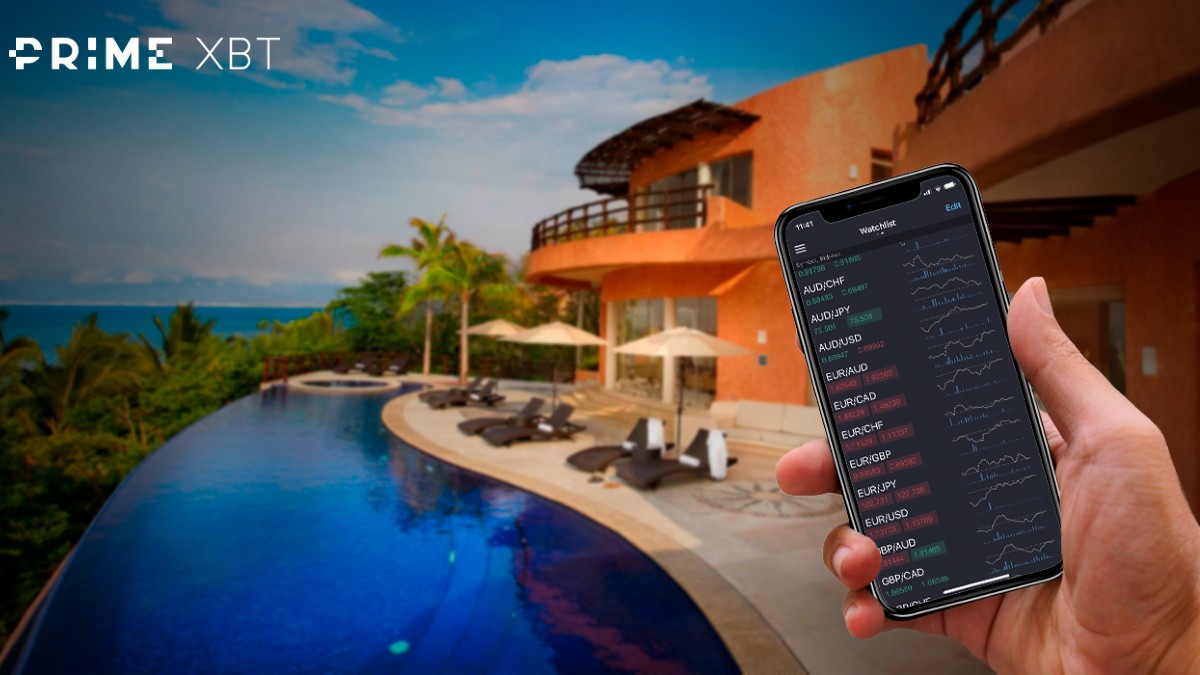 What's better than having all the bells and whistles of an advanced trading platform within a finger's reach on your PC? Having them on your mobile phone with you! That's why trading platform PrimeXBT has added all of their Covesting copy trading module features to their iOS app. This means that everything you love about copy trading through their browser platform is now available to you on the go, as long as your mobile device is iOS-compatible.
What Can I Now Do on Mobile?
With your mobile app now offering more opportunities than ever before, you may be wondering what it is that has changed and improved. Let's take a look at everything you can now do with the new, improved version of your app.
First, as expected, there are the copy trading basics: you can review existing copy trading strategies, choose new ones to follow or unfollow the ones you're not interested in anymore, but also manage your portfolio. Along with the aforementioned features, this means you can also take profit and manage stop loss orders, which means that no matter what advanced trading tool you need to keep your portfolio in check, it's now available here.
Read more: What crypto assets can I trade on PrimeXBT?
Additionally, you can manage your COV-related aspects here. One such aspect is seeing and managing your COV membership, which brings a myriad of perks to their users, like lower fees, increasing the profit share for followers, increasing the number of strategies you can follow, and even increasing the annual percentage yield in case you're staking crypto on the platform. This means that it may be in your interest to climb the COV membership ladder, which you now don't have to do through the browser platform if your iOS app is up to date. You can also access information on what the COV membership tier you're on offers — and what you have to do to get additional benefits by climbing another tier.
Interested in CFD trading on PrimeXBT? Read more here.
Need Help Trading?
Of course, the Covesting module is made especially with new, inexperienced traders in mind, so that they can copy other people's strategies while they pick up the ropes themselves. On the other hand, it is also a very useful tool for those with all the experience who want to share their knowledge with the world and get rewarded for it. However, one major question remains: how do you move from newbie to relatively experienced trader so you're not necessarily stuck forever as a follower? Or, in other words, where do you go to learn enough about trading so that you can up your game?
Luckily, PrimeXBT has a solution for that as well. Their YouTube channel, called PrimeXBT Academy, does exactly what its name implies: teaches you the basics, lets you know what is currently going on in the space, and helps you keep abreast of the changes in the market that may otherwise seem extremely confusing. Of course, you should always have several sources of information to choose from, but if you're trading on PrimeXBT, their YouTube channel should surely be one of them.
Special offer: Get up to USD 7,000 Bonus on Your First Deposit at PrimeXBT
Don't forget to join PrimeXBT / Covesting telegram community to find more information about the Trading terminal, Copy trading module and how to save up to 25% of your commission with COV token and other token utilities!
---