Politicians Building Case for Bitcoin Through Fiat and Democracy Limits
Disclosure: Crypto is a high-risk asset class. This article is provided for informational purposes and does not constitute investment advice. By using this website, you agree to our terms and conditions. We may utilise affiliate links within our content, and receive commission.
In the midst of the COVID-19 pandemic and the financial crisis it has been causing, we seem to be witnessing some worrying signs for both fiat users and democracy.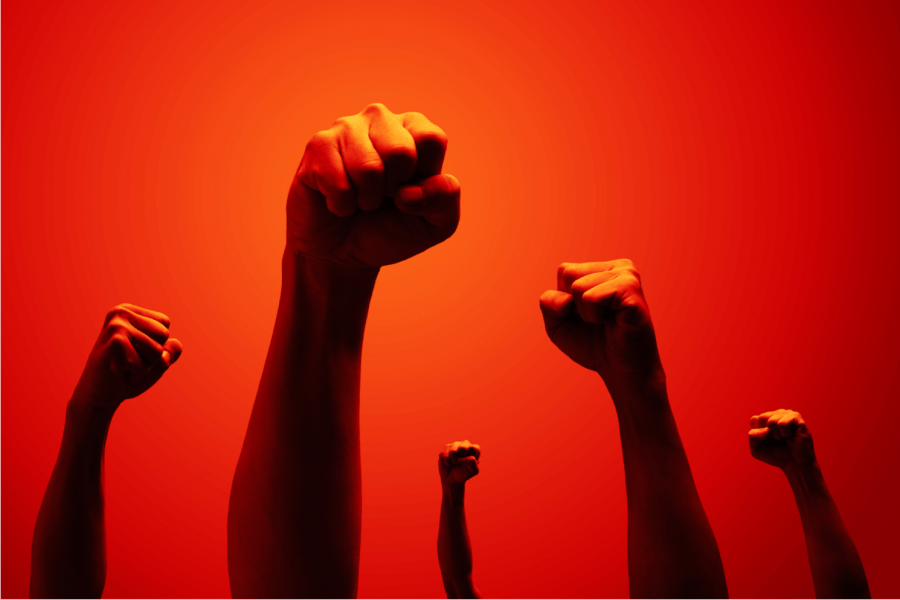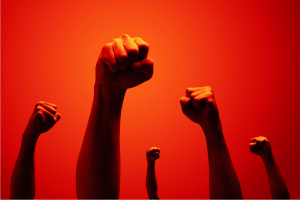 Here are three recent cases.
1. The U.S.: 'Don't hoard cash'
In the midst of the pandemic, people in certain countries, such as in the U.S., are turning away from credit and debit cards, digital payment, or person-to-person payment apps like Venmo, all of which were becoming increasingly popular. Now, however, anxious individuals, worried for their futures, are reportedly emptying their bank accounts and local ATMs.
A New York Times report from two weeks ago states that the demand for large-denomination bills in that country spiked – so much so that at least one branch of Bank of America in New York could not fulfil the requests of all the customers lining up to withdraw a lot of cash each, even tens of thousands of dollars at a time, eventually running out of USD 100 bills.
The chairman of the Federal Deposit Insurance Corp. (FDIC), Jelena McWilliams, has urged people against hoarding cash, stating that it's dangerous for a number of reasons. "You don't want to be walking around with large wads of cash," she says in the video, "and you certainly don't want to be hoarding cash in your mattress. […] So if you're talking about having your money in a safe place, please keep it in an FDIC-insured bank."
In the comments to the video, Nic Carter, Partner at Castle Island Ventures, a venture capital firm focused on public blockchains, asked the FDIC: "You nervous about something?"
Following the stock market crash on 1929, the U.S. government created FDIC in 1933 to ensure deposits and cover losses for specific types of investments, increase people's confidence in the U.S. financial system, and discourage bank runs – panicked depositors rushing to withdraw cash, worried that the bank might fail. The fact is that most banks don't have the money to pay everybody all at once; they have daily limits on how much they can keep in their vaults. If more people want to withdraw then the bank has money, the bank will likely have to liquidate assets and call in loans, and if it still doesn't have enough, it may have to close.
However, it seems that the situation in some other countries is different: cash usage has plummeted by around 50% since the lockdown in the U.K., while contactless card payments have surged in Germany.
All this, however, has led bitcoiners to once again offer a solution:
Learn more: Fiat Money Printer 'Goes BRRR,' Is It a Time To Sell All Cash For Bitcoin?
2. Egypt: you're not allowed to access your money
Amid concerns regarding the spread of the coronavirus, Egypt's Central Bank took a different approach to withdrawals than simple discouragement – they instructed banks to put limits on daily withdrawals and deposits of EGP 10,000 (USD 633) for individuals and EGP 50,000 (c. USD 3,166) for companies, reports Reuters. ATM withdrawals and deposits are also limited to EGP 5,000 (c. USD 316).
A debate is being led in an announcement of this news, with many once more stating that Bitcoin (BTC) is a logical solution to bank-related issues and that crypto is created for exactly times such as these. Others, however, are raising questions of how would having a large amount of BTC help the situation as most merchants in Egypt don't accept BTC.
__
3. Hungary: one step closer to dictatorship
On Monday, the Hungarian parliament voted by a two-thirds majority to allow the government of Prime Minister Viktor Orbán to rule by decree without a set time limit, as a part of a new set of pandemic measures. This means that there will be no elections during this time, the government is allowed to suspend the enforcement of certain laws, and people who are deemed as agitators, who publicize information deemed false or alarming to the public, could be punished with jail time, reports Politico.
The European Parliament, as well as a number of domestic civil groups and international organizations have expressed great concern over this legislation, worried that it doesn't allow for checks and balances. Hungary is facing proceedings under the EU Treaty, used when a country is considered at risk of breaching the bloc's core values, claims the article. Andrew Stroehlein, a journalist and human rights activist currently serving as European Media Director of Human Rights Watch, stated that "Something quite fundamental changed at midnight: the European Union can no longer call itself a bloc of democracies."
Stroehlein further warned that Hungary is not the only one using the Coronavirus as a tool to seize more power.
Meanwhile, in the midst of threatened human rights, liberties, and freedom of speech, the Cryptoverse say they have a solution – Bitcoin.
As reported, in a Defiance podcast last November, Bitcoin educator Andreas Antonopoulos stressed that now we can choose between two different forms of digital cash:
One is government-controlled, surveilled: "Imagine if you go to a protest and from that moment on, you cannot buy food at the grocery store, and that's the future we're marching into."
And the other possible future is a decentralized currency "of the people, by the people, for the people." "Or in fact, many, many digital currencies with different degrees of privacy, different degrees of flexibility that give us choice, that are completely transnational in operation, that do not pay dues to intermediaries like banks [However, transactions are not free either – Cryptonews.com], but they also don't serve up our private data to governments [But still can be tracked down – Cryptonews.com], and most importantly, they cannot be turned off."
___
Learn more: The Race Is On To Become the World's Digital Reserve Currency. Who Will Win?
---