Police Summon Bithumb Chairman for Questioning on Suspicions of Fraud
Police in South Korea have brought in the chairman of the nation's leading crypto exchange Bithumb for questioning on suspicions of fraud and embezzlement.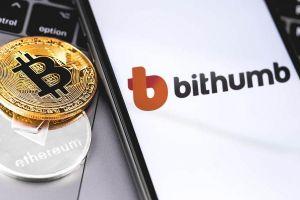 Per news agency Yonhap news, an intelligence unit of the Seoul Metropolitan Police Agency, has decided to question Lee Jung-hoon, 44, the chairman of the Board of Directors of holding company Bithumb Holdings and Bithumb Korea, after two raids on the exchange's headquarters and other offices earlier this month.
Both Lee and Kim Byung-gun (57), chairman of the BK Group, have been accused by investors of multiple fraud and embezzlement offenses regarding the failed listing of the BXA token, a coin whose value has dropped from over USD 5 to less than USD 0.30.
Lee and Kim have attempted to distance each other from the listing fiasco, claiming the blame lies solely with the other party.
However, Kim's lawyers earlier this week stated that police had seized a large portion of Lee's shares in Bithumb Holdings.
Lee is thought to be the de facto chief of Bithumb, which is yet to comment on the story, and has not responded to a Cryptonews.com request for clarification.
Investors have also accused Lee of violations of the Act on Aggravated Punishment for Specific Economic Crime – stating that he may have attempted to embezzle investors' funds in overseas property purchases or offshore investments. Police are also questioning Lee on suspicion of violating this law.
A mysterious shell company based in the British Virgin Islands is thought to have played a key part in the case.
Investors brought their case to the Seoul police earlier this year.
The police have not yet called Kim in for questioning, and did not indicate whether they would seek to do so at a later date.
---