Pepe Price Prediction as PEPE Bounces Off From Long-Term Support Level – 100x Potential?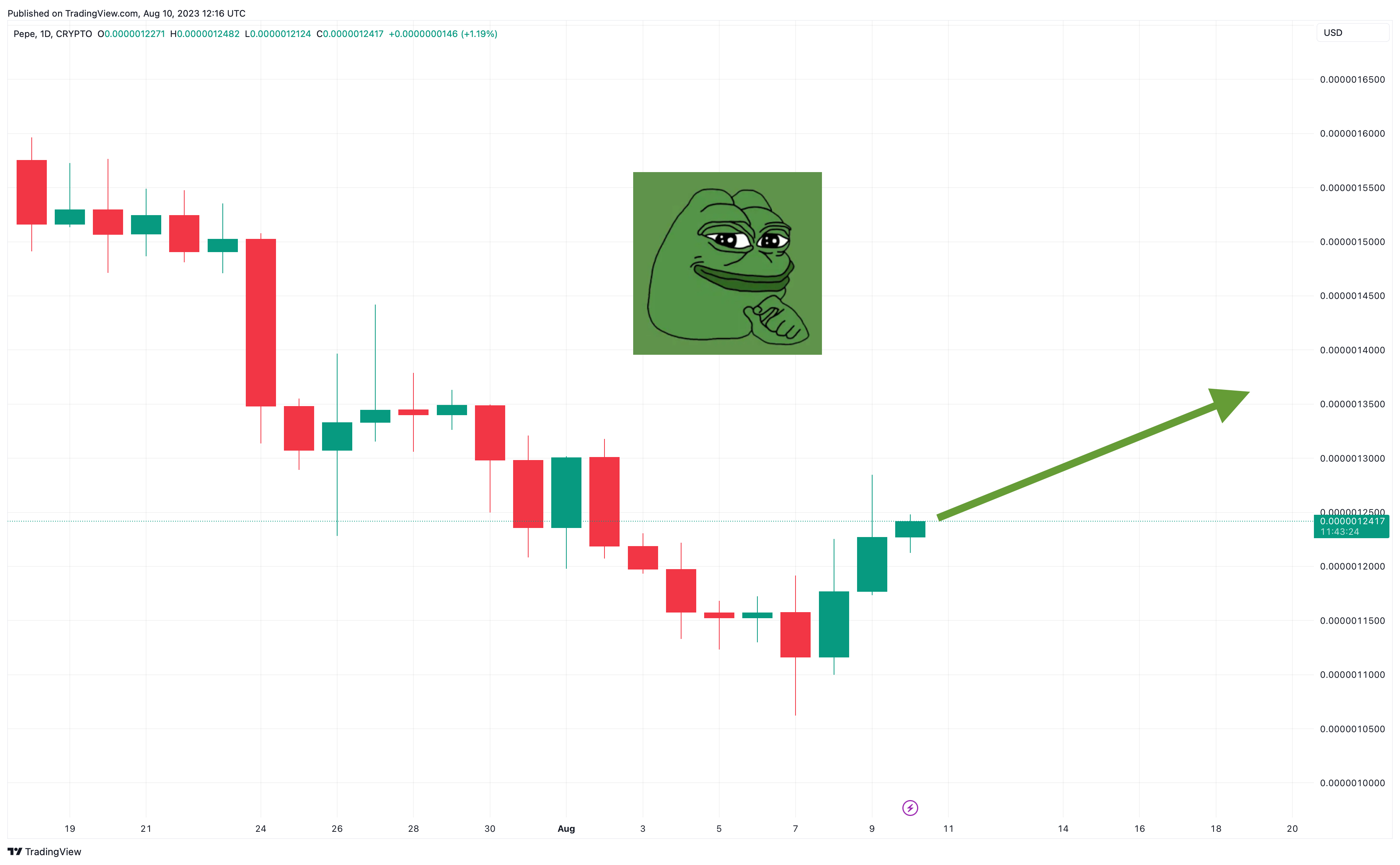 The PEPE price has dropped by 1% in the past 24 hours, falling to $0.00000123 on a day when the cryptocurrency market as a whole has also fallen by close to 1%.
PEPE is actually up by 1.5% in the last seven days, after it bounced off its long-term support level, yet the meme token remains down by 18% in the past month and by 71% since reachng an all-time high of $0.00000431 in early May.
It's, therefore, possible that the coin could be in for a large recovery, given how much ground it has lost since May, yet it could just as easily be argued that it lacks the fundamentals to ensure sustained growth.
Pepe Price Prediction as PEPE Bounces Off From Long-Term Support Level – 100x Potential?
PEPE remains up compared to where it was a couple of days, after it bounced off the $0.00000110 support level, and its indicators appear to suggest that it could rise further after stumbling a little today.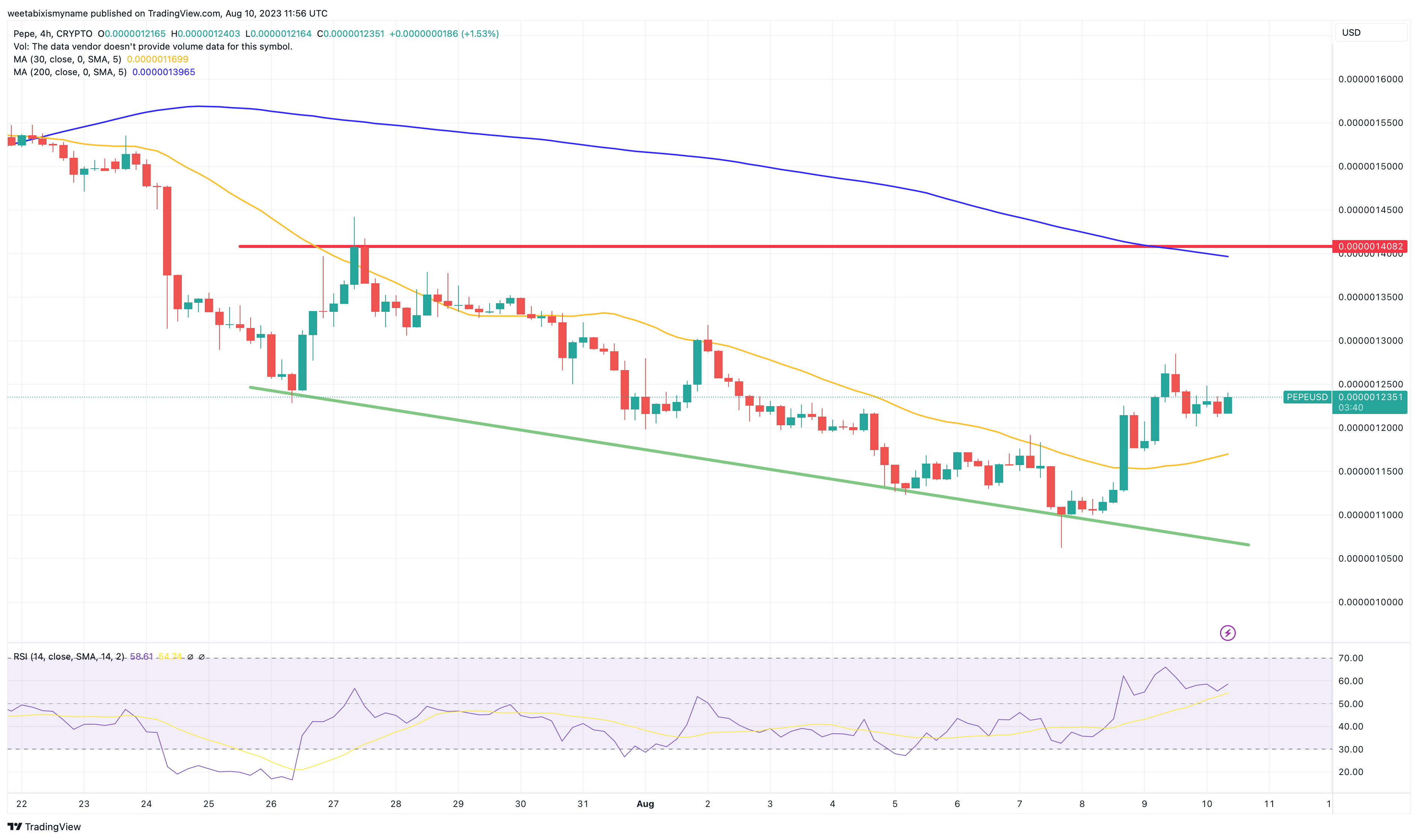 Its relative strength index (purple) has resumed rising towards 70 after a dip overnight, suggesting its momentum can still increase before it has to come back down again.
Also encouragingly, PEPE's 30-day moving average (yellow) is now rising distinctly towards its 200-day average (blue), with the coin's price having plenty of space to rise before the shorter-term average passes its longer-term counterpart.
And even though the meme token's support level (green) had been falling consistently over the past couple of weeks, its price has bounced substantially beyond its previous support, suggesting that it may have consolidated around a higher base.
This is good news for PEPE, which could therefore be expected to rise higher, to $0.000001750 or so, before its current rally runs out of steam.
As highlighted in the tweet above, there is some indication that whales continue to buy PEPE, which they've recurringly used as a vehicle for quick gains ever since the meme token hit the market this April.
Of course, as a vehicle for quick gains, PEPE is liable to fall suddenly when whales dump it, which explains some of its sudden falls in the past few months.
As such, traders looking to get involved in PEPE need to be careful that they time their entries and exits perfectly, otherwise, they could stand to lose.
Newer Meme Tokens Promise Bigger Gains
Because PEPE could just as easily fall further as it could rise some more, more conservative traders may be inclined to search out other altcoins that seem to offer a higher chance of big gains in the near future.
While such gains can never be guaranteed, presale tokens have proven a fairly profitable sources of above-average returns over the past year or so, with the best of these often surging once they've listed on trading platforms for the first time.
It's likely that something similar will happen with Shibie (SHIBIE), a new ERC-20 coin that has interestingly combined the memes of Barbie and Shiba Inu.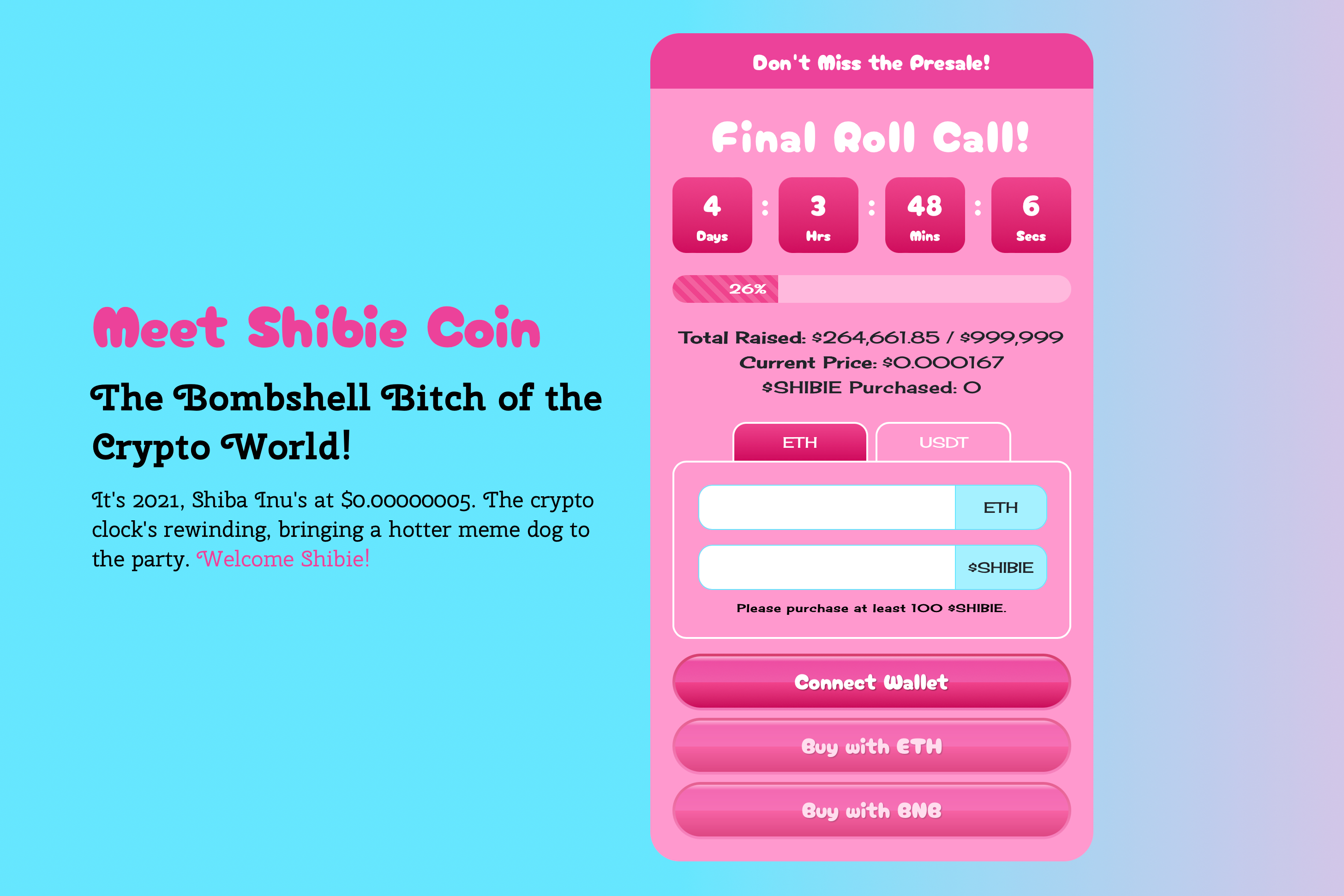 Despite beginning only last week, SHIBIE's presale has already raised more than $250,000.
This is a very encouraging new sign for the token, suggesting that it has already made significant progress in growing itself into a community of holders and supporters.
The presale will offer 2,107,202,300 SHIBIE, or 60% of token's total maximum supply, making it pretty decentralized for a meme token.
On top of this, 20% and 10% of SHIBIE's supply has been allocated for liquidity and CEX listings, with 10% going towards marketing and its development team.
It's likely that SHIBIE's large presale allocation will help it attract investors to its presale, and then later also help it maintain its price levels after listing on exchanges.
And if that weren't enough, its colorful mixing of Barbie and Shiba Inu memes looks as though it's helping to draw in a wider demographic of investors.
New investors can join in the fun by visiting Shibie's official website and connecting their software wallets, with SHIBIE costing $0.000167.
SHIBIE will list on trading platforms as soon as the sale ends, at which point early buyers could stand to make some impressive returns.
Disclaimer: Crypto is a high-risk asset class. This article is provided for informational purposes and does not constitute investment advice. You could lose all of your capital.
---