New South Korean Crypto Law May 'Force 190 Exchanges to Close'
While much of the South Korean crypto community is still celebrating the introduction of the country's first-ever piece of crypto-specific legislation, others are warning that the overwhelming majority of crypto exchanges will likely go under once the new laws' banking stipulations come into effect.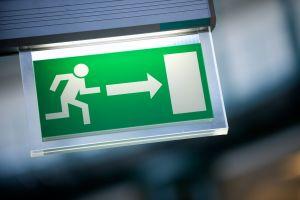 Per news agency Yonhap, there are currently some 200 crypto exchanges in the country, most of which are small or medium-sized enterprises. That number could be whittled down to just 10 by this time next year.
Under the terms of the new legislation – an amendment on an existing financial transactions act – exchanges will soon have to adhere to strict banking regulations. These regulations already exist in the form of guidelines that require all customers to use individual, real-name, exchange-linked bank accounts that are guaranteed by social security numbers.
As previously reported on Cryptonews.com, the country's "big four" exchanges (Upbit, Bithumb, Korbit and Coinone) are currently the only platforms in the country that adhere to these regulations, which were introduced as non-compulsory guidelines in early 2018.
Setting up a system like this is extremely time-consuming, with banks often stepping up their compliance rules on a monthly basis. At present, exchanges can only sign deals with banks on a six-month basis, and the process for renewing such deals can be fraught and costly – even for well-backed platforms like Upbit and Bithumb.
Yonhap reports that as non-compliant exchanges and their executives could be hit with fines of up to USD 41,000 or jail terms of up to five years, many exchanges "will not be able to operate in the future."
The news agency states that banks are also concerned that they might become "overburdened" by dealing with exchange clients – and thus may seek to turn them away.
And it appears that both crypto and banking industry insiders are in agreement that "exchange closures are inevitable."
An unnamed crypto industry insider, says Yonhap, stated that "only about 10 exchanges, including [the big four], will be able to set up real-name accounts ahead of the enforcement of the new amendment in March 2021."
---