This New Crypto is Making Real Estate Investment Accessible to Everyone With $100 NFTs – Here's How it Works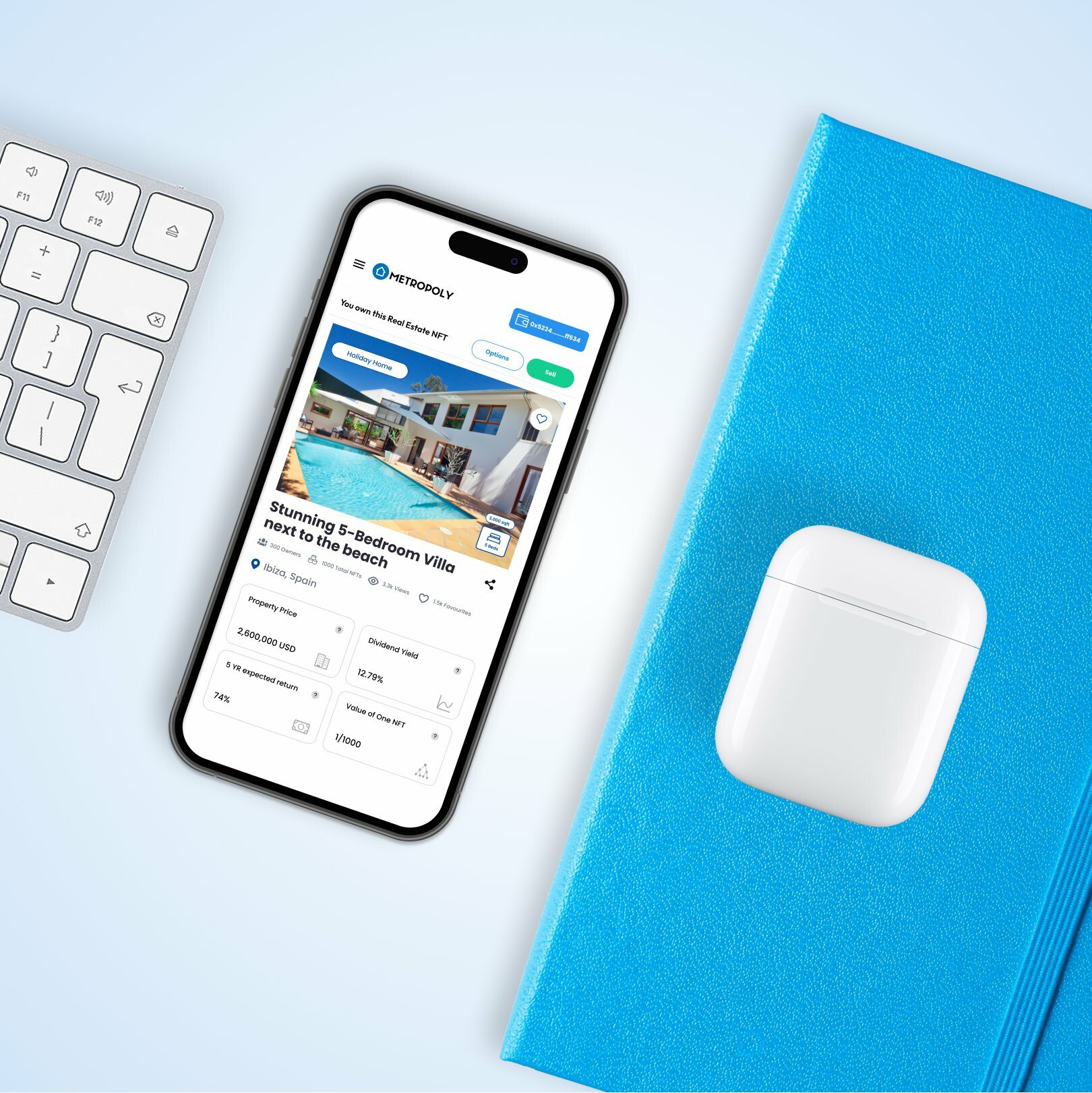 In the world of cryptocurrency, one of the most significant narratives of the year is the DeFi tokenization of real-world assets (RWA). And amid the hype, the Metropoly ($METRO) presale is gaining tremendous interest as a promising real estate crypto project.
Metropoly has seen an explosive start to its presale funding, raising its target funding goal of $500k almost instantly.
As investors race to find RWA projects with serious upside potential, the project is currently in presale stage 9, offering a final wave of investors the opportunity to get in early.
The emphasis of Metropoly is to create a fully decentralized real estate marketplace based on the blockchain, with the ultimate goal of democratizing access to real estate projects.
By enabling users to buy fractional shares in real estate investments, Metropoly will utilize innovative NFT technology to provide proof of ownership and claim a share of passive income flows.
Metropoly is Removing Barriers to Real Estate
The mission of Metropoly is simple: reduce the barriers to entry for retail investors to gain exposure to real estate.
Currently, small retail investors face endless battles to diversify into real estate, from securing finance from banks to hidden agency fees and limits of geography. Metropoly intends to solve all these issues and reduce the average buy time for real estate from 60 days to just 20 seconds.
Metropoly also helps remove the capital barrier to entry, with a small investment of just $100 needed instead of a 15% deposit.
The tokenization of real estate creates a highly liquid digital asset, with the idea of 24/7 liquidity through exchanges and P2P trading being new to the real estate industry.
As the promise of a token backed by real-world value continues to attract investors, interest in real-world assets is blossoming.
Metropoly gains additional traction from the NFT scene by showcasing a real-world deployment of NFTs with a genuine rationale for value accrual, reshaping the narrative around useless cartoon monkey NFTs.
Metropoly Has Great Tokenomics
Metropoly's tokenomics are also favorable, with past attempts at real estate marketplaces struggling due to poor initial token distribution.
Therefore Metropoly is launching using a best-practice Dutch auction-style presale, a fair launch method with an egalitarian initial token distribution.
This will see only 8% of tokens allocated to a team, with over 60% designated for the public.
$METRO serves as the primary means of settlement on the Metropoly platform as a network native utility token. It will be used for the purchase and sale of real estate on the marketplace and to pay out passive income flows from owned properties.
Read Metropoly Price Prediction Here
NFT certificates demarcate ownership of the real estate assets, which can be fractional, extending a fractional share of passive income flow.
Metropoly has undergone beta testing, with the project currently in Beta 2.0, and the first properties are due to go live on the platform in the next few weeks.
With exciting upcoming plans, including the first CEX listing, GameFi connectivity, and proposed lending functionality, huge gains could be on the horizon for this real-world asset start-up.
Thus Metropoly as a promising real estate crypto project that has gained tremendous interest during its presale funding - could see serious returns.
With its emphasis on creating a fully decentralized real estate marketplace, the project aims to democratize access to real estate projects, reduce barriers to entry for retail investors, and create a highly liquid digital asset-backed up immutably on the blockchain.
Visit the Metropoly Website Here
Disclaimer: The Industry Talk section features insights by crypto industry players and is not a part of the editorial content of Cryptonews.com.
---