Metropoly Price Prediction 2023 - 2030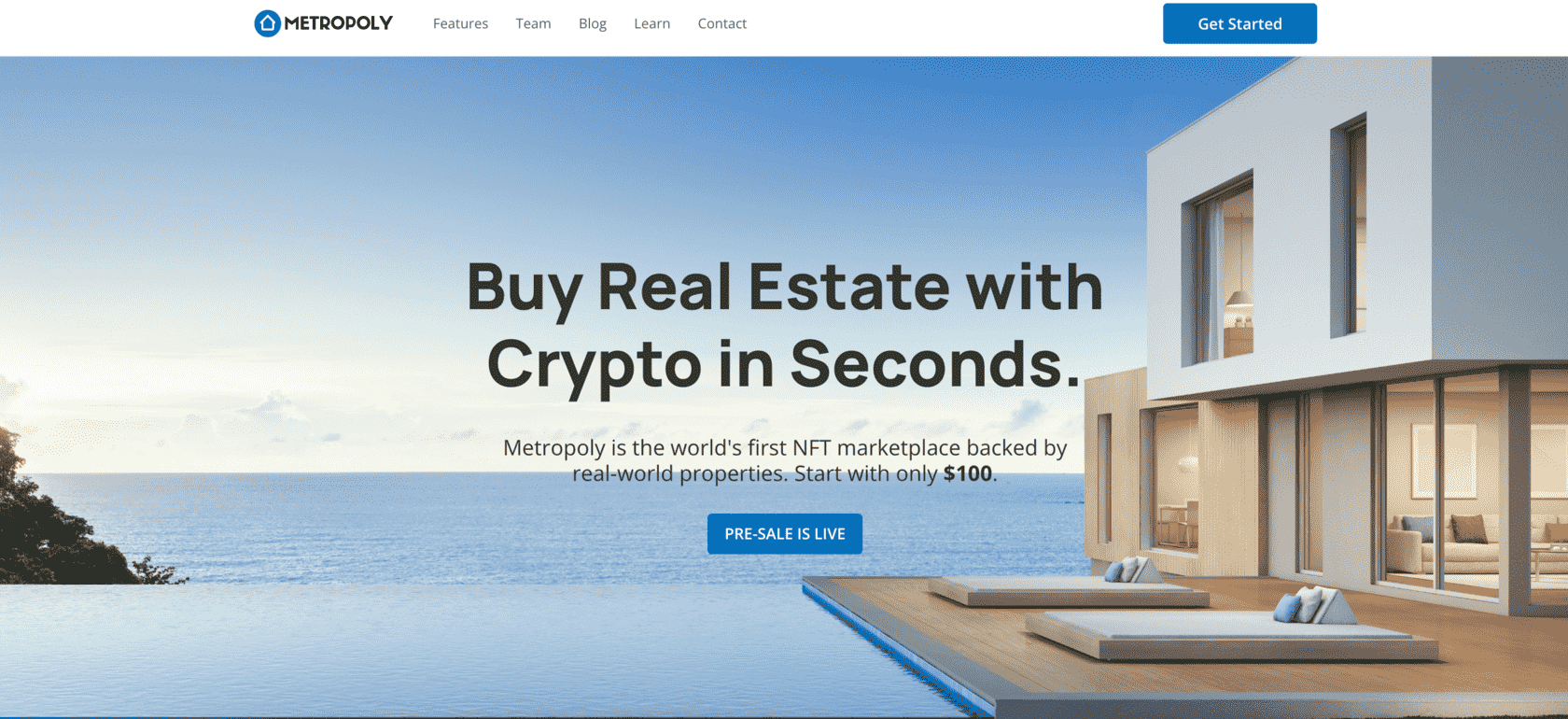 Disclaimer: The Industry Talk section features insights by crypto industry players and is not a part of the editorial content of Cryptonews.com.
The financial world is buzzing with excitement as Metropoly, the NFT marketplace backed by real-world properties, continues to attract investors worldwide. With the potential to revolutionize the traditional real estate market, investors are eager to know what the future holds for this innovative platform.
This comprehensive guide will dive deep into the world of Metropoly. We'll explore the factors driving this unique asset's value and analyze market trends to provide a $METRO price forecast.
Metropoly Price Prediction - Summarized
For those seeking insights into the future of METRO's value, our team has conducted an analysis to provide the following predictions:
2023: By the end of 2023, if the market recovers and stabilizes, we expect $METRO to soar to $0.2. This increase could be attributed to the growing interest in NFTs, particularly Metropoly's unique proposition of linking real-world properties to these digital assets.
2024: As we enter 2024, the deployment of new features as per the roadmap could attract more users and increase the platform's utility. As a result, we expect $METRO to reach $0.3 by 2024.
2025: As Metropoly completes the development of its core features, we predict that by the end of 2025, $METRO may rise toward $0.45.
2030: Looking further into the future, by the end of 2030, cryptocurrency adoption will have increased significantly, providing an environment where $METRO could reach $1.
Metropoly Price History
Unlike traditional real estate investments, Metropoly allows users to invest in real estate with as little as $100 and earn economic benefits and incentives.
Recently, the platform launched its highly anticipated presale, which has already garnered significant attention from investors. After going live, Metropoly's presale saw a 300% growth on launch, making it one of the best cryptocurrencies to buy.
Crypto enthusiasts can acquire Metropoly's native token, $METRO, at a discounted rate, with each token costing only $0.0625 USDT. Moreover, in a relatively short amount of time, the platform has raised over $500,000 USDT. As the platform gains more traction, buyers should consider purchasing tokens at the presale rate before it's too late.
The platform's ERC-20-based tokens have a maximum supply of 1 billion tokens, and the primary utility of the $METRO token is to serve as a payment and reward method in the Metropoly ecosystem.
The platform aims to offer 280 million tokens through multiple stages of its presale, with 20% of the total supply set aside for a liquidity pool for METRO. The allocation of tokens for liquidity purposes ensures the sustainability and stability of the platform's ecosystem.
As the $METRO presale progresses, the team behind Metropoly is committed to collaborating with reputable exchanges to enhance the token's accessibility and liquidity. With a mission to become one of the best crypto presales in 2023, the platform is dedicated to delivering top-notch services and benefits to its users.
Metropoly Price Prediction 2023
Metropoly plans to list $METRO tokens on the top crypto exchanges, possibly by the end of the year. This will allow buyers to trade $METRO on the open market, making it one of the top cryptos to watch in 2023.
Moreover, the company's commitment to maintaining a liquidity reserve of 200 million tokens (20% of total tokens) alongside the exchange listings could pave the way for the token's steady growth in the future. Consequently, METRO's ecosystem could see substantial gains, with the possibility of its token emerging as one of the best altcoins of the year.
The impact of exchange listings on the performance of a platform cannot be overstated. When Tamadoge was listed on the OKX exchange, its price skyrocketed by a staggering 550%, jumping from $0.03 to $0.197. This was almost 2000% higher than the token's initial presale price of $0.01. Metropoly is an up-and-coming NFT marketplace for real estate that is still in its presale stages and has the potential to follow a similar upward trend, making it one of the best cryptos to buy.
One of Metropoly's unique features is that it allows investors with small amounts of capital to invest in real estate and enjoy the benefits of property ownership. This feature has the potential to appeal to a broad audience and draw more people to participate in the platform's growth.
Given that demand for $METRO is expected to rise and that it is likely to be listed on exchanges in the future, our predictions for the price of $METRO in 2023 are in the range of $0.05 to $0.2.
Metropoly Price Prediction 2024
Tenset, the incubator of Metahero and Everdome Coin, has formed a partnership with Metropoly. Metahero and Everdome Coin experienced over 20 times growth from their initial launch value. This partnership highlights the potential for Metropoly to follow in the successful footsteps of these two cryptocurrency projects.
Moreover, as the platform starts gaining more traction after its listings, more users could join Metropoly in the coming year. Consequently, we expect $METRO to hover in the $0.09 - $0.3 range in the coming year.
Metropoly Price Prediction 2025
Buyers hunting for the next crypto to explode can consider gauging METRO's potential. The future looks promising for the $METRO token in the short and long term. With a bullish outlook, the project has the potential to play a significant role in reshaping the real estate NFT industry, which could continue to mark a surge in user adoption.
As more people learn about the benefits of investing in real estate through NFTs, the number of people using Metropoly will likely continue to grow.
Metropoly has already rolled out the beta version of its platform and plans to release a beta version of its app in the coming months. Moreover, its roadmap also outlined its plans to enable a lending system alongside an in-app trading function.
Metropoly is making significant upgrades to its platform that could lay the groundwork for the token to become one of the best low-cap cryptos soon. These upgrades could include new features and events that enhance the user experience and draw more investors to the platform.
As the popularity of NFTs and real estate continues to soar, coupled with Metropoly's innovative plans for the future, our outlook for the $METRO token is quite bullish. By the end of 2025, the token's value could reach between $0.1 and $0.45, representing significant growth potential for investors.
Metropoly Price Prediction 2030
The best long-term crypto projects often fulfill real-life use cases and solve critical problems faced by users. One factor contributing to Metropoly's long-term growth is the potential for Web 3.0 and the real estate market to intersect, creating exciting new opportunities for investors.
Introducing new features and improvements to the platform could lead to increased adoption and more users, ultimately driving up the value of $METRO tokens.
The project has a finite total supply of 1 billion tokens, which is a crucial factor that could drive the token's value upward. The combination of a limited token supply and a steady use case could lead to a shortage of tokens, which could drive up METRO's price. As a result, it could become one of the best web 3.0 coins in the times to come.
If Metropoly sustains its current growth rate, $METRO could reach $1 by the end of 2030. The platform's potential for long-term growth and success comes from its focus on making real estate investing easier, letting users earn passive income, and helping them get the most out of their capital investments.
Potential Highs and Lows of Metropoly
For easy reference, we have included a chart below outlining our Metropoly price forecast.
| | | |
| --- | --- | --- |
| Year | Possible Low | Possible High |
| 2023 | $0.05 | $0.2 |
| 2024 | $0.09 | $0.3 |
| 2025 | $0.1 | $0.45 |
| 2030 | $0.5 | $1 |
What is Metropoly Used For?
Understanding what the platform offers is crucial for investors looking to assess Metropoly's potential. In the sections below, we have outlined its real-life use cases.
1. Revolutionizing Real Estate
Metropoly is a pioneering NFT marketplace that allows individuals to invest in income-generating real estate properties without the need for banks, hidden fees, or geographic restrictions. It is for people who want to find new ways to invest in real estate, make passive income, diversify their portfolios, and protect their cash from inflation.
Using blockchain technology, Metropoly makes it possible for investors to use NFTs to buy fractional ownership in real-world properties. The owner of an NFT gets rental income every month, benefits from the value going up over time, and can easily trade their shares at any time. This new way of investing in real estate lets people start with as little as $100 and offers liquidity and transparency not available in traditional real estate investing.
Traditional real estate investing can take up to 60 days to purchase a property. However, with Metropoly, investors can buy real estate-backed NFTs in less than 20 seconds. This quick and easy process has transformed the way people invest in real estate, making it more accessible and affordable for all.
2. Cashflow and truly Passive Income
One of the most important ways to build long-term wealth and get cash flow and passive income is to own rental properties. Real estate investing provides the potential for steady monthly rental income and long-term appreciation. Rental income can help investors build a diversified and stable investment portfolio that can generate returns for years to come.
Metropoly makes it easy for anyone, no matter where they live, to invest in rental properties and earn passive income. The platform provides an opportunity to own a piece of a rental property without the need for large amounts of capital, enabling people to enter the real estate market who may not have been able to previously.
3. Portfolio Diversification
Many investors have lost money on cryptocurrency investments during the current bear market. This has shown how important it is to have a wide range of investments to protect against market volatility. Real estate investing is an excellent way to diversify crypto portfolios because it gives investors a chance to invest in a tangible asset with a track record of going up in value and making a steady income.
With Metropoly, investors can quickly enter the real estate market, which was previously difficult. Metropoly is changing the real estate market by combining the benefits of real estate with the transparency and liquidity of NFTs. This combination makes real estate more accessible, affordable, and rewarding for all.
What Affects the Value of Metropoly
A variety of factors influence the value of a $METRO. Some of the critical factors that affect its value include:
Supply and demand: Like any asset, the value of $METRO is determined by the basic economic principle of supply and demand. If the need for a particular token increases while the supply remains the same or decreases, the token's price is likely to rise.
Adoption and Use Cases: The adoption of a crypto token by individuals, companies, or institutions can significantly affect its future value. The more use cases a token has, the higher the demand and hence the price. Thus, $METRO's price depends on the broader adoption of NFTs in real estate investing in the coming years.
Market sentiment: The current market sentiment and overall demand for cryptocurrencies, in general, can significantly impact the value of $METRO.
Tokenomics: The token economics of Metropoly, including the token supply and demand, the token distribution, and the $METRO token's utility, can impact its value.
Team, Vision, Fundamentals: The success of a crypto presale is often dependent on the fundamentals of the project, including the team behind the project, the project's goals, and the technology being used. A trustworthy and reputable team and platform can attract more investors and create a positive perception of the project.
Investors need to consider these factors when evaluating the value of a crypto presale and making investment decisions. Thorough research and analysis can help investors figure out the risks and rewards of a crypto presale and make intelligent investment decisions.
Is Metropoly the Best Crypto to Buy in 2023
The cryptocurrency market is rapidly growing, with new projects being launched daily. With so many choices, picking the right project with growth potential might be challenging. Luckily, Metropoly has emerged as a solution to critical real estate investing problems.
The Metropoly platform has rapidly gained popularity since its initial presale phase, quickly raising over $500,000 USDT. Users interested in the project should act soon to get $METRO tokens while they are still available at a discounted presale rate of $0.0625 USDT, making it one of the best coins to buy ahead of a bull run. The token's value is expected to climb to $0.1 USDT upon listing, making this an appealing proposition for buyers.
As per Metropoly's whitepaper, $METRO is the Metropoly ecosystem's utility token and will essentially be employed as a payment and incentive method on the platform. Moreover, CertiK and Solidproof audited the token successfully, and there are no taxes on its use. Metropoly has also partnered with ChainAdoption, a company that has worked with notable blockchain projects like Polkadot, Tron, and EOS.
The platform also allows $METRO buyers to win a $1,000,000 Burj Khalifa apartment through the platform's giveaway. Furthermore, they can earn up to $100,000 in annual rental income for the rest of their lives. Anyone can enter the giveaway with as little as $100 in $METRO and potentially win big.
Individuals interested in taking advantage of this opportunity can purchase $METRO tokens at a discounted price during the ongoing presale. By joining the platform's Telegram channel, buyers can stay updated on the latest news.
How to Buy Metropoly (METRO) Tokens
If you're interested in participating in the Metropoly presale and purchasing METRO tokens, follow these simple steps:
Step 1: Set up a Crypto Wallet
Before purchasing METRO tokens, you'll need a crypto wallet to store them. There are several wallet options, but MetaMask is the best option for desktop use. TrustWallet is reliable if you prefer to invest using your mobile device.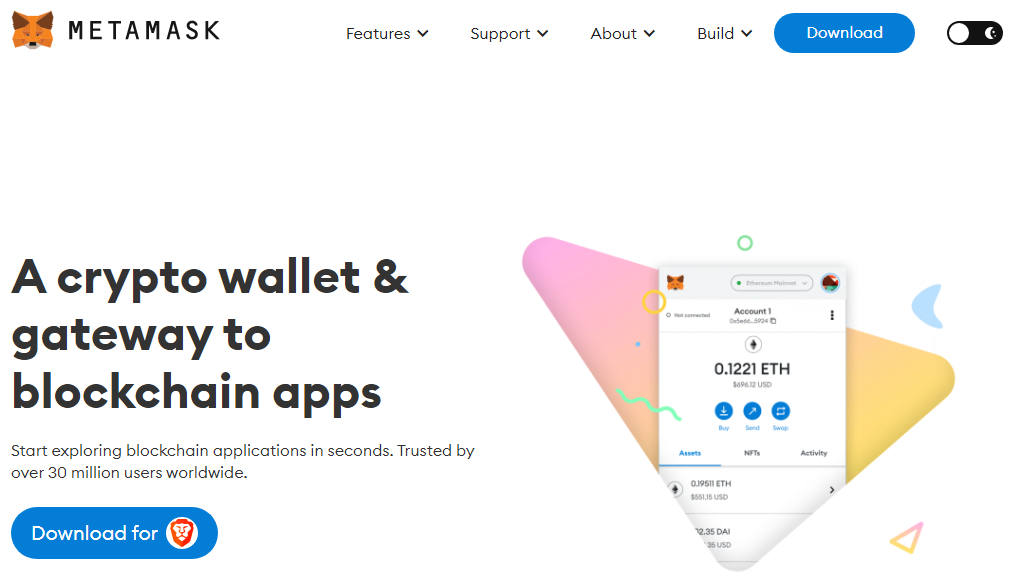 Step 2: Purchase USDT / ETH / BNB
Since METRO uses the ERC standard, you'll need USDT or ETH to purchase tokens during the presale. Most regulated brokers sell these assets, or you can use BNB to purchase $METRO tokens.
Step 3: Connect Your Wallet and Purchase METRO Tokens
Once your USDT, ETH, or BNB is ready, go to the Metropoly website and connect your wallet. Once connected, navigate to the Metropoly presale page and click on the 'Buy Now' button, choose the number of tokens you want to purchase (a minimum of $100), and confirm your purchase. Check for any gas fees associated with your transaction before making your purchase.
Step 4: Claim Your METRO Tokens
After the Metropoly presale concludes, a date will be scheduled for investors to claim their METRO tokens. During this process, you'll need to provide your wallet address, and the tokens will be transferred to your wallet.
Conclusion
This comprehensive guide explored Metropoly's unique features and potential for growth until 2030 and provided step-by-step instructions on acquiring $METRO tokens.
After conducting an in-depth analysis, it is evident that investing in $METRO tokens could yield significant returns for investors in the years to come. Metropoly is revolutionizing the market by launching the first NFT marketplace backed by real-world properties, with a solid commitment to innovation and creating a decentralized ecosystem.
The project is currently in the presale stage, allowing investors to acquire $METRO tokens for a mere $0.0625 USDT per token.
FAQs
What is Metropoly?
Metropoly is an innovative NFT marketplace that gives people a new way to invest in real estate that has never been done before. Real-world properties back the NFTs, while users can buy real estate within seconds. With Metropoly, you can invest in high-value real estate assets for as little as $100, providing an affordable and accessible path to property ownership.
How much will Metropoly be worth in 2025?
Looking ahead to 2025, Metropoly's growth potential is looking promising. With a talented team at the helm, the platform is poised to roll out various new developments, features, and exciting games. As a result, the value of $METRO could surge to an impressive $0.3-$0.4 range by 2025.
Is Metropoly a good investment?
Metropoly has identified an important gap in the real estate investment market by providing the opportunity to invest in smaller quantities. This game-changing move will likely attract new investors to the platform and ultimately transform the real estate investment industry. A lot will depend on how well the team can keep coming up with new ideas and putting out products that investors from all backgrounds and levels of experience will want to buy.
---