New Asian Crypto Behemoth Blessed But Merger Delayed
Japanese regulators have given their approval to a proposed merger between chat app giant Line and the Softbank-backed Yahoo Japan.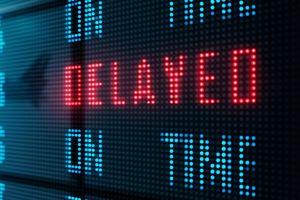 Per multiple media outlets, including Fn News, the Japan Fair Trade Commission, the government body responsible for regulating economic competition in the country, granted permission for the deal to go ahead.
However, the world may have to wait a little longer before the new tech giant makes its debut on the scene. Digital Today reported that although the operators had hoped to complete the merger at the end of September this year, it now looks like the firms will complete the deal on February 28 as a result of coronavirus pandemic-related delays.
Both firms have numerous crypto connections – and the deal could potentially create a new Asian crypto behemoth.
Line was founded by Naver, South Korea's biggest search engine operator. It has since spun off into a separate company, headquartered in Japan – where it claims to have upwards of 81 million monthly active users, in addition to a large user base in Southeast Asia. However, Naver still retains a major interest in Line, with many South Korean media outlets referring to it as a "Naver subsidiary."
Line operates a number of crypto exchanges, including the licensed Bitmax trading platform in Japan, which links directly to the Line chat app. It also operates the Bitbox exchange via a Singapore-based subsidiary.
Naver is also a major investor in blockchain-related business and blockchain gaming.
Yahoo Japan, meanwhile, is a 40% shareholder in the Taotao crypto exchange, which it has linked to the accounts of Yahoo Japan's 50 million or so active account holders.
Yahoo Japan, which is 48% owned by Softbank, also operates PayPay, an e-pay platform that uses Ripple's MoneyTap solution.
Also, it has been a momentous day for Line, which also today won regulatory permission to list its native link (LN) token on Bitmax. LN pairings will be added to Bitmax on August 6.
---