Breaking: Nerayoff Follows Through, Releases 2015 Vitalik Buterin Recordings and Alleges Ethereum Corruption, Fraud
Disclosure: Crypto is a high-risk asset class. This article is provided for informational purposes and does not constitute investment advice. By using this website, you agree to our terms and conditions. We may utilise affiliate links within our content, and receive commission.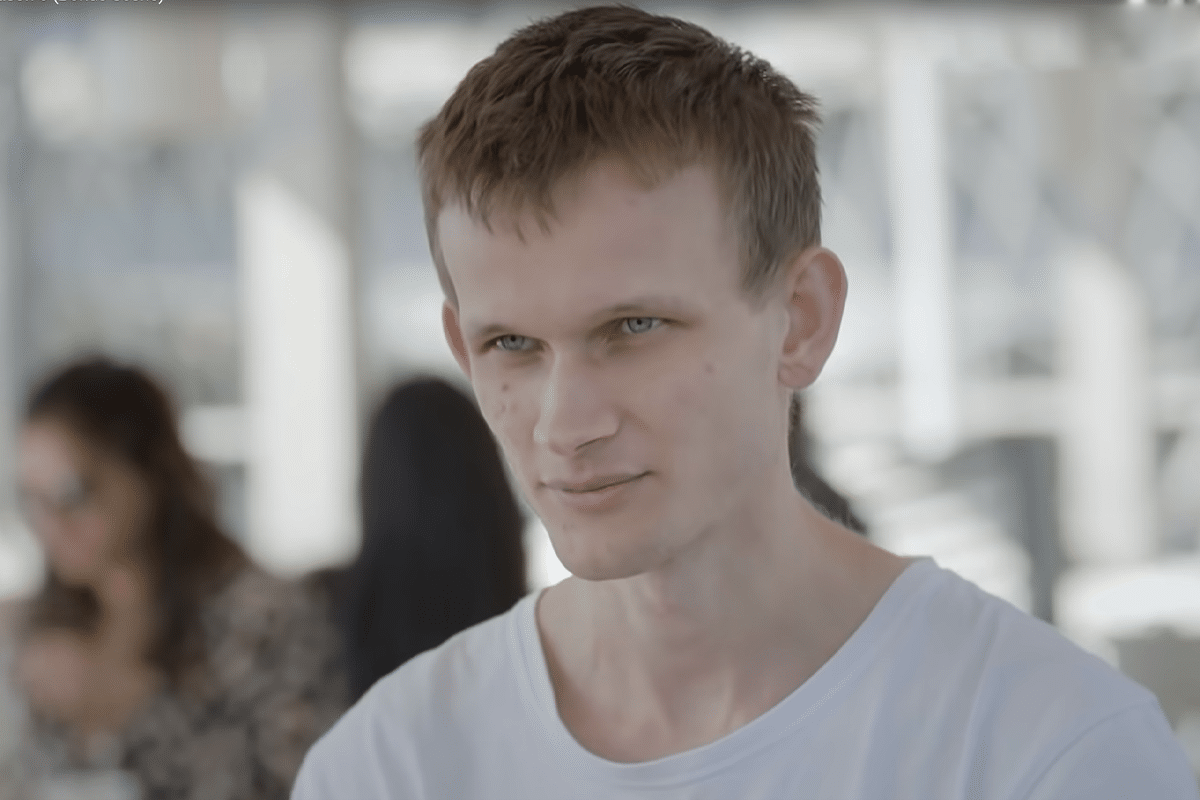 The crypto community has been rocked by allegations of Ethereum corruption and fraud stemming from co-founder Vitalik Buterin. Last week, early Ethereum insider Steven Nerayoff promised to disclose recordings from 2015 that would expose fraudulent activities by Buterin during Ethereum's troubled early days. Today, Nerayoff followed through, releasing five conversations between himself and Buterin, as well as a proposed "Rescue & Restructure Plan" for the organization from 2015.
In an X post today, Nerayoff clarified, "The recording isn't directly related to the fraud but will illuminate a lot of what was really happening & show my involvement. The fraud will be in the lawsuit."
The recordings provide unprecedented insight into Ethereum's shaky beginnings, portraying a young Buterin seeking guidance from Nerayoff on navigating mounting challenges. They reveal flaws in Ethereum's structure, decision-making, and leadership in its critical formative stages. If substantiated, these revelations could irreparably damage Buterin's reputation and the public's confidence in Ethereum as doubts grow about its long-term viability.
With Ether prices still lagging below 2022 highs amidst this controversy, the stakes are sky-high. While the validity of Nerayoff's evidence still needs to be thoroughly vetted in the coming days, the immediate fallout highlights the need for radical transparency, sound judgment, and clear communication. These are essential pillars for any blockchain project eyeing mainstream adoption.
For Ethereum, the path forward no doubt requires restoring community trust, preventing fragmentation, and implementing strategies focused on platform stability rather than short-term gains.
ETHEREUM RESCUE & RESTRUCTURE PLAN:
In late 2014 Ethereum was in trouble. Vitalik Buterin asked Steven Nerayoff to do a full diagnostic assessment and recommendations on how to save Ethereum and restructure it for long term success. Over the early months of 2015 Steven and… pic.twitter.com/o7H0dwMhiy

— Steven Nerayoff (@StevenNerayoff) November 16, 2023
Summary and Analysis of the Buterin-Nerayoff Conversations

The conversations between Steven Nerayoff and Vitalik Buterin in 2015 cover a wide range of organizational issues plaguing Ethereum in its early stages. Nerayoff plays the role of an advisor, assessing Ethereum's deficiencies and proposing major changes to ensure its viability.
A key area of concern highlighted in the recordings was Ethereum's financial management early on. Specifically, Nerayoff sharply criticized the decision not to hedge Ethereum's Bitcoin holdings as Bitcoin's price fluctuated wildly in the early days.
As he told Nerayoff, "There was never a decision made not to hedge. It was just…I mean basically a really huge amount of inertia is probably the only way you could describe it."
Nerayoff heavily critiqued Buterin in the recordings.
"The fact that the position wasn't hedged in my opinion is inexcusable. Absolutely inexcusable," he replied.
His white paper was unworkable. Gavin fixed it in his yellow paper & he's the reason 1.0 got out the door. Vitalik is the reason 2.0 never got out the door. And with developers all on Ethereum being false promised scalability that would never come it held back all of crypto.

— Steven Nerayoff (@StevenNerayoff) November 14, 2023
Topics Covered
The discussions touched on several key challenges facing Ethereum, including:
Lack of operational infrastructure, especially in Switzerland which was vital for administrative functions
Concerns about Ethereum's financial decisions, including failure to hedge and speculation on Bitcoin value
Legal and regulatory risks related to money transfers, tax compliance, and promotion of questionable ICOs
Poor internal structure with a lack of clear roles and disjointed teams
Issues with co-founder conduct, communication, and competency
Need for rebranding and improved community outreach
Intense competition in the blockchain landscape
Nerayoff as Advisor on Restructuring
Throughout the conversations, Nerayoff positioned himself as an advisor guiding Buterin. Looking to Ethereum's future leadership, Nerayoff stressed the urgent need for an experienced executive.
"The CEO needs to be able to make calls and if you have a CEO, in this type of company, there can be an interim CEO that we can find that doesn't necessarily need to be deep into the technology, but I think your long term CEO does," he advised Buterin.
He provided blunt critiques of Ethereum's deficiencies and proposed radical solutions, including:
Complete operational overhaul involving new executive hires, staff cuts, and redefined roles
Legal and financial audits to identify compliance issues
Relocation of the entire operation to Switzerland
Creation of a new for-profit entity alongside the existing foundation
Rebranding and marketing campaign focused on developers
"You have to decide first of all whether or not you're willing to do what it takes here. You have to decide whether or not the organization is more important than any individual, " Nerayoff told Buterin during their conversation.
Buterin Seeking Solutions
In their conversations, Buterin acknowledged Ethereum's precarious situation and the merit of Nerayoff's proposals but seemed uncertain about how to implement the major changes required.
Buterin also admitted to mistakes in financial decisions and a lack of assertiveness in managing the team, deferring frequently to Nerayoff for strategic advice.
In assessing his leadership skills, Buterin said in the recordings, "If I had to describe my faults it would be, I was basically trying to abdicate responsibility the whole time."
Examination of the 'Rescue & Restructure Plan'

The "Rescue & Restructure Plan" outlined by Nerayoff in 2015 provides further insight into the changes he proposed for getting Ethereum back on track. The plan called for a relocation to Switzerland, an executive and staff overhaul, a focus on legal and financial compliance, structural changes, and marketing and branding changes. Details for each category include:
Relocation to Switzerland
Move all operations to Switzerland to centralize control and meet legal obligations
Eliminate involvement of "disconnected" co-founders resistant to relocating
Renegotiate agreements between Swiss entity and related parties
Executive and Staff Overhaul
Hire experienced CFO and COO to provide "adult supervision"
Terminate or reassign co-founders and staff causing issues
Reduce salaries and offer equity compensation
Incentivize a recruiter to build out the team
Though recognizing the need for change, Buterin appeared reluctant to make tough staffing choices.
"If I have to bump up against people, I will, but the thing is, this is one issue I have. It's exactly the issue that I've already said in our calls today a couple of times: basically, these Maltese (unknown) people are cool," he told Nerayoff in the recordings.
ETHEREUM RESCUE & RESTRUCTURE PLAN UNVEILED 🔥 COMPLETE FILES #ETHGATE https://t.co/Hoasy0RWKX pic.twitter.com/uypl0oAcTO

— Jim_Knox (@JimKnox123) November 16, 2023
Legal and Financial Compliance
Conduct an independent audit of all financial accounts
Review for compliance issues with securities, tax, and money transfer laws
Eliminate promotional involvement with questionable ICOs
Archive and annotate all communications for transparency
Structural Changes
Buterin also admitted the aimlessness at Ethereum's core during their conversations, saying "Right now, Ethereum isn't really a company, it's more of an idea, coupled with a nonprofit organization that happens to have some quantity of money attached to it that'll last us another year."
Branding and Marketing
Complete rebranding and marketing reset
Showcase successful dApps and create developer support tools
Spotlight Buterin's personal brand and technical strengths
In short, the proposed overhaul sought to remedy a wide array of intertwined issues that threatened the foundation's survival.
Impact on Ethereum's Reputation and Market Value

The release of the Buterin recordings and restructuring plan has generated intense discussion within the Ethereum community. Many see it as confirmation of long-held doubts about Buterin's competency during the platform's origins. Caution should be exercised until a more rigorous examination of the evidence can be conducted.
Buterin has already faced growing criticism in recent years as the price of Ether stagnated. His reputation as a visionary thought leader has steadily declined in some peoples' eyes.
The controversy also comes at a time when frustration was already high over Ethereum's failure to reach new price highs. The price of Ether has trended downward through the year despite broader cryptocurrency gains. It continues lagging well below its all-time highs, even as competitors like Solana make inroads.
Adding to the woes are signs that the public's trust in Ethereum may be fracturing. The risk of splinter groups forming hard forks from the main chain has grown as criticisms mount. Without restored faith in Ethereum's leadership and direction, its cohesion could be in danger. This new alleged corruption and its unflattering portrait of ineptitude only accelerates the erosion.
Following the release of recordings, Ethereum's price crashed by 4.70% and is currently trading at $1,962.68.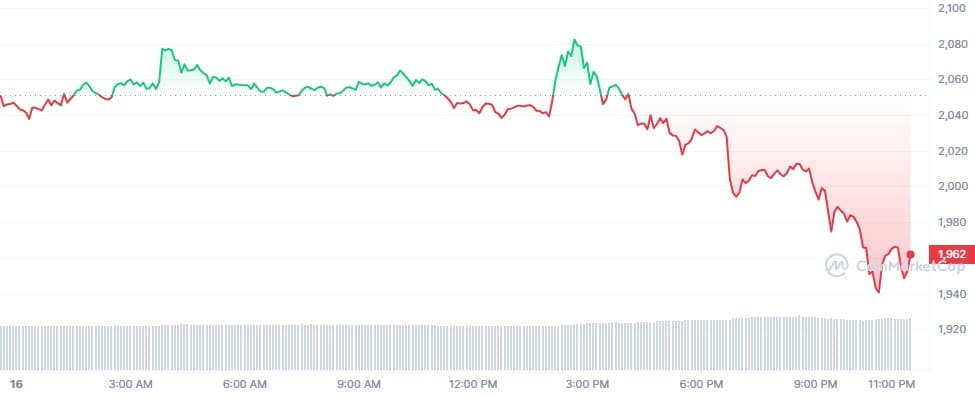 While the long-term ramifications remain uncertain, the immediate impact is clearly detrimental for Ethereum. For a platform aspiring to be the backbone of Web3, these are significant setbacks on the road to mainstream adoption.
Is Ethereum Safe?

The ramifications of the latest Ethereum scandal remain to be fully determined, but the risks for Ethereum are clearly huge. Buterin and the Ethereum Foundation will need to promptly and thoroughly address the allegations if they hope to mitigate the damage.
A point-by-point examination of the evidence presented by Nerayoff is critical. Any confirmed improprieties or incompetence by leadership should be transparently acknowledged. Swift action may be required, potentially including Buterin's resignation or removal depending on the severity.
Remember this video when I drop the recording & what I tell Vitalik about 2.0 and to fix misaligned incentive structures. Is Vitalik the savior they bill him as to make Ethereum scale or is he the reason it never scaled? Decide for yourselves. #CryptoJudas #InconvenientTruths https://t.co/BeGzOpYx4o

— Steven Nerayoff (@StevenNerayoff) November 14, 2023
Restoring public trust will be a monumental challenge for Ethereum. A coherent communications strategy is needed to soothe concerns over Ethereum's stability and viability for the long term. The community must be reassured that careful steps are being taken to correct course and learn from past mistakes.
From an operational perspective, employing the best talent and making sound technical decisions are also imperative. Ethereum's value rests on its capabilities as a decentralized platform. Its technological progress must not stall amidst organizational turmoil.
While the public anger elicited by this scandal presents obstacles, it also offers opportunities for improvement. With wise guidance, Ethereum could emerge stronger by replacing ineffective leaders, mending community ties, and refocusing its mission. But without prudence and skillful management of the fallout, the once-bright future of this blockchain pioneer could swiftly dim.
---