Morgan Stanley CEO on Bitcoin, Urgent Crypto Regulation, Digital GBP & Ripple + More News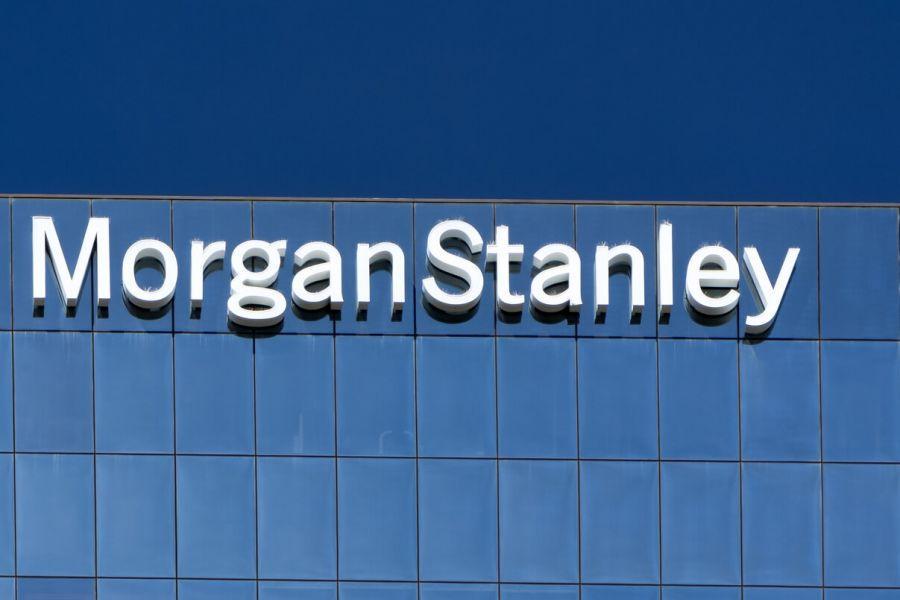 Get your daily, bite-sized digest of cryptoasset and blockchain-related news – investigating the stories flying under the radar of today's crypto news.
__________
Investments news
Morgan Stanley CEO James Gorman is less critical of crypto than some of his fellow investment banking executives. "I don't think crypto is a fad. I don't think it's going to go away," Gorman said during the bank's third-quarter earnings call on Thursday, Bloomberg has reported. "I don't know what the value of bitcoin should or shouldn't be. But these things aren't going away," the CEO added.
American venture capital firm Andreessen Horowitz (a16z) said it is setting up a new USD 515m fund "to invest in crypto networks and businesses." The fund will have a special focus on the following areas: Next-generation payments, modern store of value, decentralized finance, new ways for creators to monetize, and web 3.0, they added.
Aurora Labs, which develops an Ethereum Virtual Machine (EVM) scaling solution for decentralized applications on NEAR, announced on Thursday it has raised USD 12m in its first funding round. The round was joined by several well-known venture capital funds, including Pantera Capital, Electric Capital, Dragonfly Capital, and others.
Charting platform TradingView has announced a new USD 298m investment round led by Tiger Global, which brings its valuation to USD 3bn. The company also recently reported a 400% increase in created accounts, and a 237% increase in visitors to the platform in the last 18 months.
Regulation news
Crypto regulation "needs to be pursued as a matter of urgency," said Jon Cunliffe, Deputy Governor for Financial Stability at the Bank of England (BoE). He added that regulatory oversight could help the large potential of the crypto industry flourish in a sustainable way. "Technology and innovation have driven improvement in finance throughout history. Crypto technology offers great opportunity," Cunliffe said.
CBDCs news
The Digital Pound Foundation has launched, as an independent forum to support the implementation of a well-designed digital British pound and digital money ecosystem. The foundation intends to work towards establishing an ecosystem that encompasses both CBDCs and privately-issued forms of digital money. Projects such as Avalanche, Quant, and Ripple are among the originating members of the group.
The G7 has published a set of Public Policy Principles for Retail Central Bank Digital Currencies (CBDC) alongside a G7 Finance Ministers and Central Bank Governors' Statement on CBDCs and digital payments. The report covers a range of important matters such as financial stability, operational resilience and cyber security, energy efficiency, privacy, inclusion and tackling illicit finance, said the announcement, adding that: "These factors should all be considered when designing and potentially delivering a CBDC that would be fit for the future."
Legal news
UK crypto trader Sanjay Singh, 40, has been jailed after he was caught bypassing the electrical mains to power the machines he used for his financial dealings, The Leicester Mercury reported. Singh admitted to 'abstracting' electricity worth up to GBP 32,000 (USD 43,841) at two Leicestershire sites where he operated bitcoin mining machines, Leicester Crown Court heard on Tuesday. Investigations suggested he had cheated the power provider out of tens out thousands of pounds of electricity.
Mining news
The US-listed Bitcoin mining firm Cipher Mining has said it will purchase 28,000 to 56,000 next-generation Bitcoin mining machines from Bitfury for a price of USD 6,250 per rig, a filing with the US Securities and Exchange Commission (SEC) on Monday has revealed.
NFTs news
Payment card giant Visa said it has partnered with non-fungible token (NFT) artist Micah Johnson to support "the creator economy." "We're excited about the future of NFT commerce and what this technology can offer to small and micro business owners in the creator economy," the company added.
---