MOON Coin Shoots Up 1,000% After Launch and Crypto Experts Say Wall Street Memes Will Be the Next Crypto to Explode – Here's Why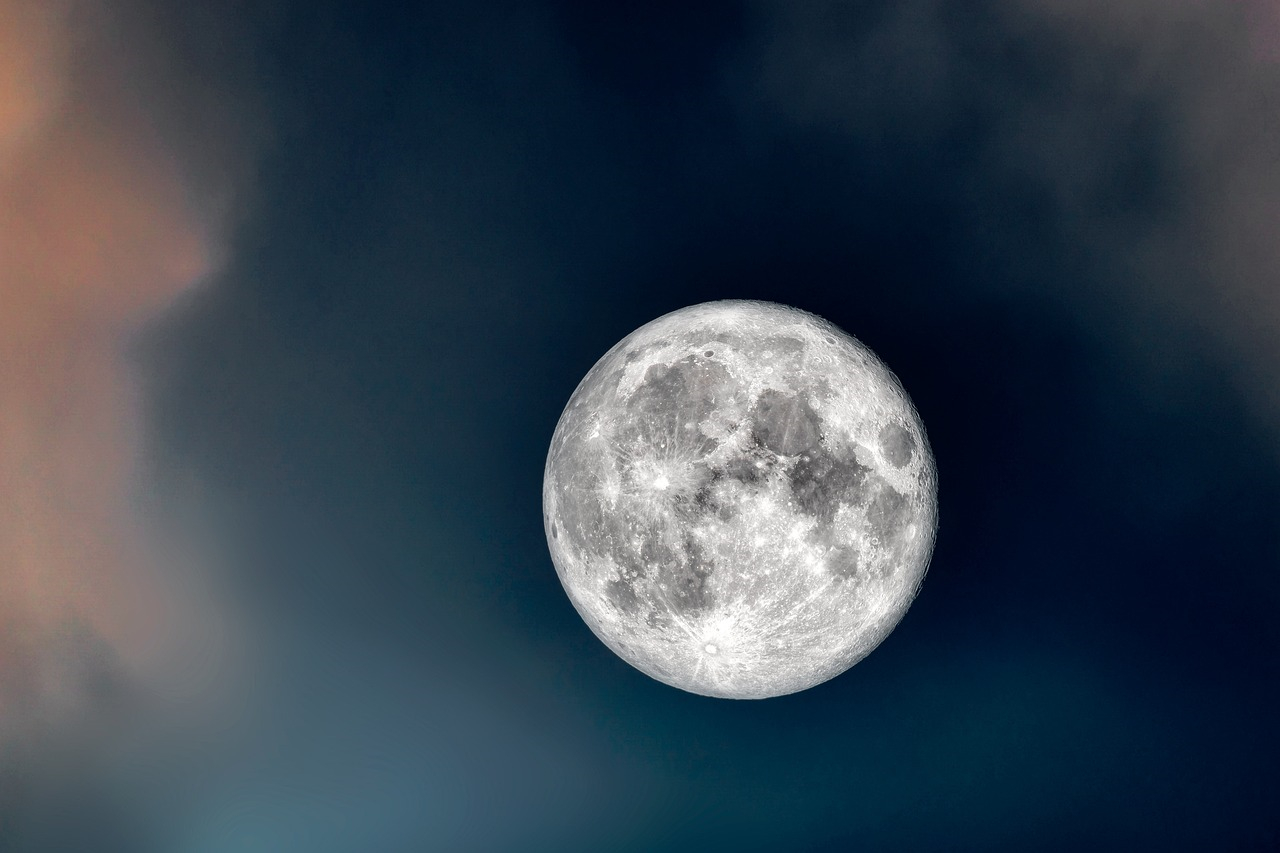 As crypto markets come to the close of a tumultuous week, the meme coin vertical continues to skyrocket, as capital flees SEC enforcement actions, and in latest pump MOON coin has surged +1,000%.
The huge upside move comes as the meme coin narrative resurges, earlier in the year a sensational meme coin run saw the likes of Pepe coin (PEPE) and Spongebob token (SPONGE) make millionaires over night.
Now playing on the popular crypto 'moon shot' meme, which emerged from the WAGMI culture, MOON is the latest meme coin to reach dizzying heights.
MOON Price Analysis: Millionaires Made Overnight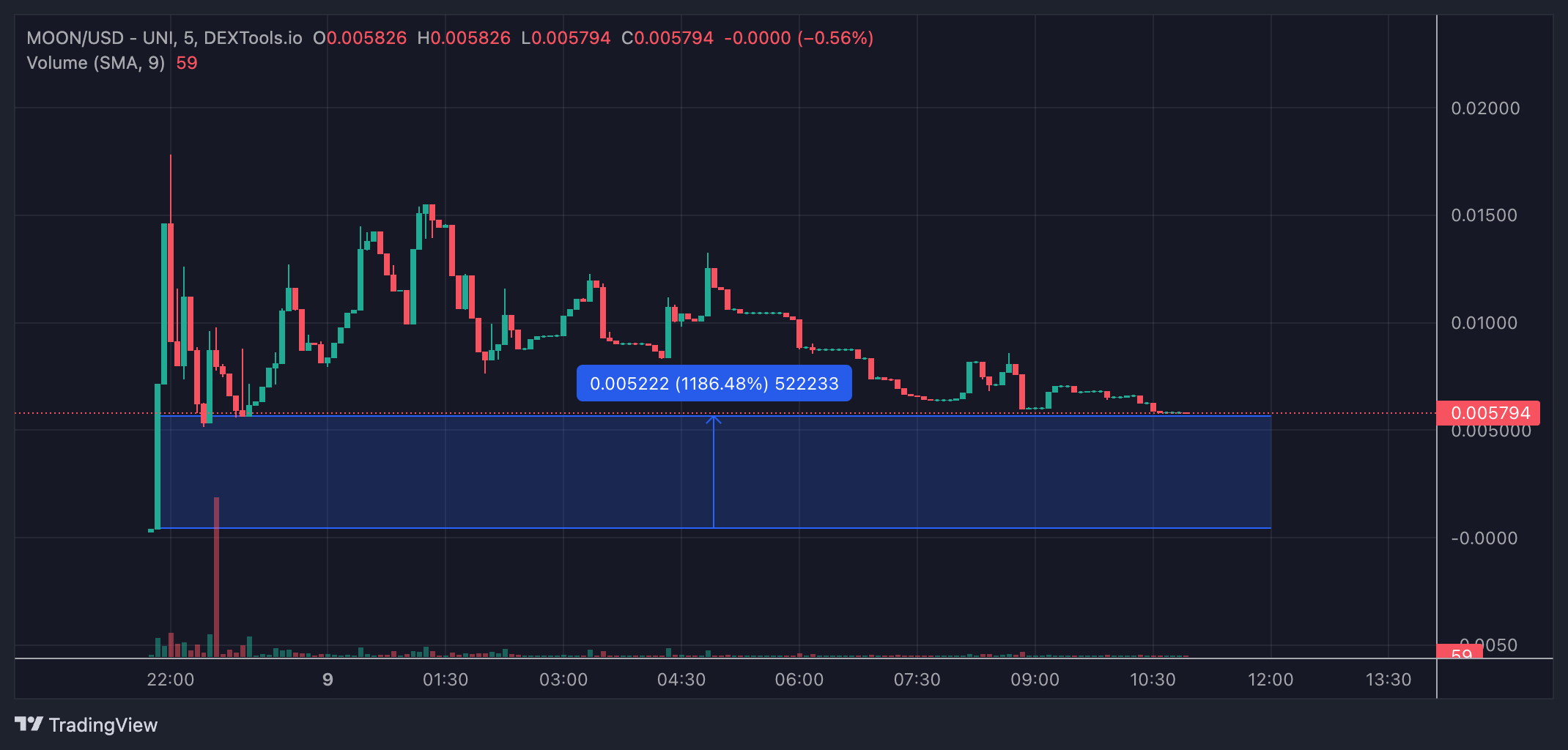 With capital surging to rotate into high-performing coins, many have locked onto MOON as a meme coin with serious upside potential.
The flurry of traction grew quickly last night, with MOON launching at $0.00062 before surging to a magnificent local top at $0.0155 within six hours.
This eye-watering overnight sensation saw early backers collect nearly 1,000% gains.
However, as early backers moved to take profit, MOON price action took a turn for the worse as large sell-offs drove market panic - leading to a seismic -58% retracement move.
Now trading at $0.006539, MOON is forming a lower support level back down towards the initial launch price that could poise the meme coin for a second run.
But many will be looking at the retracement move on the chart and considering whether the gains to be had on this rally have now passed.
Get Ahead of Meme Season 2.0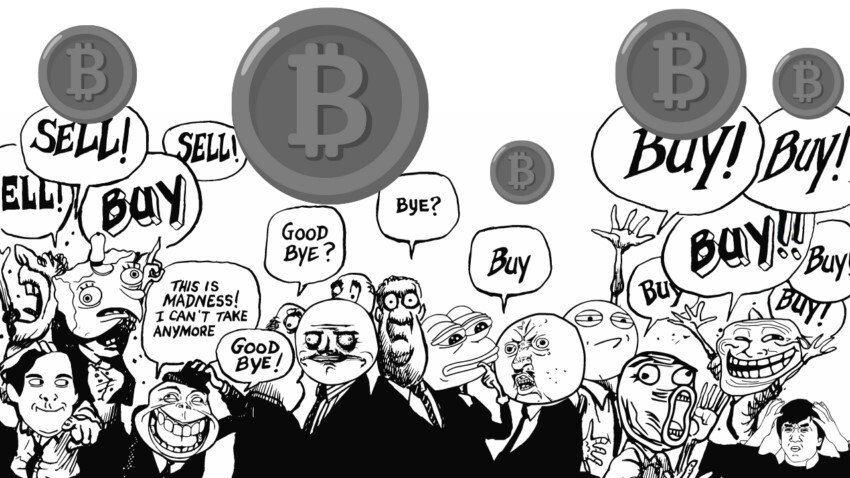 In a synthesis of these two phenomena, one project gaining substantial traction is the Wall Street Bets ($WSM) presale - which has surged almost to the top of the ranking of best presales in 2023.
The Wall Street Memes token isn't merely another meme coin - born from the Wall Street Bets Movement and a top NFT project, $WSM carries the promise of a complete shake-up of the meme coin world.
Surging Past $5m: The $WSM Presale Skyrocket
While the retail investor uprising against institutional dominance was widely seen during the Wall Street Bets movement, Wall Street Memes has managed to turn this sentiment into a tangible asset.
The $WSM token not only tokenizes the movement but is also set to redefine the power dynamics surrounding how markets view digital value.
And with a current price at $0.028, the $WSM presale has already collected an impressive $5.48m, rapidly nearing its target of $5.8m before the next price increase.
The speed at which tokens are being acquired signals a substantial potential return for early investors.
Indeed, by the end of the presale, they could enjoy over 30% paper gains, with further price appreciation expected once $WSM gets listed on major exchanges later this year.
$WSM Launch Strategy Will See Token List on Multiple Top CEX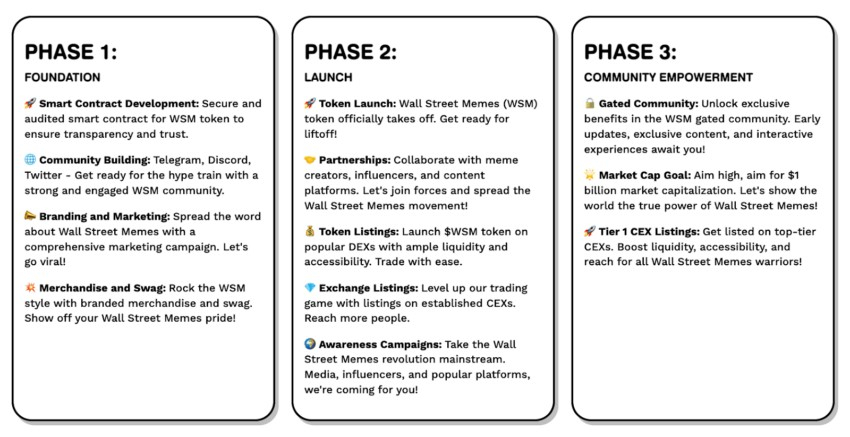 Recognizing the importance of its community, Wall Street Memes has allocated 30% of the total token supply as community rewards.
This includes a current competition offering a $50,000 $WSM airdrop to five lucky members.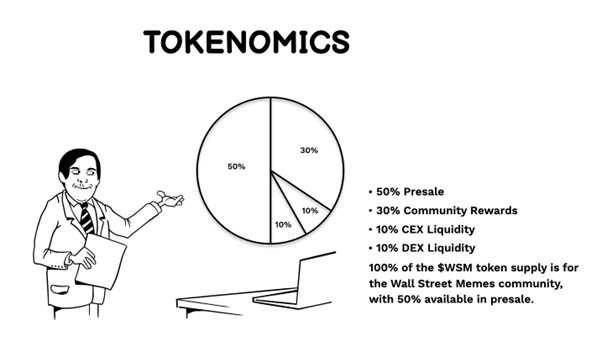 The significant traction of the Wall Street Memes community also strongly indicates that $WSM will be listed on top-tier crypto exchanges like Binance, which could trigger a bullish run for the token.
The Wall Street Memes presale offers a remarkable investment opportunity, as the project is backed by a proven record of successful digital asset launches and a substantial and engaged community.
The current presale price offers an enticing window for investors, especially with the knowledge that the price is set to increase shortly.
Join the revolution today, buy $WSM, and become part of the next big meme coin story.
Disclaimer: Cryptocurrency projects endorsed in this article are not the financial advice of the publishing author or publication - cryptocurrencies are highly volatile investments with considerable risk, always do your own research.
---