MicroStrategy Has Now Over USD 1bn in Bitcoin, New & Old Hacks + More News
Get your daily, bite-sized digest of cryptoasset and blockchain-related news – investigating the stories flying under the radar of today's crypto news. (Updated at 17:39 UTC: updates in bold.)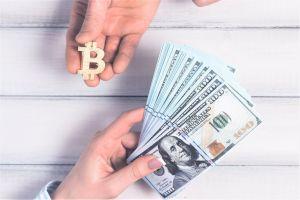 Investing news
US-based business intelligence company MicroStrategy confirmed that it had purchased an additional approximately BTC 29,646 for approximately USD 650m in cash at an average price of approximately USD 21,925 per bitcoin, inclusive of fees and expenses. As of December 21, 2020, the company holds an aggregate of approximately BTC 70,470, which were acquired at an aggregate purchase price of approximately USD 1.125bn and an average purchase price of approximately USD 15,964 per bitcoin, inclusive of fees and expenses.
Christopher Wood, Global Head of Equity Strategy at Jefferies, a US-based investment bank, said he's trimming exposure in gold in favor of bitcoin in his long-only global portfolio for US dollar-denominated pension funds, Business Standard reported. The 50% weight in physical gold bullion in the portfolio will be reduced for the first time in several years by five percentage points with the money invested in BTC, it said, adding that Wood plans to increase exposure to the crypto in this portfolio on any correction.
BTC is now overbought, strategists at US-based major investment bank JPMorgan said, adding that the BTC flows into the Grayscale Bitcoin Trust (GBT) "are too big to allow any position unwinding by momentum traders to create sustained negative price dynamics," as reported by Bloomberg. Meanwhile, according to Grayscale, GBT and several other crypto trusts are currently unavailable.
Security news
The EXMO crypto exchange has suffered an apparent hack that has seen 5% of its crypto holdings vanish from the platform. The company said it has "temporarily suspended" all withdrawals after "detecting" what it termed "suspicious withdrawal activity" on December 21, 2020. In an official announcement, the trading platform stated that a "security audit report showed that some amounts" of BTC and five major altcoins were "transferred out" of the exchange's hot wallets.
Recently exploited decentralized finance (DeFi) platform Warp Finance said they have recovered the exploiter's loan collateral in the form of ETH/DAI-LP tokens. The value is approximately USD 5.85m, which is ~75% of the USD 7.76m lost funds, they added.
Exchanges news
The Singaporean banking giant DBS has officially launched its crypto exchange. After earlier this month confirming that its DBS Digital Exchange platform would indeed launch – after an apparent mishap that exposed the company's plans earlier in the year – the new platform opened for business on Friday last week, per Nikkei.
Injective, a DeFi protocol for cross-chain derivatives trading, said it launched its decentralized stock trading through partnerships with Terra and Band Protocol. "All users across the globe will now get access to equity trading, starting with the FANG index composed of Facebook, Amazon, Netflix, and Google, with more stocks to be added in the near future," the company said in an emailed press release.
Blockchain news
Woori Asset Trust, an affiliate of the South Korean commercial banking giant Woori Bank, has unveiled plans to co-launch a blockchain platform solution that will allow individuals to trade digital securities in 2021. Per Fn Times, the trust (formerly known as Kukje Asset Investment Trust), is already at work with unnamed partner companies on plans to "ensure secure digital securities trading records on a distributed ledger platform" next year, and will also look to issue beneficiary certificates based on real estate trust contracts in 2021.
---