This Metaverse Crypto Has a Solid Roadmap for Growth – Here's Why You Should Pay Attention
Disclosure: Crypto is a high-risk asset class. This article is provided for informational purposes and does not constitute investment advice. By using this website, you agree to our terms and conditions. We may utilise affiliate links within our content, and receive commission.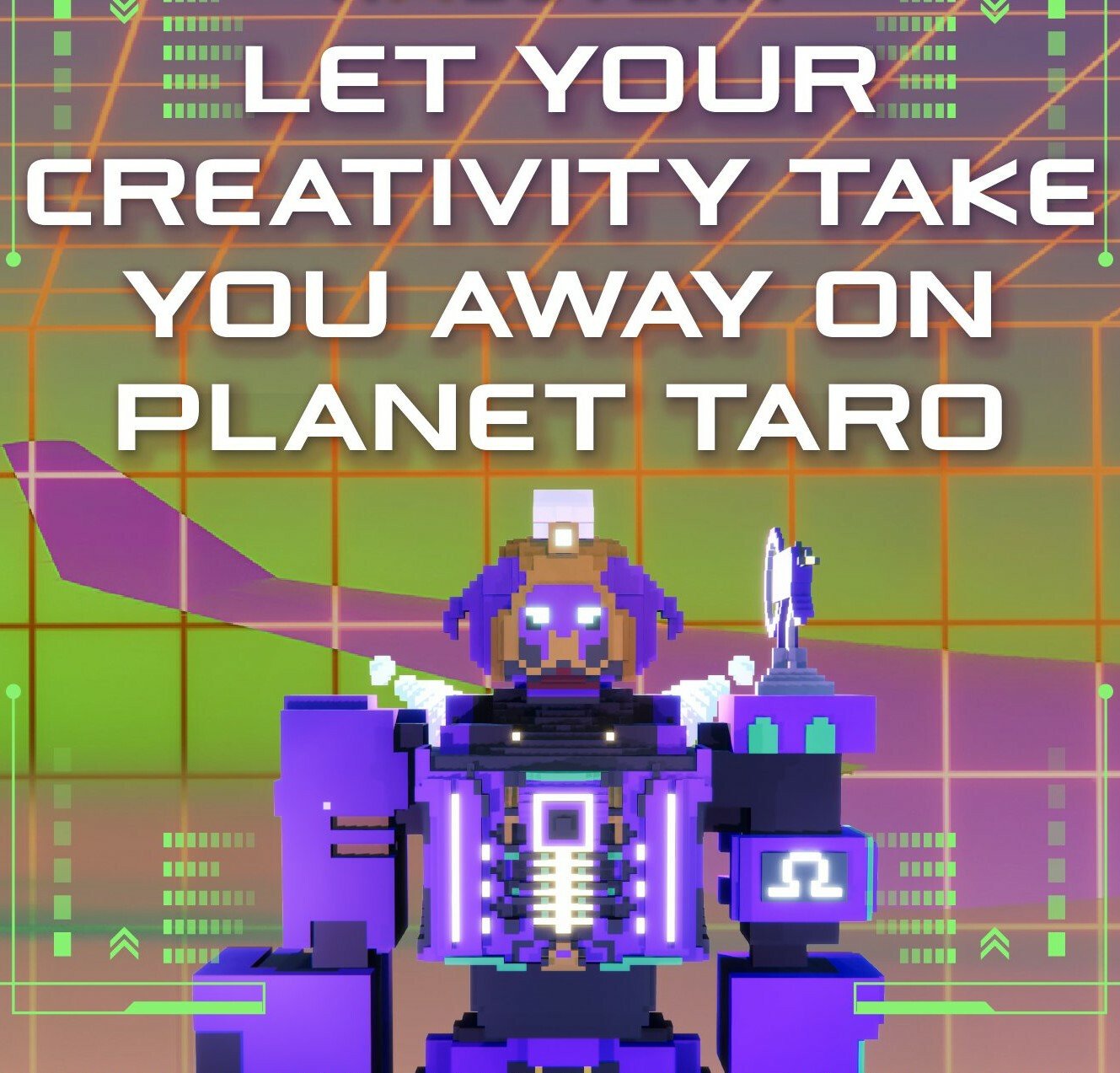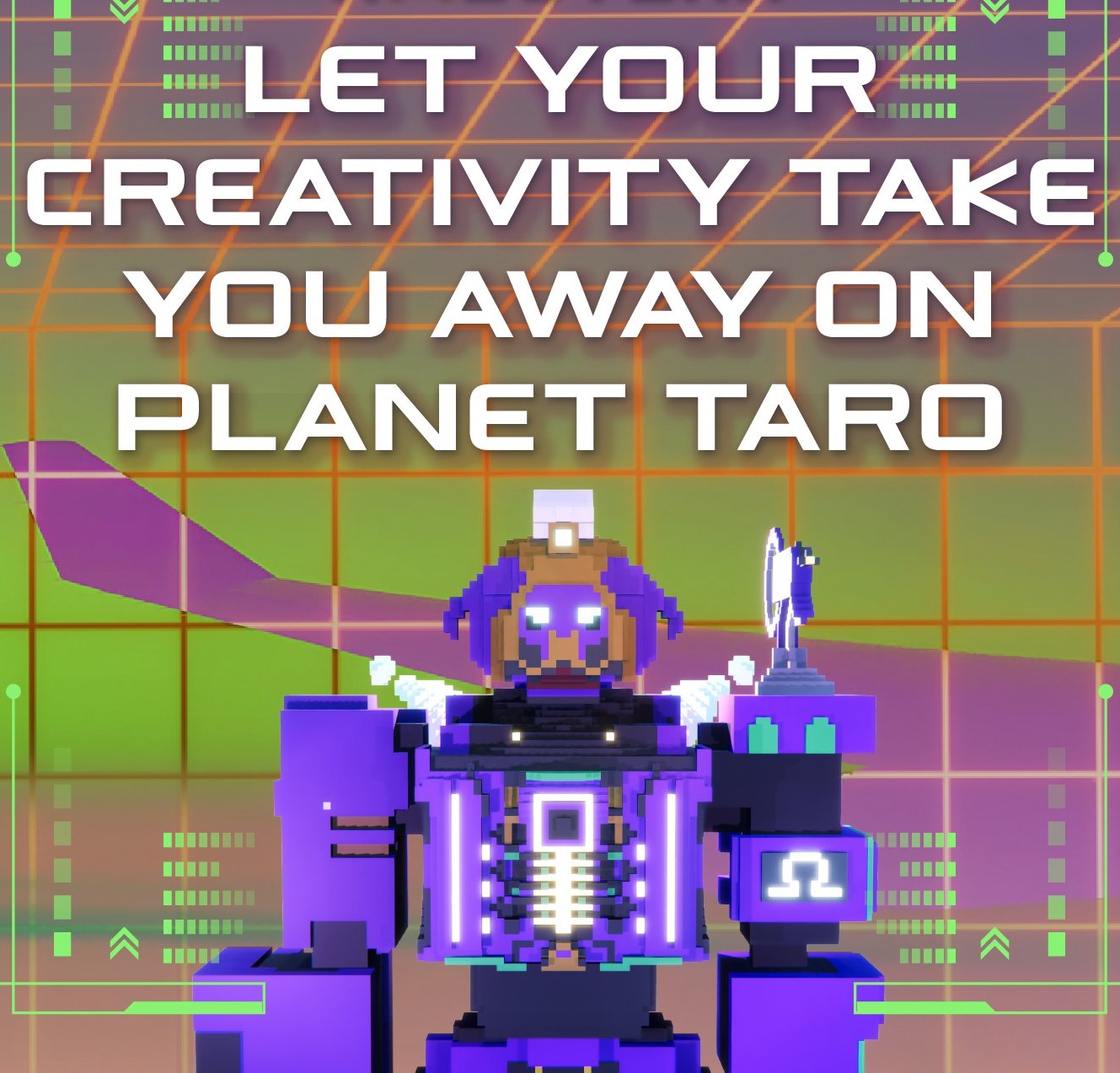 As the world of metaverse gaming continues to experience rapid growth, RobotEra is emerging as a leader in the space with a clear vision and an impressive roadmap. The metaverse gaming platform has already secured over a million dollars in funding during its presale and shows no signs of slowing down as it gets closer to its launch.
With an emphasis on user-driven world-building, a robust NFT-based economy, and a decentralized approach to governance, RobotEra has massive potential in the metaverse gaming industry.
Metaverse Gaming Reimagined
Central to RobotEra's presale success is its dedication to player customization, collaboration, and economic involvement. With its focus on an advanced world-building environment and an engaging narrative, the platform is aiming to change how gamers interact and create within virtual worlds.
In RobotEra, players will be able to experience a level of immersion and personalization previously unseen in traditional gaming. Blockchain technology will serve as the backbone for the decentralized metaverse project, allowing for digital collectability, interoperability, and proof of digital ownership. 
The global implications of the metaverse are still unfolding; however, with 65% of the world's population now using the internet the potential is enormous.
Every day, nearly 200 million individuals log in to metaverse gaming platforms like Minecraft and Fortnite to play games, attend virtual concerts, and participate in various activities within the virtual realm. RobotEra's next-generation metaverse experience promises new income opportunities and a significant shift in the industry's direction.
What's it like to join an interview on-air in the metaverse? @ASychov, founder and CEO of virtual reality platform @SomniumSpace, switches to his avatar and gives CNBC's @tanvirgill2 a tour of the metaverse. pic.twitter.com/0Si6pyN6rZ

— CNBC International (@CNBCi) December 2, 2021
Major brands and industry veterans are taking notice of the metaverse trend–with companies like Nike and Adidas venturing into the Web3 virtual world space. 
Lego is another company that has identified the metaverse market's potential and is working to diversify its product offerings. The company is developing a virtual world of its own with the objective of creating a Lego-branded metaverse as immersive as a real-life Lego building.
The metaverse is set to have a significant impact on the global economy as well. Margrethe Vestager, the European Commission's executive vice president, stresses the importance of Europe adapting to the digital age and the metaverse.
"It's already time for us to start asking what healthy competition would look like in the metaverse," Vestager said at a conference. "Do we need to do more on something new? And obviously, we have started that work."
Additionally, Japan-based corporations Fujitsu and Mitsubishi have announced a partnership aimed at supporting Japan's Web3 strategy.
RobotEra stands to benefit from these advancements and the growing metaverse adoption rate worldwide.
Block(chain) Party: NFTs Elevating Virtual Economies
Blockchain technology has already proven its ability to be a flagbearer in the gaming industry, with concepts like NFTs and tokens changing the way in-game economies can work. RobotEra's incorporation of these elements into its metaverse gaming platform signifies an evolution in gaming experiences, as users embrace a decentralized world of entertainment.
At the core of RobotEra's metaverse gaming ecosystem is its native token, TARO. The token will serve as the cornerstone of the platform's player-driven economy, allowing users to purchase NFTs, access in-game services, and actively participate in the virtual world's governance.
Craft Custom Robots and Connect Collaborative Lands
RobotEra will give players the freedom to mold their environment, construct unique structures, and even create their own robots as tradable NFTs. The platform encourages users to immerse themselves in the metaverse gaming experience, explore hidden areas, partake in missions at Central City, and coordinate large-scale, real-time events with fellow players.
Avatars play a crucial role in metaverse gaming, acting as users' digital identities and enabling authentic self-expression. RobotEra will allow users to design unique avatars that embody their personalities, enhancing the personalized gaming experience.
Collaboration and customization are going to be key components of RobotEra's metaverse gaming platform. Players will be encouraged to connect their virtual lands with others, crafting unique spaces for various activities such as museums, amusement parks, and more.
The captivating storyline of the game is also a big selling point. Set on the planet Taro, RobotEra's narrative delves into the aftermath of a disastrous war between the aboriginals and the original robots. 
Players will take on the role of robots from seven different factions, each with distinct attributes and abilities. Through resource gathering and crafting, users will be able to build customized robot companions to aid them in their metaverse gaming adventures.
Another aspect of the game drawing attention is the DAO-style governance that will see players participate in the direction and development of the game.
Built on a decentralized governance model rooted in DAO principles, RobotEra's metaverse gaming platform will empower players who stake TARO to contribute to the development of the virtual world. 
This approach allows decisions to be made collectively by the community, transforming TARO into more than just a virtual currency; it invites users to actively shape the future of metaverse gaming.
Craft your own universe in #RobotEra, where you have the power to construct and shape your world to your liking.🌎🏗️

Take the first step towards discovering a new digital realm by joining the $TARO #Presale today!🚀

👉 https://t.co/kBJJdpfpg4#Play2Earn #NFTCollection #P2E pic.twitter.com/joQqB9OlY6

— RobotEra (@robotera_io) March 20, 2023
For those interested in getting involved in RobotEra's metaverse gaming experience, TARO can be purchased during the presale period. With a minimum order of 1,000 TARO tokens at a cost of $0.020 each ($20 in total), you can become part of the evolution of the metaverse. The price of TARO tokens will rise to $0.025 in stage two of the presale.
To participate, you must first set up a compatible crypto wallet, such as MetaMask, Zerion, Ledger Live, or Infinity, and fund it with USDT or ETH. The wallet can then be connected to the RobotEra presale platform.
After connecting the wallet to the RobotEra presale platform, you can place an order for TARO tokens. Once the presale concludes, investors can claim their TARO tokens and add them to their wallets by visiting the RobotEra dashboard, selecting "Claim," and following the onscreen instructions to add TARO to the wallet used for the presale transaction.
As the metaverse gaming sector continues to expand and influence various industries, now is potentially a good time to seize opportunities like RobotEra's presale. By getting involved in platforms like RobotEra, anyone can play a role in shaping the future of the metaverse and reap the rewards of a new era in gaming and digital experiences.
Related:
Disclaimer: The Industry Talk section features insights by crypto industry players and is not a part of the editorial content of Cryptonews.com.
---