Mass Adoption of Crypto "Confirmed" by Simpsons, Vodafone, and Willy Woo
Disclosure: Crypto is a high-risk asset class. This article is provided for informational purposes and does not constitute investment advice. By using this website, you agree to our terms and conditions. We may utilise affiliate links within our content, and receive commission.
Simpsons, Jim Parsons, a singing distributed ledger, a telecommunications giant, and a popular analyst – mass adoption of crypto is obviously here.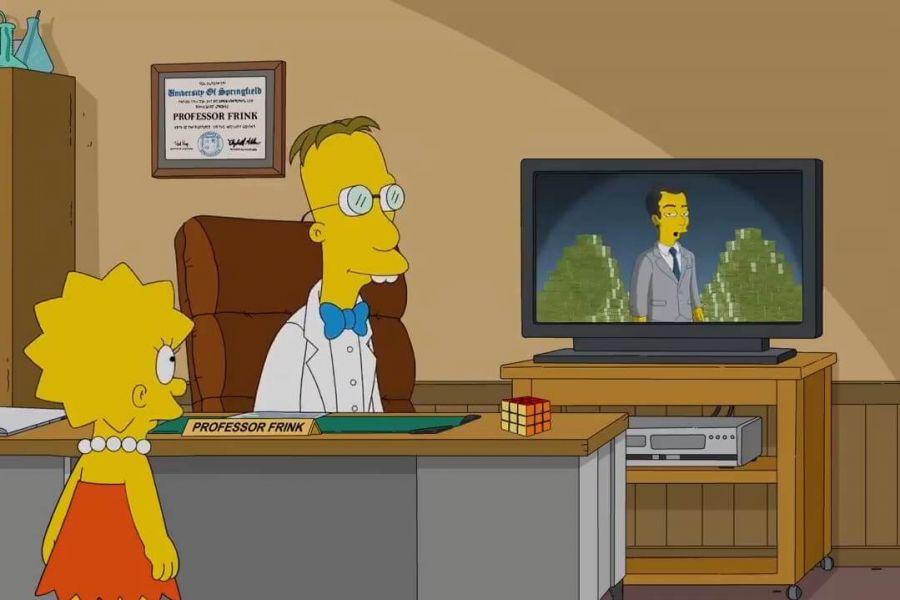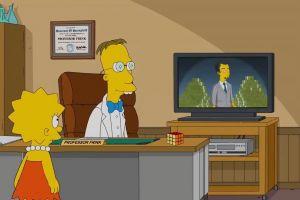 In the 13th episode of their 31st season of the popular animated show The Simpsons, aptly titled 'Frinkcoin,' Professor Frink develops a cryptocurrency, and in order to explain it to Lisa, he shows her a video of animated Jim Parsons (famous for his role of a socially inept yet lovable genius in The Big Bang Theory, Sheldon Cooper) talking of cryptos, coining a new version of Sheldon's phrase, "ka-chinga."
A distributed ledger enters the scene, singing that: "Each day I'm closer, to being the cash of the future. Not in your wallet, I'm in your computer!"
The final written explanation is included as well, sharing "everything you need to know" about cryptocurrencies, but also saying they know the identity of Nakamoto Satoshi, Bitcoin's creator.
Explanation from The Simpsons from r/CryptoCurrency
The episode includes a number of such details noticed by eagle-eyed crypto supporters. Another one of these is a whiteboard with a crypto formula, which includes symbols for Bitcoin, Litecoin, Dogecoin, perhaps Ethereum, and what seems to be Frinkcoin, standing next to a plaque with a writing: "A noble spirit embiggens the smallest man."
Simpsons Cryptocurrency Equation from r/Bitcoin
The Simpsons have been on for quite a while now. As a matter of fact, having been on our TVs since 1989, it's the USA's longest-running primetime scripted series. Two things are important to notice here:
the number of viewers: though far from its peak, per Statista, the 29th season was watched by 4.08 million viewers in the U.S. alone, meaning that, in theory, millions across the world could learn of crypto through this episode;
Simpsons' predictions: the show has gained a reputation of something of a soothsayer, as people often point out that the show and its creator Matt Groening predicted a number of events many years before they occurred, including autocorrect, smartwatches, Ebola outbreak, Donald Trump becoming the U.S. president, Lady Gaga's Super Bowl halftime show, the discovery of the Higgs Boson equation, and more.
But this is not the only piece of news that speaks in favor of the progress of crypto mass adoption. Multinational telecommunications company Vodafone Germany recently included Bitcoin in their ad, published on their Facebook page. Ironically, Vodafone left the Libra Association in January this year, as seven others out of ten association member had done, amid severe regulatory scrutiny Facebook and its Libra have been put under. "What will grandma give you in the future when everybody's paying with their smartphones?," asks the ad, showing Bitcoin being placed in a hand.
In the meantime, Willy Woo, a popular Bitcoin analyst, speaking at the Unconfiscatable Conference in Las Vegas this past weekend, said that Bitcoin is growing exponentially, not linearly. Currently, 1% of the world population holds BTC, he estimates, and the rate at which it's growing is 2x every year, which means that half of the world will use it in some seven years. "When you say 'why don't we have mass adoption'," argues Woo, "well, it's happening now."
---