Major Chat App Has a New Crypto Plan for its 80M Users, Aims at Libra
Japan-based major chat app operator Line has updated the white paper for its Link cryptocurrency. And by the looks of things, the company is looking to posit its token as a competitor to Facebook's forthcoming Libra project.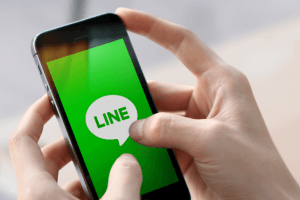 The updated white paper underscores Line's intentions to allow users to make payments in Link. Per a report from Coin Otaku writer Takahiro Iida, this will help Line differentiate itself from Libra, whose strength will be in enabling user-to-user remittances.
Indeed, Iida says Line will look to use Link as a form of payment for games and apps on its Line platform. Moreover, the writer says the company could integrate Link with its Line Pay (e-payment) business, and also let users trade securities using the token.
The company wrote,
"You can use Link to make payments or win benefits. You can also use it to secure resources or pay network usage fees."
The company claims to have 80 million monthly active users – with the lion's share of the market in Japan, as well as a large user base across South East Asia.
Line Pay is currently rolling out in Japan, where it plans to enable QR code-powered in-store payment at participating outlets. Earlier this year, the company announced it had teamed up with Visa for a deal that will see credit cards integrated with the Line app. Visa and Line have also agreed to collaborate on further blockchain initiatives.
The chat app has also partnered with JCB, one of Japan's biggest credit card providers, as part of its Line Pay initiative.
The white paper's authors claim that Line will award Link tokens to customers as a reward for using dapps on its Link Network blockchain platform, and will also reward node operators.
The company is still waiting on regulatory approval for Link in Japan, and has chosen to operate from Singapore.
Line is the brainchild of tech giant Naver, South Korea's answer to Google.
___
Read more: Crypto-keen S Korean Tech Giants 'Six Months ahead of Facebook'
---