Litecoin is Going to Zero as LTC Price Plummets 10% But All Attention is on Thug Life Token as 5 Day Countdown Begins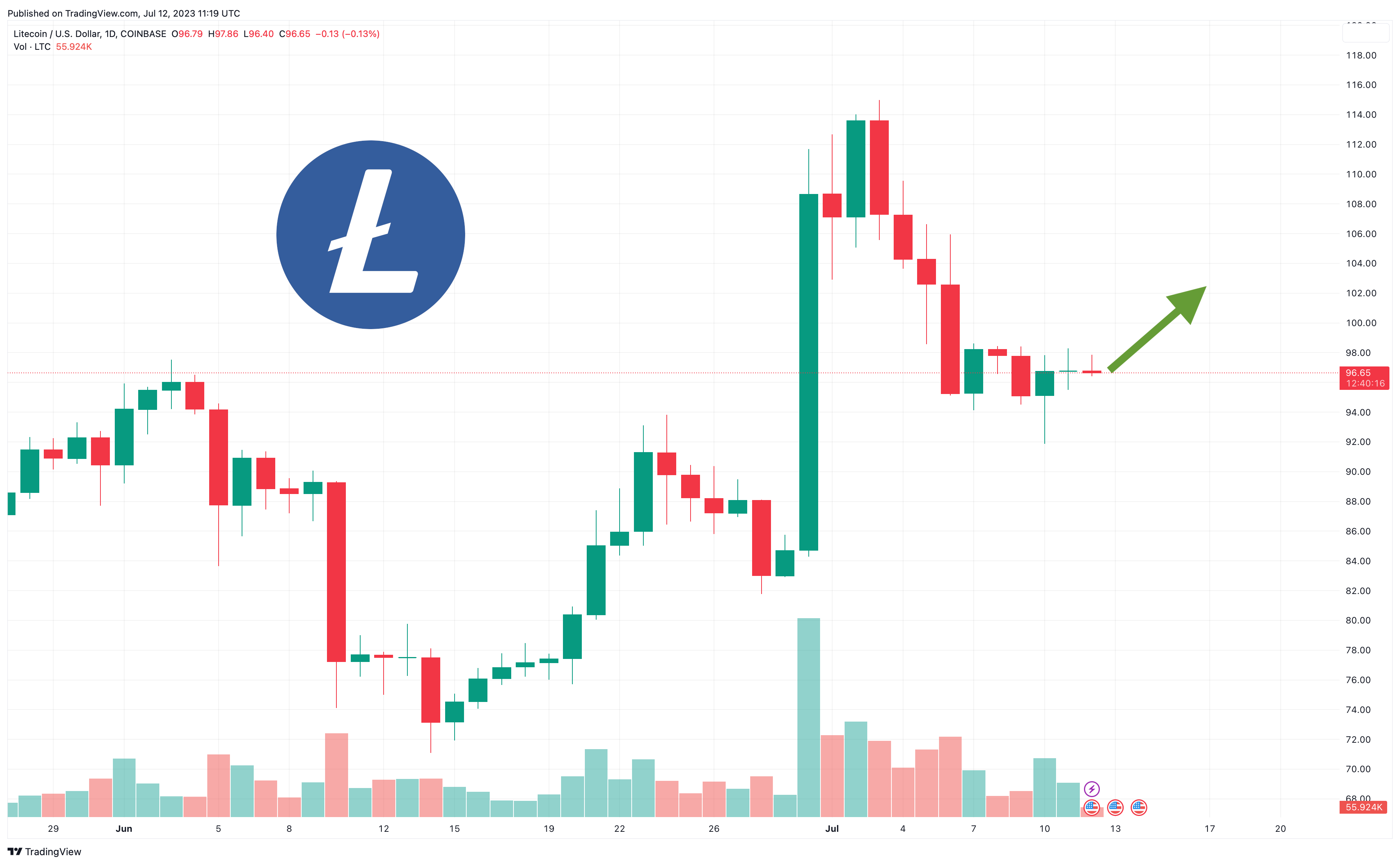 The Litecoin price has dropped by 1% in the past 24 hours, with its dip to $96.73 coming as the cryptocurrency market as a whole gains by 1%.
LTC is now down by close to 10% in the past week but up by 25% in the last 30 days, as anticipation surrounding the upcoming Litecoin halving – due in early August – has got investors excited.
Yet it's possible that the market has finished pricing in the halving, and that LTC may not make any further significant gains from here on out, in an example of the 'sell the news, buy the rumor' truism.
However, there are other altcoins in the market right now that do look set up for big gains in the near future, with the successful presale of Thug Life Token (THUG) suggesting that the latter could rally strongly once it lists on exchanges in the next couple of weeks.
Litecoin is Going to Zero as LTC Price Plummets 10% But All Attention is on Thug Life Token as 5 Day Countdown Begins
Despite its falls over the past week or so, LTC's chart suggests the possibility of a recovery, with its relative strength index (purple) recovering from an oversold 30 a few days to close to 50 today.
Similarly, LTC's 30-day moving average (yellow) has stopped falling relative to its 200-day average (blue), implying that the altcoin is likely to see some rises again in the near future.
This view is supported by the coin's support level (green), which has increased since the end of June, suggesting that if LTC falls again in the next few days, it may not fall too far.
On the other hand, it's arguably worrying that LTC has dropped when its halving is now less than a month away, given that a halving event is usually the bringer of rallies (e.g. Bitcoin).
A number of analysts are predicting further gains though before the halving happens, as indicated by the fact that the number of Litecoin millionaires are generally increasing.
But given that Litecoin remains a lesser token in comparison to something like Bitcoin, it may not be entirely surprising if its halving results in only modest gains, which may not be sustained beyond the halving event.
As such, traders looking for significantly market-beating gains may prefer to look towards one of the more promising presales happening right now.
One of the most promising presale tokens at the moment is Thug Life Token (THUG), an ERC-20 meme coin that has adopted the stylings and iconography of the gangsta rap and hip-hop communities.
THUG has already raised more than $1 million in its presale, which began only a couple of weeks ago.
This amount provides a clear indication that THUG is being successful in attracting investors and building up its own community, which will prove instrumental in supporting and boosting its price when it lists on exchanges.
Its growing community has also likely been attracted by THUG's decentralization, with the presale being allocated 70% of its total maximum supply (4.20 billion).
Given such a high level of distribution, investors are more likely to feel that they have a bigger stake in THUG than in other recent meme tokens, something which will help it succeed once it launches.
Investors can still join the presale by going to the official Thug Life Token website, with 1 THUG costing $0.0007.
The presale is due to end in just under five days, at which point THUG will list on trading platforms and potentially make its early buyers a sizable profit.
Disclaimer: Crypto is a high-risk asset class. This article is provided for informational purposes and does not constitute investment advice. You could lose all of your capital.
---