'Knives Coming Out' As Cryptoverse Responds To BTC FUD By US Senator
Disclosure: Crypto is a high-risk asset class. This article is provided for informational purposes and does not constitute investment advice. By using this website, you agree to our terms and conditions. We may utilise affiliate links within our content, and receive commission.
Popular US Democratic Senator Elizabeth Warren made some crypto-related statements that the Cryptoverse found incorrect, to say the least – including Bitcoin (BTC) environmental concerns, investment and utility, use for an illicit purpose, need for strict regulation, among others.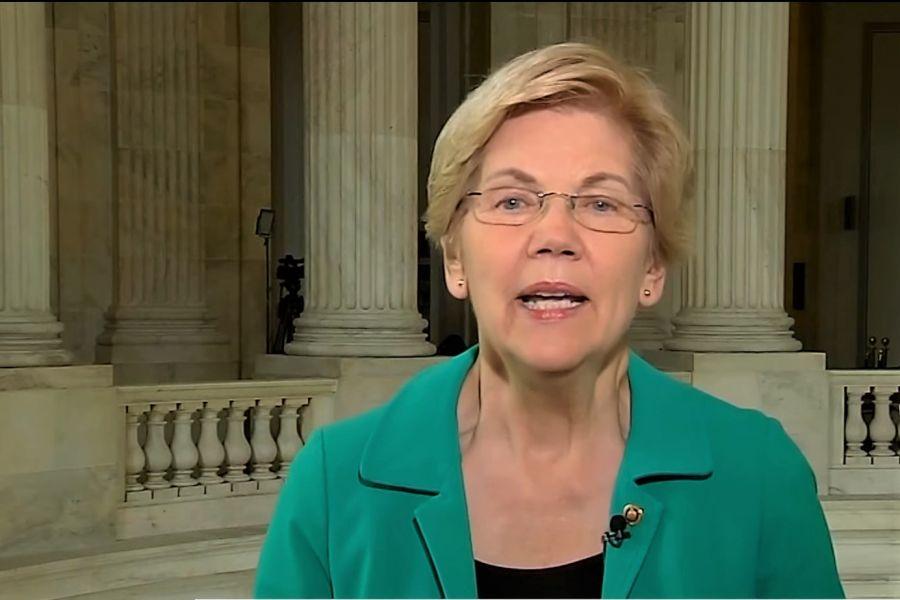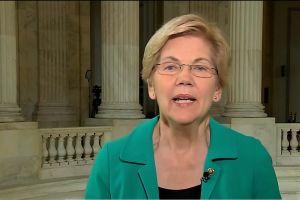 "The fight of the US against Bitcoin has begun," said venture capitalist Marc van der Chijs in response to Warren's many claims on crypto. "Facts don't matter for Senator Warren, it's all one big FUD. But I believe Bitcoin will win this, the world has changed too much to stop it," he added.
Speaking at the first Senate Banking subcommittee hearing on digital currencies which she chaired, Warren argued that the amount of energy powering the Bitcoin network threatens the environment
With quite a few people calling Warren a hypocrite on pretty much all the issues she mentioned, the environmental concern claim was one immediately jumped on (especially as she herself is using a private jet), with the Cryptoverse arguing that there has been so much discussion on this already, and that this misinformation can be "relatively easily debunked." For example, contrary to what she stated, BTC transactions do not use extra electricity.
Natalie Smolenski, Head of Business Development at Hyland Credentials, for example, wrote that BTC is "one of the most powerful drivers moving the world toward clean energy," adding that "you will not solve the climate crisis by adopting an anti-technology stance."
About 75% of miners use some kind of renewable energy, Cambridge studies show, while renewables account for less than 40% of the total energy used.
In a separate interview, Warren described the crypto market as the "Wild West." She went on to state that digital currency is "not a good way to buy and sell things and not a good investment and an environmental disaster."
Sam Trabucco, a quantitative crypto trader at Alameda Research, among others, replied that "volatile asset = not a good investment is a common fallacy." While it's likely not the best idea for retirees to put all their money into crypto, "high-risk high reward is the prototypically best thing for young people to invest in," he said.
Per Lawrence H. White, Professor of Economics at George Mason University, Warren is "the least genuine podcast host ever."
Some of the hearing witnesses' suggestions included world governments cracking down on Bitcoin and crypto in general, perhaps even banning their conversion back into USD, such as financial economist Darrell Duffie opined.
Per Warren, the country's government ought to increase the oversight of this market and to find protect consumers from scams brought forth by the rapid rise of cryptos, possibly including certain regulations that exist in other parts of the financial system, stating that her committee plans to hold crypto-related hearings in the future as well.
Quite a few commenters found this statement disingenuous as well.
Warren did also mention bringing in different relevant parties' opinions to these discussions, but notably, she was talking about different regulators, such as the Securities and Exchange Commission (SEC) and bank regulators, without mentioning anybody from the crypto industry itself. She said that the US is behind when it comes to cryptos, but on the matter of regulating them.
In either case, making a full circle back to van der Chijs' tweet from the beginning, Nic Carter, Partner at Castle Island Ventures, wrote that "the knives are coming out," with policymakers "moving against us swiftly and aggressively," but that they "can't make the case against us without lying constantly." Per Carter, Warren deliberately made false statements on Bitcoin's energy consumption, its utility, use for illicit purposes, and others.
_____
Other reactions:
__
__
__
__
__
__
__
____
Learn more:
– Proof-Of-Bitcoin Needed As Critics & Competitors Unite To Play Climate Card
– The BTC-Colonial Pipeline FUD Gives A Lesson On Bitcoin Security
– New Crypto FUD Round Incoming as US Gunning for Ransomware Crackdown
– Russia Could Use Crypto to Dodge US Sanctions – Political Insider
– SEC Commissioner Worried Tight Regulation Could Thwart Crypto Innovation
– Bitcoin Evolves From Tulips Into A Geopolitical Weapon As US Warned Again
– El Salvador Brings New Global Puzzle – What Is Bitcoin & How To Tax It?
---