Join This Competition and Win More With Blockchain Betting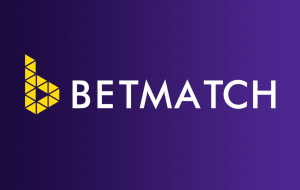 Disclaimer: The text below is a sponsored article.
_________
Blockchain is revolutionizing the world, one industry at a time, and betting is certainly no exception. One of the companies helping build a decentralized future is Betmatch, an online betting platform that utilizes blockchain in order to remove the need to trust third parties. This helps maintain a transparent and seamless experience that also protects clients from fraud, scams and even banking fees.
The size of the betting industry and its effect on local economies means that an additional layer of transparency can only help. According to Statista, the overall online gross gambling revenue (GGR) in Europe is estimated to reach approximately EUR 24.7 billion by 2020 and is mostly generated by sports betting, as well as online casinos and online lottery. For comparison, poker accounts for merely 6% of the online gambling market in Europe. This number is also expected to grow: although the offline GGR should be staying near constant (around EUR 77 billion), this number might reach up to EUR 33 billion for online gambling by 2023, putting it at around 43% of its dominant offline counterpart.
One of the reasons why people may opt for offline gambling, even if it means being inconvenienced, could be the fact that security can be subpar on some platforms. Entering your credit card details can often feel like you're giving away highly personal information, which is not the case if you're paying in cash, no matter how far you have to walk. Enter Betmatch: a gambling service running on blockchain, powered by its ERC20 token, XBM. Should a player choose to use the XBM token in lieu of ETH, they can even save money by not having to pay commissions. No XBM, but you'd really rather not pay commissions? No problem. You can lease it out from other users, who then also get 50% discount share for all commissions. If you have no problem with commissions, you can use ETH for betting.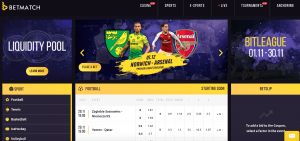 Betmatch solves several problems this way: there is no need for you to enter sensitive personal information - like credit card details - because you're using cryptocurrency. They have absolutely zero access to your funds, since you're keeping them in your wallet, under your own private key. Locking away your funds through a smart contract that only pays out if you win and automatically gives you the correct amount makes sure you do not fall prey to scams and nobody takes some change from you, hoping you won't notice. And perhaps the best part for many: you do not have to leave the comfort of your home. And if that's what you really want - if gambling is your reason to get some fresh air every now and then - you can take your laptop or mobile phone with you and bet on the go.
If you're ready to start betting on blockchain but you're strapped for funds, Betmatch has the solution: three lucky winners, chosen at random in two weeks (Saturday, December 14th, 2019, 11pm UTC Time), will each win a prize of 100$! To participate, open an account following the link here, and make a deposit. That's all you have to do to participate!